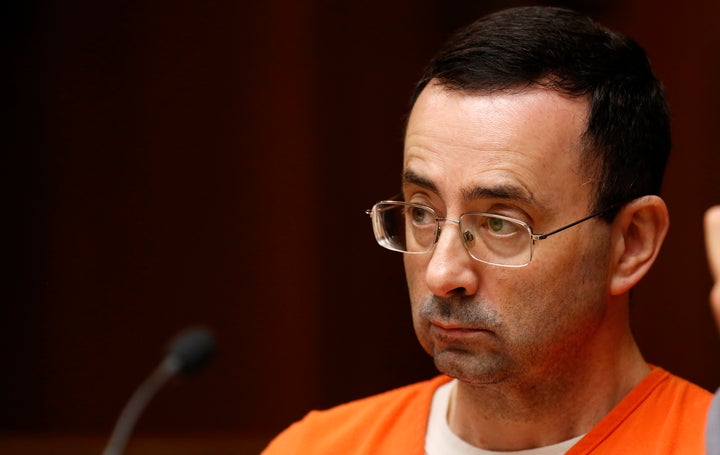 On Monday, former USA Gymnastics doctor and Michigan State University doctor Larry Nassar agreed to a plea deal that could prevent criminal charges for instances of sexual abuse that allegedly took place outside of the U.S.
Nassar has been accused of sexually abusing more than 100 women, many claiming that the gymnastics doctor abused them during routine medical exams. Most of the women who have come forward against Nassar are athletes or former athletes, many of whom were top-tier gymnasts.
Each of the three federal charges carries a possible 20-year sentence. As part of the plea deal, however, Michigan's U.S. Attorney's office has suggested a shortened prison sentence of 22 to 27 years for those three federal charges.
"The defendant is pleading guilty because he is guilty of the charges described above," the plea deal reads, according to Detroit News.
The plea agreement states that Nassar knowingly collected the 37,000 images and videos of child pornography as early as 2003. When he was later being investigated for sexual abuse, Nassar attempted to destroy the child pornography and dispose of hard drives later found by police, the document states.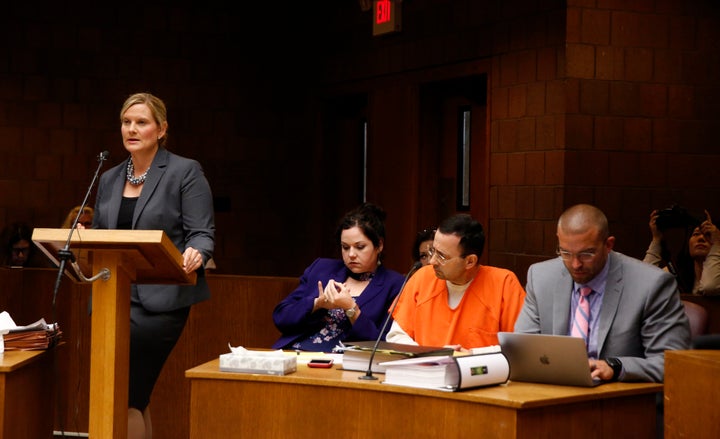 Along with the shortened sentence, Michigan will not pursue charges against Nassar for the multiple sexual abuse accusations that took place internationally.
In exchange for Nassar's admissions of guilt, U.S. Attorneys in Michigan will not pursue charges related to "interstate/international travel with intent and engaging in illicit sexual conduct in foreign places," as well as allegations Nassar assaulted two children in his family's swimming pool in the summer of 2015, according to the document.

... U.S. Attorneys would have faced jurisdictional issues pursuing criminal charges involving acts that occurred in foreign countries, according to Guy Womack, a former federal prosecutor and criminal defense attorney in Houston.

"If it happens overseas, and it's not on land or property that is used or occupied by the United States, then the federal government really doesn't have a claim there," Womack said.
John Manly, the lawyer representing seven former Team USA gymnasts, told WaPo that the plea deal was "shameful" and prevents his clients from getting justice.
"The message that this sends to our Olympic and elite athletes in this country is that you don't matter," Manly said.
Nassar will still be tried for 22 counts concerning alleged sexual abuse of children in Michigan. If convicted on those counts, Nassar could still serve a life sentence.
Popular in the Community