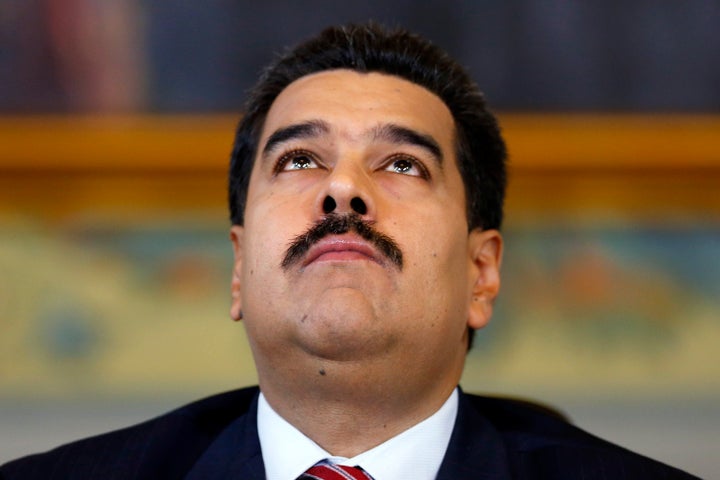 Despite burning through over $120 million (USD) on the non-aligned nations summit, just five heads of state attended Maduro's country.
The Summit of Non-Aligned Countries (NAM) ended September 18. Officials had expected 120 delegations to meet on Venezuela's Margarita Island.
NAM, a political forum, is made up of 120 member nations across all continents that don't align with, or against, any dominant power. Venezuela will get the presidency of the organization from Iran for the next three years.
The heads of state who attended include Bolivia's Evo Morales, Ecuador's Rafael Correa, Asia Hasan Rouhani of Iran and Mahmoud Abbas, President of the Palestinian National Authority. Robert Mugabe from Zimbabwe also attended.
Bruno Rodriguez, Cuba's Foreign Minister, was there, but Venezuela's ally, Raul Castro didn't go.
Nicaragua's President Daniel Ortega, another "supporter" of Nicolas Maduro didn't show, but sent his Vice President, Moses Omar Acevedo, instead.
According to Venezuela's Deputy Foreign Minister Samuel Moncada, the turnout was less than satisfactory.
During the summit, participants discussed the refugee crisis, Brazilian President Dilma Rousseff's impeachment and U.S. interference in Latin America.
Maduro's administration had been ready to receive over 10,000 persons on Margarita Island and had a giant statue of deceased leader Hugo Chavez erected.
Venezuela's President and his administration are being avoided by most South American countries for being undemocratic.
Groups like the Organization of American States (OAS) describe Venezuela as being "repressive and autocratic." The OAS stressed the need to address the country's declining attention to the welfare of its citizens.
OAS Secretary General Luis Almagro, in addition to other nation members of the Southern Common Market (Mercosur), stated their approval of the group's final decision to block Venezuela from assuming the leadership of the bloc.
"We welcome Mercosur's decision because it is in according with law and democratic principles," Almagro said.
The founders of Mercosur ― Argentina, Brazil, Paraguay, and Uruguay ― made the final decision to prevent Venezuela from accepting the presidency and will govern the block through cooperation of the four nations.
Argentina's President Mauricio Macri agreed with the decision.
"Venezuela is violating human rights, and Latin America cannot turn its back on the situation," Macri said.
Even long-term ally Brazil opposed giving Venezuela the presidency of Mercosur.
"It can't be awarded to a nation where democracy is in doubt and the internal bloc rules not adopted," Jose Serra, Minister of Foreign Affairs for Brazil told reporters.
"We hope that other roads are found for our relationship with Ecuador and Bolivia. In the case of Venezuela, it appears this will be impossible ― at least as long as President Maduro is in power," Serra said.
Belize, Brazil, Canada, Chile, Colombia, Costa Rica, Guatemala, Honduras, Mexico, Panama, Peru and Uruguay have all asked that there be no delay in recalling Maduro.
An August OAS report said the group supports a "timely, national and productive dialogue which will address the needs of the people of Venezuela."
Jerry Nelson is an American freelance writer and photojournalist and is always interested in discussing future work opportunities. Email him at jandrewnelson2@gmail.com and join the million-or-so who follow him on Twitter @ Journey_America.
Calling all HuffPost superfans!
Sign up for membership to become a founding member and help shape HuffPost's next chapter
BEFORE YOU GO
PHOTO GALLERY
'Our Lady Of Forgiveness' Photo Series