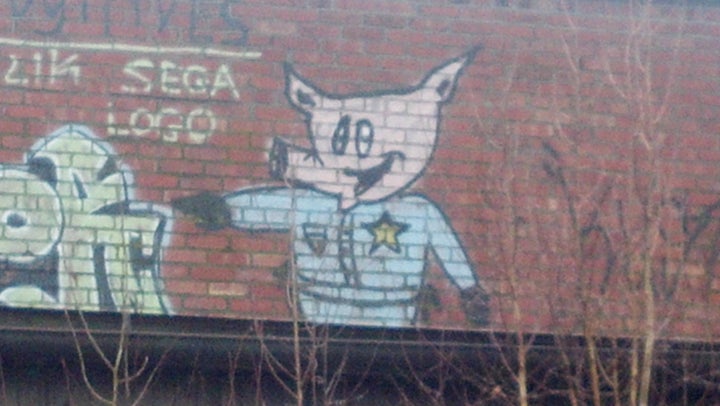 William Austin, a former white supremacist gang banger turned whistleblower and devout Christian, has filed a law suit against the A&E Television Networks. Austin claims the network endangered his life when they used images of him in an episode of History Channel's "Gangland."
"[Austin] has received death threats ... now that his image has been published on television. He constantly fears for his life and is in daily anguish as a result of the unauthorized publication of his likeness," reads the lawsuit, which was filed Monday in California Superior Court.
Austin claims his photo was used in an episode of the "Gangland" documentary television show that aired on April 21, 2010. According to an online description of that episode, it was about "Public Enemy No. 1," a white supremacist street gang based in southern California.
In 2004, the California Department of Justice described the gang as "one of the most powerful and fastest-growing gangs inside and outside prison."
In his lawsuit, which he filed on his own behalf, Austin said he is no longer affiliated with "Public Enemy No. 1."
"[Austin] is now a devout Christian and has no association with the ... gang. [Austin] previously was a high-ranking member and leader of the gang and gained notoriety as a whistleblower when he testified against the gang's leader, Donald 'Popeye' Mazza," according to the court documents.
Deadline reports Austin became a government witness against Mazza after the gang leader and another gang member, who was Austin's child's godfather, tried to kill him in 1999.
Austin does not detail what images the network allegedly used in the program, he only describes them as "private, never seen before photographs." Austin further alleges the defendants used them "to vex, annoy, and/or harass" him and profit from his "image and likeness."
The civil suit claims Austin has suffered emotional distress and is seeking at least $50,000 in damages from A&E.
Neither Austin nor A&E immediately replied to a request for comment from The Huffington Post.
Calling all HuffPost superfans!
Sign up for membership to become a founding member and help shape HuffPost's next chapter