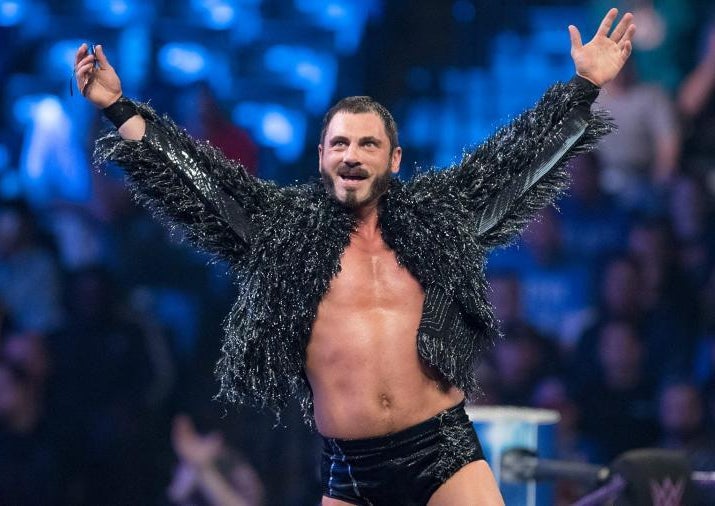 As a three time World Heavyweight champion, Austin Aries has no problem getting the job done on his own in the squared circle. When it came to the "daunting task" of writing his first book, though, the pro wrestling superstar knew he needed the right tag team partner.
"With my typing skills, I'd probably be on page six right now; it's not my forté," the recent World Wrestling Entertainment cruiserweight contender jokingly told Arm Drag Takedown with Pollo Del Mar. "It might take me 30 minutes to put a tweet out sometimes!"
The former two-time Ring of Honor World Champion confessed being overwhelmed by how best to put his life experiences onto paper. Having previously worked with professional skateboarder, MMA fighter and radio personality Jason Ellis to pen I'm Awesome: One Man's Triumphant Quest to Become the Sweetest Dude Ever, Tully recorded a dozen conversations with Aries.
From those, they drafted a 170-page manuscript. The result is the grappler's "high-energy memoir, chronicling his rise to wrestling glory and personal evolution toward a plant-based diet," published in June on Grey Books.
"I'm not an author by trade," confessed Aries. "[Tully] was able to take these stories and help me craft them in a way that actually fleshes [the book] out."
Many mistakenly think the work is a thinly-veiled effort to convert readers to the vegan lifestyle Aries has lived for years. The professional wrestler-turned-author suggests it is much more. At Food Fight's core, he said, is an examination of societal attitudes toward food and decisions relating to it.
"We're trying to find the cure for all these different diseases, and we're talking about everything except food?" he pointed out.
"It's a decision we make multiple times a day, every day," the multiple-time Impact X-Division champion continued. "Why don't we think that's the most important choice we make?"
According to Aries, most prioritize food based on three criteria. Does it taste good?/Do they like it? How cheap is it? How readily obtainable is it? Those questions "make no sense" when it comes to "the building block of everything we are," he insisted.
"People spend more time picking out a sweatshirt to put over their unhealthy body than they spend picking the food they put in their body to make it healthier," he opined. People would rather spend money on the latest technological advances than living healthier, he asserted. "That's our culture."
LISTEN: Austin Aries Discusses Healthy Diet, WWE Career, Ring of Honor & Impact Wrestling
With Food Fight, Aries hopes to inspire others to "take a second look" at their values regarding food. To that end, the 39-year-old Wisconsin Native shares his personal evolution from "carnivore," outlining his reasons for adopting a "plant-based diet" — a term he prefers to "vegan" — in the process..
"It's literally impossible to lead a 'vegan' lifestyle, because there are animal products in everything," he said of his verbiage choice. "You just have to be mindful of it and do the best you can."
The move from meat-eater to herbivore came at an unlikely time, admitted Aries. Early in his professional wrestling career, as he worked to gain muscle mass, he "needed meat for protein." The future champ recalled an eye-opening realization as he pushed toward peak physical condition for in-ring competition.
"Being poor at the time — having invested all my money to training, living on my buddy's couch, giving plasma a couple times a week to make some extra money — I bought the biggest, cheapest bag of frozen chicken breasts I could find," recalled Aries, whose professional career began in 2000.
"Cooking up that dozen or so chicken breasts…that was my 'A-ha!' moment," he shared. "I said, 'Man, this shit is really gross. It's really grossing me out, and I don't think I want to do this any more.'"
The next day, the eventual Impact World Heavyweight champion became a vegetarian. Those making a similar choice today, he acknowledged, have significantly healthier options than what he turned to in those early days. Now meat-free alternatives are "such a big industry" and continue to grow in popularity.
"There's nothing I used to eat as a carnivore I can't replicate on a plant-based diet," he promised. "Whether it's bacon, burgers, Mac 'n cheese, pizza…If you name it, I've had a plant-based version of it. It's been delicious…and it's been better for me."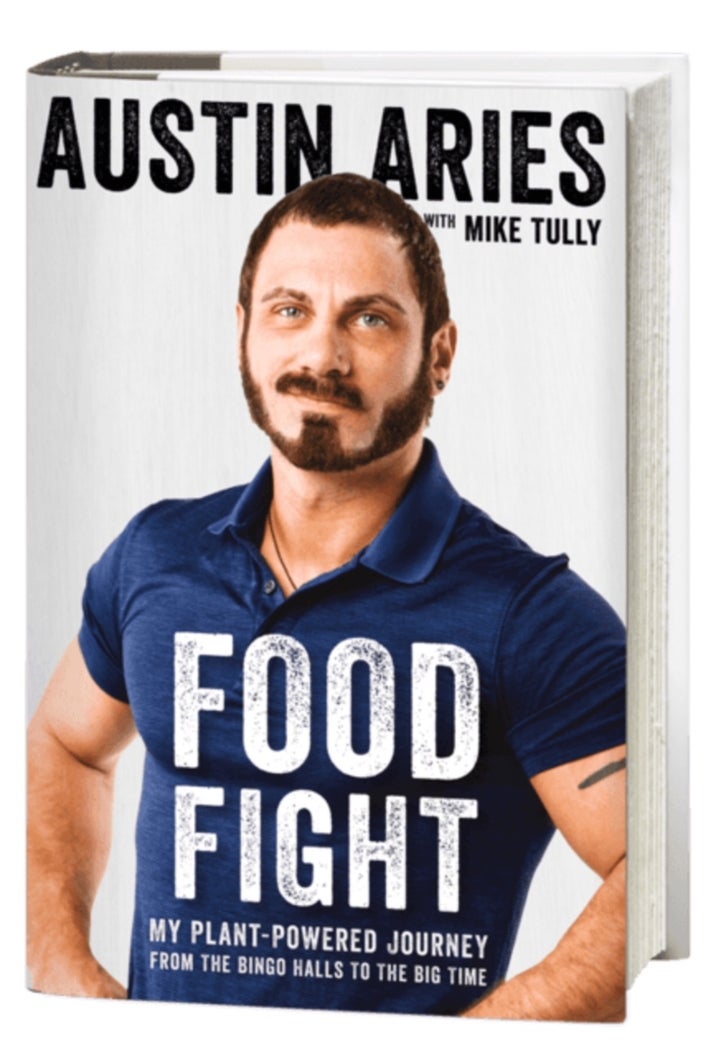 It took another decade or so, he said, to drop eggs, dairy and other animal products from his diet. Since then, he has consumed only plant-based products when possible and maintains a system of "more calories in than calories out" to sustain his competitive physique.
During a 17-year career, Aries has been widely considered among the world's best performers. After collecting World Championships in both ROH and Impact Wrestling — then Total Nonstop Action (TNA) — he signed to WWE in 2016, debuting on the company's NXT brand.
Unfortunately, he was sidelined almost immediately by a series of injuries, most notably one to his orbital socket while facing Shinsuke Nakamura in October 2016. While he recuperated, WWE assigned the superstar to commentary on cruiserweight-focused pay-per-view matches and network series 205 Live.
"That, hopefully, now puts me in a different light in some people's eyes and will open up those opportunities moving forward," said Aries, who enjoyed the opportunity though admitting it was not an aspect of the business he imagined for himself previously.
Upon returning to the ring, Aries faced then champion Neville in a series of matches for the WWE Cruiserweight Title. Their feud culminated with Aries getting his "WrestleMania moment," allowing him to check off one of the last remaining boxes on his career "bucket list." Shortly after, he sought — and received — his release.
"It's a very demanding schedule. They own you. They own your life, and for some people that works," said Aries of WWE.
Describing it as "two full-time jobs," he spent nearly six days-a-week on the road — and much of his limited off-time preparing. Though "more than happy to commit" to the schedule during his tenure with the sports entertainment giant, he conceded enjoying his new-found freedom.
"Now that I'm on the other side, I see what a great professional wrestling scene there is, how vibrant it is, how much opportunity there is all over the world and the financial component that's attached to it," said Aries.
Over the next month, Aries is scheduled for a dozen independent wrestling dates — during which he will surpass even his best month of WWE pay in half the appearance. That leaves extra times for speaking engagements, attending conventions relating to plant-based living and promoting his book.
"I commend the people who have been [in WWE] five, ten years and really live that lifestyle," said Aries. Though he enjoyed it while there, the opportunity to "dictate my own schedule, dictate my own direction," outweighs it, the free agent declared.
"I realize how much I really do enjoy calling my own shots, being my own boss," Aries concluded. "It's something I've always valued and why I wanted to get into professional wrestling."
Follow Arm Drag Takedown with Pollo Del Mar on Twitter.
"Like" Arm Drag Takedown with Pollo Del Mar on Facebook.
Related
Popular in the Community