This mom's been through so much, but this Christmas, all she wants is for her two sons to have the holidays they deserve. 
Lily Pereda, a 28-year-old who lives in Los Angeles, has had her share of tough times. The single mother of two sons, Brian, 10, and Joseph, 8, was first kicked out of her house when she was 15 years old as a result of family issues and spent more than half a decade without permanent housing, while also being a teen mom.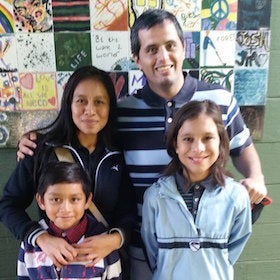 Pereda has used various programs and resources throughout her life for people in need -- one of which is nonprofit My Friend's Place, where she met her current boyfriend, Leon Huffman, 31, who's also experienced homelessness. Today, the couple gives back to the community with Pereda volunteering at her sons' school, and Huffman providing supportive counseling at My Friend's Place, as well as helping run the organization's recording studio for young people. 
Though the 28-year-old does her part in helping others, the holidays can be difficult for Pereda and her family. Her mother brought her to the United States as an undocumented immigrant when she was just 1 year old. Because of her legal status, she's unable to work, and therefore doesn't have a steady source of income. While Pereda can't afford many holiday expenses like gifts and decorations, she still wants her sons to associate the holidays with the fun and magical spirit that many others do. 
My Friend's Place has created a Crowdrise campaign for the Pereda family in hopes of raising enough money to give Brian and Joseph the Christmas they've always dreamed of.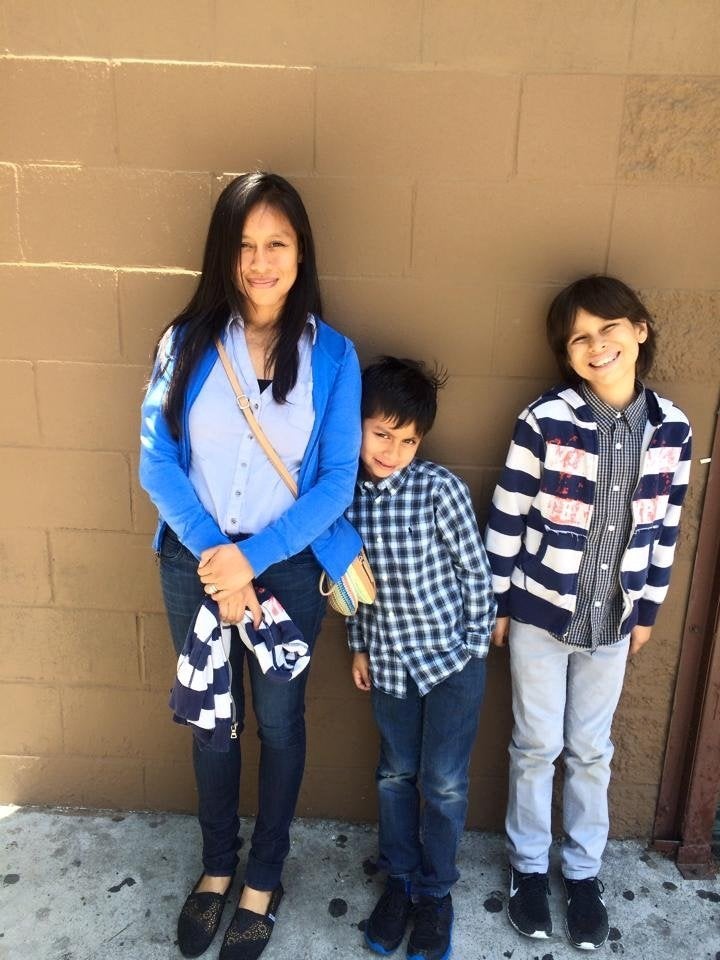 Pereda told The Huffington Post that her home life was tough when she was growing up, and she endured physical and sexual abuse. By the time she was 15, she was getting kicked out of the house on a regular basis, due to family conflict. On the nights when she didn't have a place to stay, she was able to find support through Angel's Flight, a charity that helps teens fleeing abusive families. HuffPost confirmed that Pereda received help from Angel's Flight's but couldn't verify background details for services rendered.
Pereda had her first son, Brian, when she was 17 years old. At 18, Pereda's mother kicked her out of the house permanently and though, she says, it was a struggle, she made sure she and her son had a place to sleep every night with the help of friends.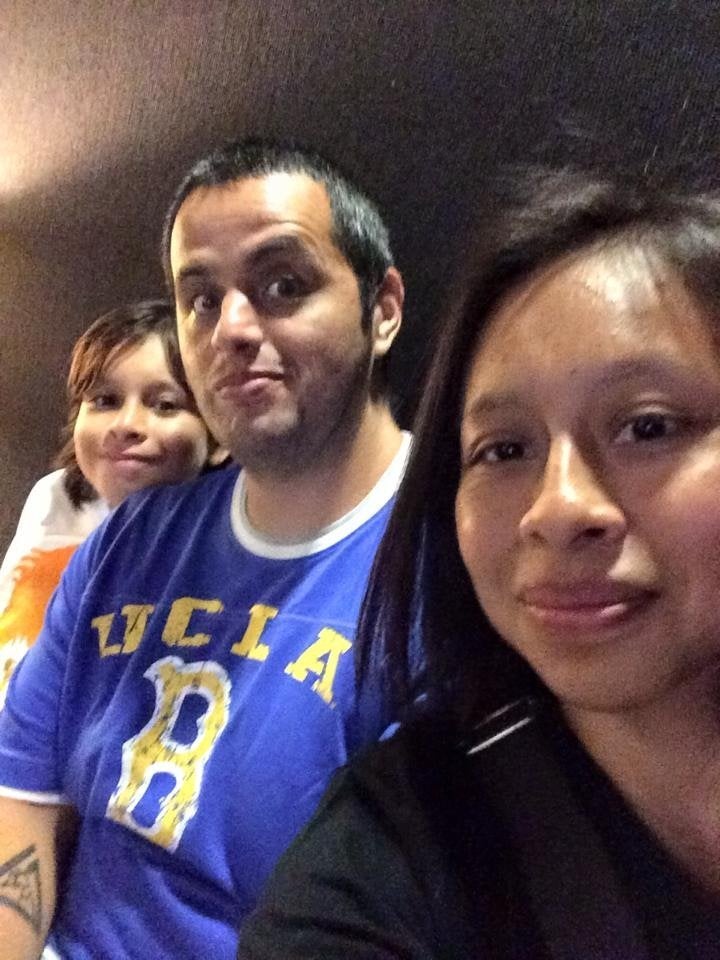 "Everything I did was always motivated by my son," she told HuffPost. 
A few years later, Pereda had her second child, Joseph. While she was pregnant with him, she had temporary housing set up by Joseph's father, but that relationship ended, leaving Pereda homeless and on her own once again.
In 2007, Pereda was able to get into the Hollywood YMCA's transitional housing program, A Brighter Future, just before Joseph was born. While living in transitional housing, the mom was also connected with My Friend's Place, where she received therapy and parenting support. During her five years with My Friend's Place, she met Huffman, who also began attending the organization's parenting program to become a role model for Pereda's sons. 
Later on, the transitional housing program helped her get admitted to a Section 8 program for low-income families, which secured long-term housing for the family.
While Pereda and her children currently have a roof over their heads, the challenges don't end there. The 28-year-old told HuffPost that she wants to work -- especially at her sons' school where she regularly volunteers at a special education class, helping the kids with reading and other activities -- but can't as she's undocumented.
Ten-year-old Brian has been diagnosed with ADHD, so the family receives social security disability benefits. They also receive a small amount of child support from Joseph's father. Though Lily splits some expenses with Leon, he does not have steady employment either. During the holidays, she says her family often cuts back on the items she'd love to give her kids in an effort to focus on purchasing basic necessities for her household. However, she wishes things could be different. 
"It's sad for me ... to not give them the Christmas they deserve. They've been through a lot with me. I want them to be happy to remember that they had good Christmas memories," Pereda said. "I don't want them to miss out on wanting things. I know they don't want to ask but I know they talk amongst themselves, 'I want this but I know mom can't buy it.' It's sad." 
The donations from the fundraiser would go toward gifts for the boys. This year, Brian would like a Katy Perry poster, and Joseph wants a Nintendo DS and Star Wars swag. Both of the boys would love to receive their first bikes this Christmas. They also want iPads, which are increasingly being used in their school for educational purposes. 
Still, through all the stress of the holidays, Pereda stays positive. She says her children really keep her going, as well as the students she volunteers with. 
"For me it's soothing to help children," Pereda said. "As long as I'm doing something to help people or kids -- that's enough of a reward for me."  
This holiday, be reminded of why this season matters most -- giving back. HuffPost Impact & Innovation and HuffPost Voices have teamed up to feature stories from 12 families in need over 12 days between Thanksgiving and Christmas. Moms, dads and kids talk to us about working to get by, what they might go without this holiday and how you can help. Read all the stories here.
PHOTO GALLERY
18 Homes All Decked Out In Gorgeous Christmas Lights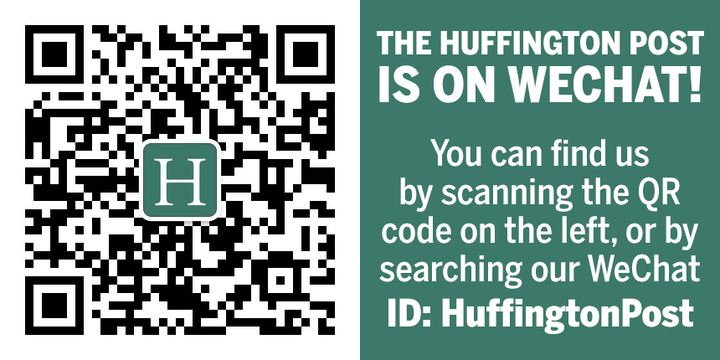 Calling all HuffPost superfans!
Sign up for membership to become a founding member and help shape HuffPost's next chapter