Forrest Fenn has hidden a treasure chest worth millions of dollars in the hope that Americans will get off the couch to find it.
Three years ago, the 82-year-old multimillionaire hid a chest filled with gold coins, diamonds and emeralds, hoping to encourage people to explore trails and scenery instead of their TV screens. He's gained an international following that surged again this week following a Wednesday appearance on TODAY.
"Get your kids out in the countryside, take them fishing and get them away from their little hand-held machines," he tells TODAY in the video above.
Fenn has received nearly 7,500 emails -- some thanking him for encouraging people to get outdoors and others asking for guidance in finding the treasure, according to the show. His self-published memoir The Thrill Of The Chase includes a poem with nine clues he says will lead to a 40-pound chest containing the haul.
As I have gone alone in there
And with my treasures bold,

I can keep my secret where,

And hint of riches new and old.

Begin it where warm waters halt

And take it in the canyon down,

Not far, but too far to walk.

Put in below the home of Brown.
From there it's no place for the meek,

The end is drawing ever nigh;

There'll be no paddle up your creek,

Just heavy loads and water high.
If you've been wise and found the blaze,

Look quickly down, your quest to cease

But tarry scant with marvel gaze,

Just take the chest and go in peace.
So why is it that I must go

And leave my trove for all to seek?

The answers I already know

I've done it tired, and now I'm weak
So hear me all and listen good,

Your effort will be worth the cold.

If you are brave and in the wood

I give you title to the gold.
For much of his life, Fenn has been a treasure hunter himself.
As an Air Force pilot in the Vietnam War, in which he got shot down twice in South Vietnam and Laos, he would search for artifacts in between missions.
He returned home to Santa Fe in the 1970s and opened a gallery, launching a successful career as an art dealer. Nearly 20 years later, however, an advanced kidney cancer diagnosis changed his outlook.
Because doctors had given Fenn only a 20 percent chance of making it through the next three years, he created the the treasure hunt to help leave a legacy.
"A big part of me is in that treasure chest," Fenn told TODAY. "I felt it go in as I closed the lid for the last time."
A legion of followers have tried to find the treasure -- unsuccessfully, so far. Some of their exploits have been documented on YouTube.
At the very least, they've fulfilled the goal of getting outside.
So what are you waiting for?
Before You Go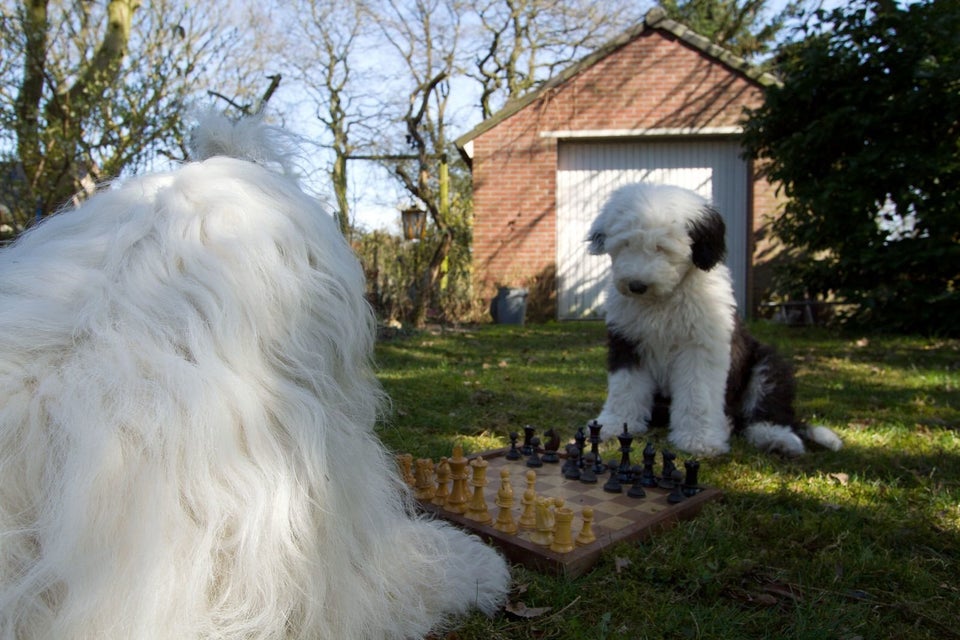 Sophie and Sarah, Sheepdogs Who Love Life
Popular in the Community