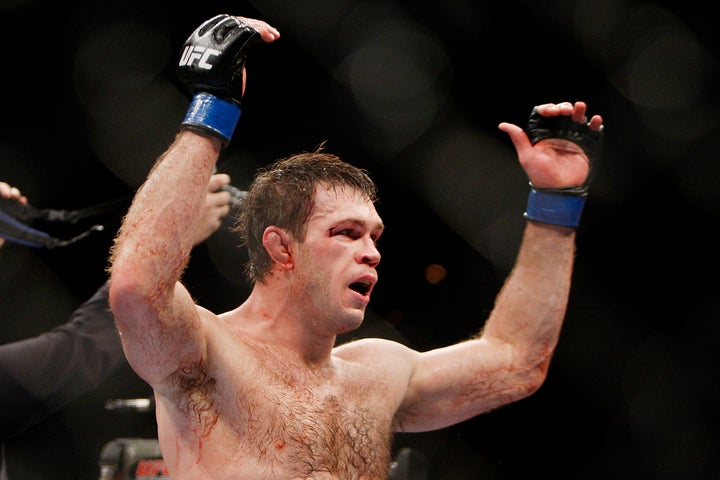 The light heavyweight deleted the tweet from his timeline, but Bloody Elbow was quick to embed it on their site. According to their report, Griffin made the same joke two hours earlier and then repeated it.
While the insensitive tweet may fit certain negative stereotypes about the rough-and-tumble nature of cage fighters, Griffin's biography isn't what many would expect. He graduated from the University of Georgia with a degree in political science and worked in local law enforcement while attending school. That background combined with his embrace of social media would certainly lead one to think that he would be more sensitive -- or at least be more aware of the potential backlash for something like this. Not only does this joke reveal a lot of unsavory things about Griffin's view of women but it also shows a shocking lack of savvy for someone who just won a social media award.
Griffin later tweeted that he was punishing himself for his mistweets.
Forrest Griffin I'm sorry I'm gonna go ahead and put myself of twitter restriction until next week
UFC president Dana White hasn't taken action yet.
Although he was recently recognized for his "creativity" on Twitter, this is not the first time that Griffin has generated controversy online. He and Tito Ortiz engaged in a heated Twitter battle in February.
Related
Popular in the Community