In the aftermath of Wednesday's mass shooting at Fort Hood, veterans and mental health advocates stressed the importance of reducing the stigma around mental health issues in the military.
On Wednesday afternoon, Ivan Lopez, 34, opened fire at Fort Hood in Texas, killing three and injuring 16 before turning the gun on himself. The violence was particularly disheartening because Fort Hood was the site of the worst mass killing at an American military installation, which left 13 people dead and more than 30 injured in 2009.
So when word emerged that Lopez, who served a four-month tour of duty in Iraq in 2011, was being evaluated for post-traumatic stress disorder, a familiar firestorm erupted.
Experts, veterans and advocates voiced concerns about the obstacles service members face in seeking help for mental health conditions. A panel of ardent activists joined HuffPost Live on Thursday to share their views of the failings of the military, and their proposed solutions.
But even when a veteran feels emboldened enough to seek help, the diagnosis may exacerbate the situation.
One solution is "getting rid of the 'D' in PTSD," Sgt. Thomas James Brennan, a Marine who served in Iraq and Afghanistan, said on HuffPost Live. "My diagnosis absolutely broke my heart. It's not because I didn't know that I didn't have problems. The word 'disorder' made me feel as though I was damaged. I was embarrassed."
At the heart of the issue, experts say, is that service members are trained to be tough, stoic and independent warriors who can withstand anything when it comes to defending their country and their brothers.
Being a fighter and also having an illness that impairs mental health in many cases is a dichotomy that veterans can't accept.
The military fosters a "culture of self-reliance, strength … sucking it up," William Nash, a psychiatric researcher, told HuffPost Live. "All these things make it harder for an individual to acknowledge to themselves that they need help and actually go ask for it. It also makes it hard for other people not to think less of them."
Reducing the stigma, though, may need to start much sooner than it does now -- even before a soldier, sailor or pilot deploys.
Many service members are recruited from low-income areas, where they may have already been exposed to trauma, Travis Bickford, an Iraq War veteran, pointed out. He stressed the importance of investigating these issues before combat, and looking into how the battlefield may exacerbate existing conditions.
Bickford also said there needs to be training for veterans when they return home and re-acclimate to civilian life that's as rigorous as when they first joined the military.
To the credit of the VA, it has implemented a number of programs that effectively have helped veterans in need. It expanded mental health funding by 64 percent from 2009 to 2014, according to the National Journal. Its crisis hotline has reportedly saved more than 35,000 lives.
But even with these programs in place, experts say there is an urgent need for systemic shift that allows veterans to feel it's okay to struggle and to get help.
"We need to help people understand: There isn't something wrong with you. There is something right with you," Michael McPhearson, Gulf War veteran and executive director of Veterans For Peace said. "We need to help you get past what's going on."

Before You Go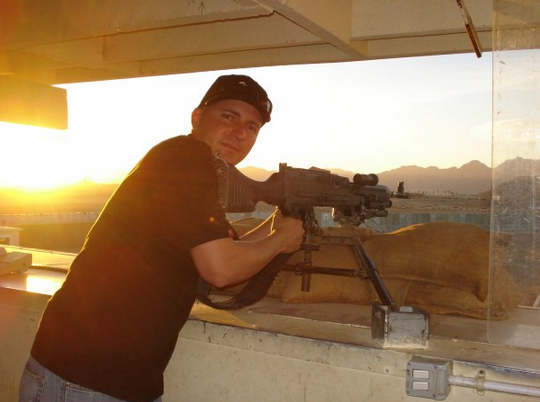 Ivan Lopez
Popular in the Community