A unique PTSD treatment program at Fort Hood has been a remarkable success, according to a study published in the peer-reviewed journal Energy Psychology: Theory, Research, and Treatment.
Started in 2008, the Warrior Combat Reset Program, aka Reset, has gathered data on PTSD, anxiety, depression, and pain, aided by a grant from the nonprofit Samueli Foundation.
The study examined 764 active-duty warriors receiving CAM (Complementary and Alternative Medicine) treatments such as Reiki, massage, aromatherapy and Emotional Freedom Techniques (EFT) at Reset's three-week intensive outpatient program (Libretto et al., 2015).
Patients at Reset improved remarkably, with PTSD symptoms such as flashbacks, nightmares, and intrusive thoughts showing highly statistically significant improvements. Anxiety and depression decreased to a similar extent
Psychologist Jerry Wesch, PhD, who developed Reset's program, tells the story of a typical patient: "One senior sergeant managed to work through a huge amount of psychological trauma, and continue his career. He had no PTSD symptoms when he got done at Reset. Two years later he reached retirement age and retired. He and his wife came to see us on their way back to the Rio Grande valley.
"His wife came up to me and said, 'Where is the room?'
"I was baffled, and asked, 'Which room?'
'The one where you keep the nasty old soldiers,' she replied. She went on, 'I like this great new guy you've sent me. He holds my hand in public, he cooks, and he's made up with our son. I just wonder where you keep the old versions.' Then she gave me a kiss."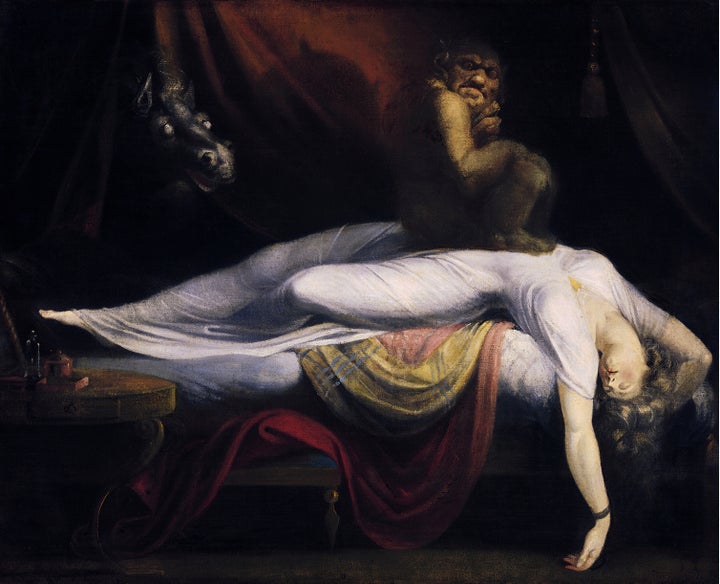 The study breaks Reset's results down by year. The first year, 2008, before it introduced CAM, the PTSD symptoms of participants decreased only 4%. In 2009, with CAM available 1 day a week, reductions went to 13%, while by 2010, with CAM available full-time, results improved to 19%. By 2013, the last year for which the study reports data, the rate was 28%.
The first goal at Reset is to control hypervigilance, the tendency of veterans to remain hyper-alert for threats even after they return to civilian life. The second phase of the program is aimed at helping warriors with insomnia, pain, and post-concussion symptoms. Participants begin to use their new skills to confront situations they had previously avoided.
The third phase offers warriors group and individual therapy sessions designed to heal the traumatic residue of the events they've lived through. These might be from combat, but long-standing evidence shows that many of those who develop PTSD were first traumatized as children (Bremner et al., 1993). Reset uses two evidence-based trauma treatments, EMDR (Eye Movement Desensitization and Reprocessing) and EFT (Emotional Freedom Techniques) to address PTSD, as well as guided imagery, journaling, and cognitive techniques to promote resilience.
The Reset study is not an outlier. Several other studies have shown participants recovering after being treated with EMDR and EFT. A randomized controlled (RCT) trial of EFT and EMDR conducted by a hospital in the National Health Service in the UK found that both therapies remediated PTSD in an average of four sessions (Karatzias et al., 2011).
Another RCT involving US veterans found a highly significant 64% reduction in symptoms such as nightmares and flashbacks. Not only did 84% of them recover from PTSD after treatment, but follow-ups found that the improvements were permanent (Church, Hawk et al., 2013). A study of 218 veterans and their spouses attending a seven-day CAM retreat found that most no longer met the diagnostic criteria for PTSD after treatment (Church & Brooks, 2014). Wesch adds, "We see miracles all the time."
He observes that after they're discharged, many warriors continue to use the CAM skills they've learned at Reset, such using EFT as they drive to control road rage.
Of the 1,400 warriors who went through the Reset program in the six years covered by the study, fewer than 10 dropped out of treatment. This stands in sharp contrast to the usual situation in veterans' hospitals, where according to a comprehensive survey, the dropout rate is around 90% (Seal et al., 2010).
At a time when about 1,000 OIF/OEF veterans are being diagnosed with PTSD each week, a recent panel convened by the US government's Institute of Medicine has found that military mental health efforts are both ineffective and expensive (Denning et al., 2014). One of the panelists said, "There's no substantive indication of effectiveness, and most importantly, there's no evidence of an enduring impact" (Zoroya, 2014).
Against this backdrop, it's worth remembering that PTSD is curable, as a substantial body of CAM research shows. The problem isn't our society's inability to remedy this devastating condition; it's our will as a community to do so. Positive examples such as Reset exist, and replicating them on a large scale is key to an effective societal response to the PTSD epidemic that is overwhelming veteran care.
Related
Popular in the Community