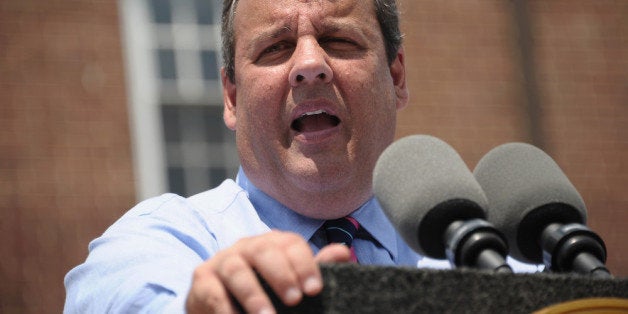 WASHINGTON -- Fort Lee, N.J., was a mess, plain and simple, those four days in September when two of the borough's three access lanes to the busiest bridge in the country were closed by New Jersey Gov. Chris Christie's (R) cronies. Traffic backed up onto the local roads of Fort Lee, causing major problems.
New emails released by the New Jersey State Assembly give more details of residents panicking, beginning the morning of Sept. 9 and lasting until the lanes were reopened on Sept. 13. No one in Fort Lee was given any warning of the lane closures, meaning they were completely unprepared for the chaos. People were late to work, the police department was forced to direct traffic instead of responding to emergencies, there was an accident involving a school bus and one exasperated resident threatened to take his complaint all the way to the White House.
Shortly after noon on Sept. 9, Lisa Herrera, a senior business manager at the Port Authority of New York and New Jersey, wrote an email to Robert Durando, general manager of the George Washington Bridge. She said she was already getting complaints and told of one man who was late to his new job:
Christie's Port Authority officials originally said they closed Fort Lee's access lanes as part of a traffic study. But as the emails released this week show, the motivations were less scientific and more political -- possibly to get back at Fort Lee's mayor, who wouldn't endorse the governor's reelection bid -- and involved coordination with Christie's deputy chief of staff.
Those involved were hardly upset at the trouble they were causing. One text message to David Wildstein, Christie's Port Authority official who carried out the closures, read, "Is it wrong that I'm smiling." The sender is unknown because the message was redacted.
But the closures caused real issues. Children and teachers were late to school, and there was even a minor accident involving a school bus:
The Fort Lee Police Department was also furious that it was never informed that the lanes would be closed. At 1:13 p.m. on Sept. 9, Cedrick Fulton, the director of tunnels, bridges and terminals, emailed Durando and let him know that police officers were having to play traffic cops instead of "attending to public safety issues":
The Bergen Record later reported that emergency personnel were delayed in responding to four incidents, including one in which a 91-year-old woman later died.
On Sept. 10, Port Authority Director of Government and Community Relations Tina Lado wrote to Bill Baroni -- who was then Christie's top official at the agency, but resigned last month -- about a disturbing situation: Ambulance attendants had to leave their vehicles and respond to an emergency on foot because traffic was so bad:
Scott Rechler, vice chair of the Port Authority Board of Commissioners, also wrote to Executive Director Patrick Foye -- who also was never told about the closures -- that he was incredulous that the agency had decided to make such a major change right before the Jewish holiday Yom Kippur.
"This is terribly disturbing and incomprehensible to me," he wrote. "How can a decision like this be made without it being discussed and considered at the highest level? I am particularly disturbed that this was occurring without regard to this being the Jewish high holiday weekend."
But it was perhaps Fort Lee resident Hicham Alnach who was most willing to go to extremes to get the traffic problem fixed. If needed, he was going to get the attention of the White House.
Alnach noticed the traffic as he pulled out of his driveway on Sept. 12. Alnach, who commutes to work on the Upper East Side, lives half a mile from the George Washington Bridge.
"I went to my car and there were almost 5 miles of cars backed up," he told The Huffington Post. "I called the mayor's office, they said we didn't close it. 'We are surprised just like you.' I called the chief of police they told me the same thing."
Alnach then tried the Port Authority, where he said the person who answered was "very aggressive" and appeared to be "enjoying" the fact that people were upset.
A woman at the Port Authority named Rosa Trzaska did send an email at 11:45 a.m. that day to colleagues titled, "Complaints on Ft. Lee Traffic." Whether she was the secretary that Alnach talked to isn't confirmable. But she did pass on his complaints, and noted that he was threatening to go national with what was happening:
Alnach told The Huffington Post that he did, indeed, threaten to call the White House, in addition to the press corps and Christie's office. But he never followed through on the threat, choosing instead to just bear the terrible traffic. In all, it took him one hour and 45 minutes to get to work that day. He works about 6 miles away from his home.
Alnach didn't vote in the 2013 election, but he was a Christie supporter.
"But now, I mean, come on," he said. "I attempted to vote for him last time but I didn't make it back from work. It is not about Republican or Democrat. It is about being mature."
This article has been updated to include a Sept. 10 email from Tina Lado to Bill Baroni.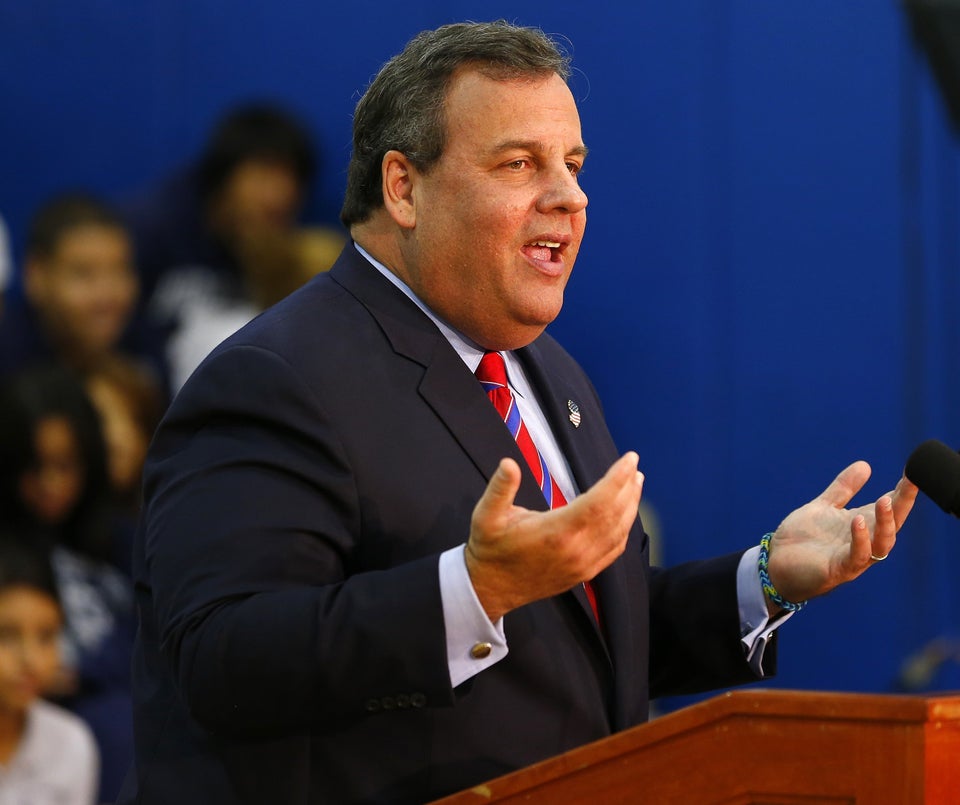 Chris Christie Is Absolutely Shocked
Popular in the Community