To commemorate the achievement, and to thank those who helped, the shelter posted a powerful photo: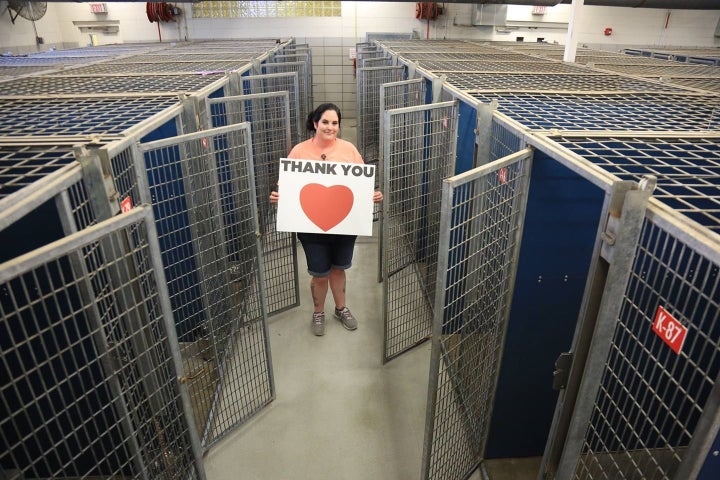 In the picture, Kayla Francis, a senior animal control officer for the city of Fort Worth, stands in the middle of a kennel filled with empty cages with a sign that simply says "Thank you" with a huge heart.
"At the end of the day, the adrenaline rush from seeing all of those empty kennels offset the exhaustion, and it all felt worth it," Jacque Lickteig, marketing coordinator for the shelter, told HuffPost. "I've never heard that level of silence in our animal shelter, and it felt a little eerie.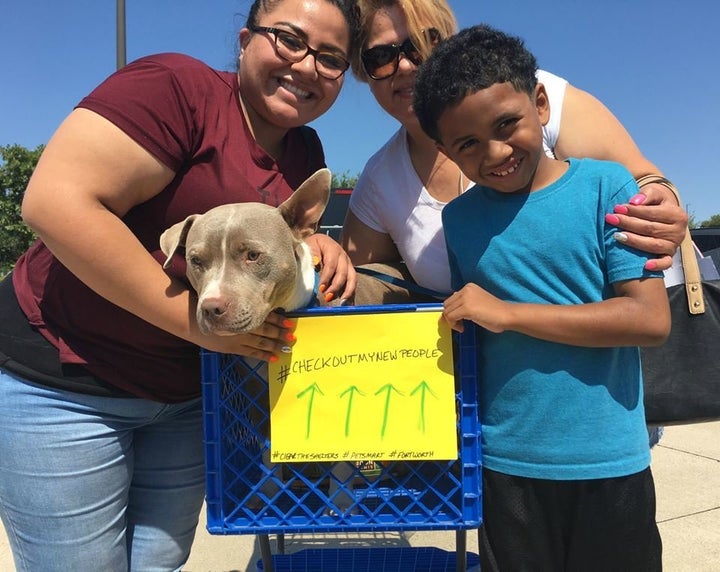 Fort Worth Animal Shelter's push to get so many pets adopted in one day — when it typically processes about of 18 to 20 adoptions a day —was part of an initiative called "Clear The Shelters," which was organized by NBC and Telemundo. On July 23, nearly 700 shelters across the country participated in an event in which over 46,000 animals were adopted throughout the nation, according to Clear The Shelter's site.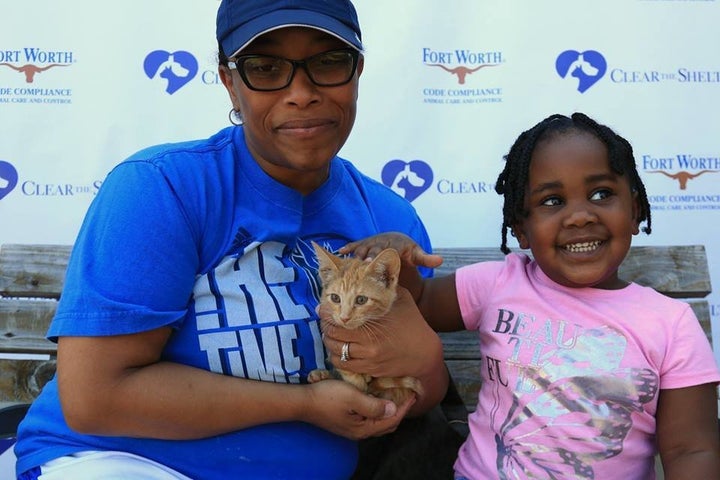 Thousands of pets may have found homes, but at Fort Worth Animal Shelter, a handful of their adoptions felt extra special.
Mellen, a 5-year-old Chihuahua mix, was the shelter's first adoption of the day — and one of the most rewarding.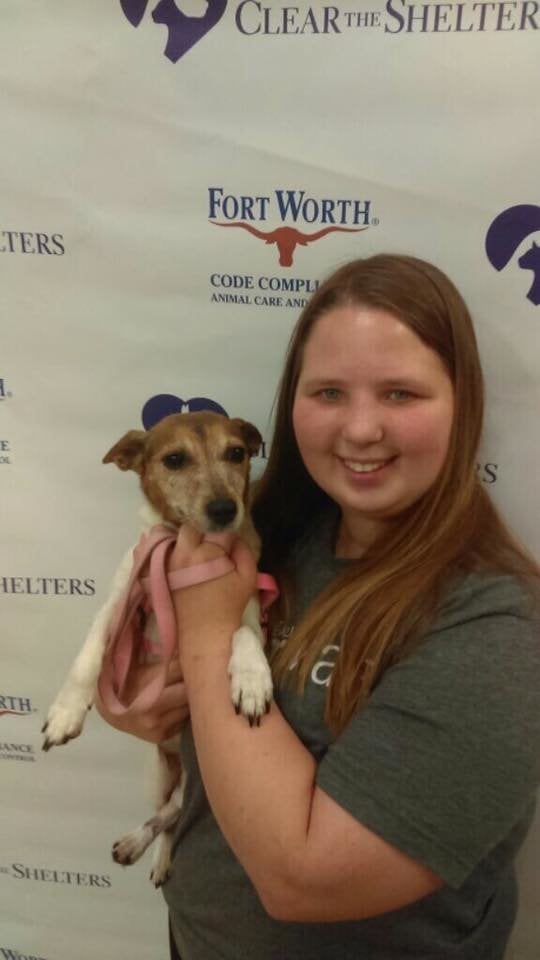 Mellen has been bouncing in and out of the shelter since October 2015 and has been both returned and abandoned by pervious adopters. Garrett Guzman, a technician with the shelter who bonded with the dog, told Lickteig that the reason why Mellen had a hard time finding a family was because it took time and effort to earn his trust. But once the pup was won over, he was very sweet.
"He would get so excited to see you and then run up to the door of his cage and jump in your arms as soon as you'd open the door," Guzman told Lickteig. "And he loved to snuggle under his blanket."
Although Mellen's adoption was a feat, the fact that Fort Worth Animal Shelter found 310 animals homes in a day was quite a triumph.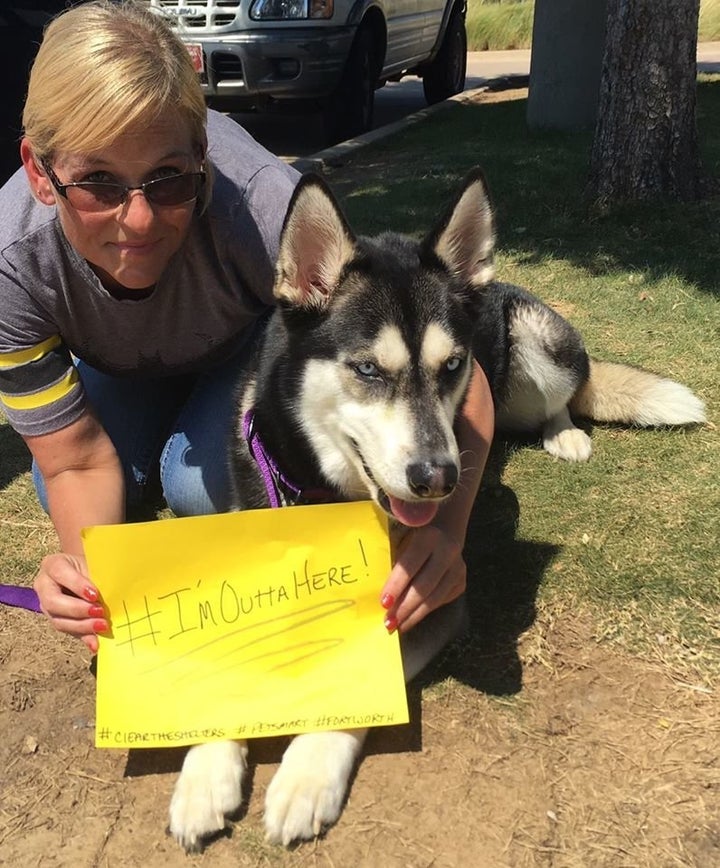 The number exceeds the amount of animals adopted when they participated in "Clear The Shelters" in 2015, which was 248. This year they crushed their goal of processing 300 adoptions, by finding 10 additional animals homes.
The achievement made all involved in the effort emotional.
"There were definitely tears of joy and an overwhelming sense of relief," Lickteig said.
Related
Before You Go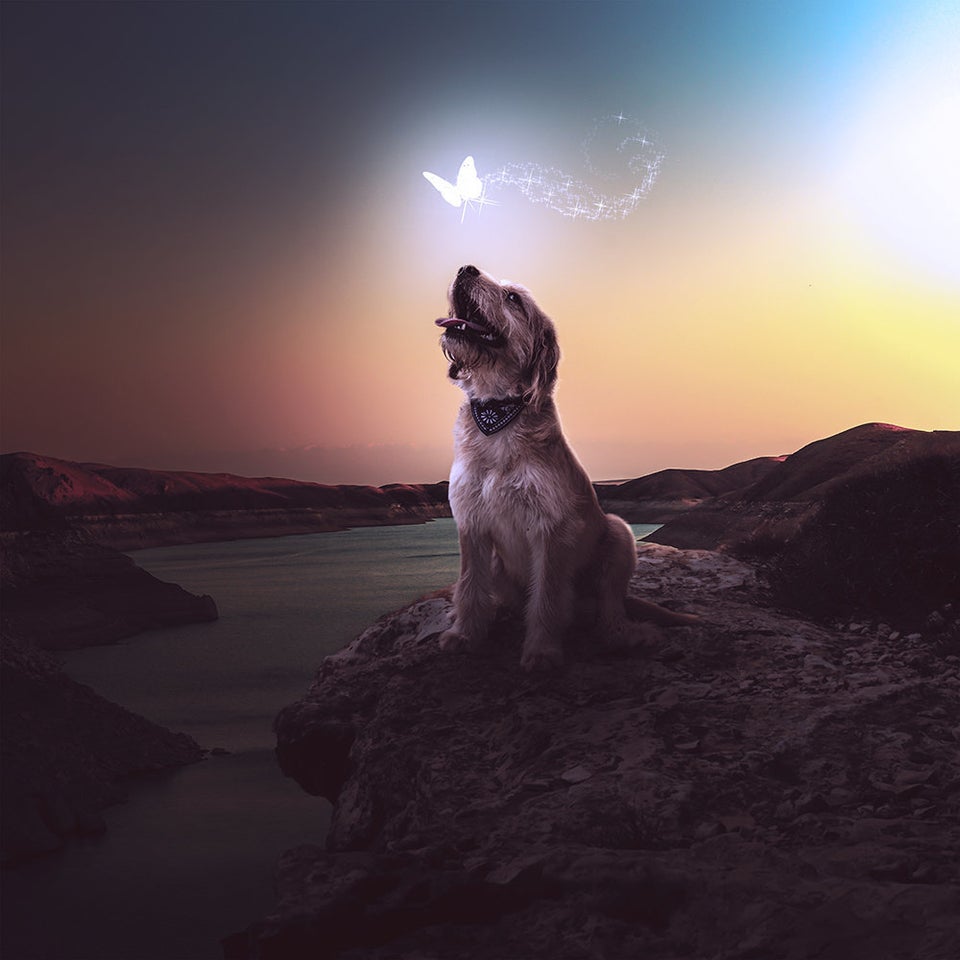 Photographer Uses Photoshop Skills to Help Shelter Dogs