You've heard of singing for your supper, but now some people are singing for their cab rides.
They better, because the taxi stops the moment they stop vocalizing.
The "singalong shuffle," as it is called, will be unveiled this weekend during the Ruisrock music festival in Turku, Finland, according to Mashable.
As part of a promotion by Fortum, a clean energy company based in northern Europe, attendees will be able to traipse around the festival grounds in an electrically-powered BMW i3 for free.
The catch is that you have to sing for the driver and keep singing or the ride is over.
The point of the promotion is to show that electric cars are so quiet, you don't have to worry about the engine being louder than your singing.
Luckily, the car has a tablet that offers song choices and lyrics so you don't forget the chorus to "Don't Stop Believing" during your shuttle.
Although not everyone feels comfortable belting out Beyonce in public, Nerdist points out that the singalong shuffle is "way better than trying to make awkward conversation with the rideshare driver."
Here's a teaser clip of the shuttle in action.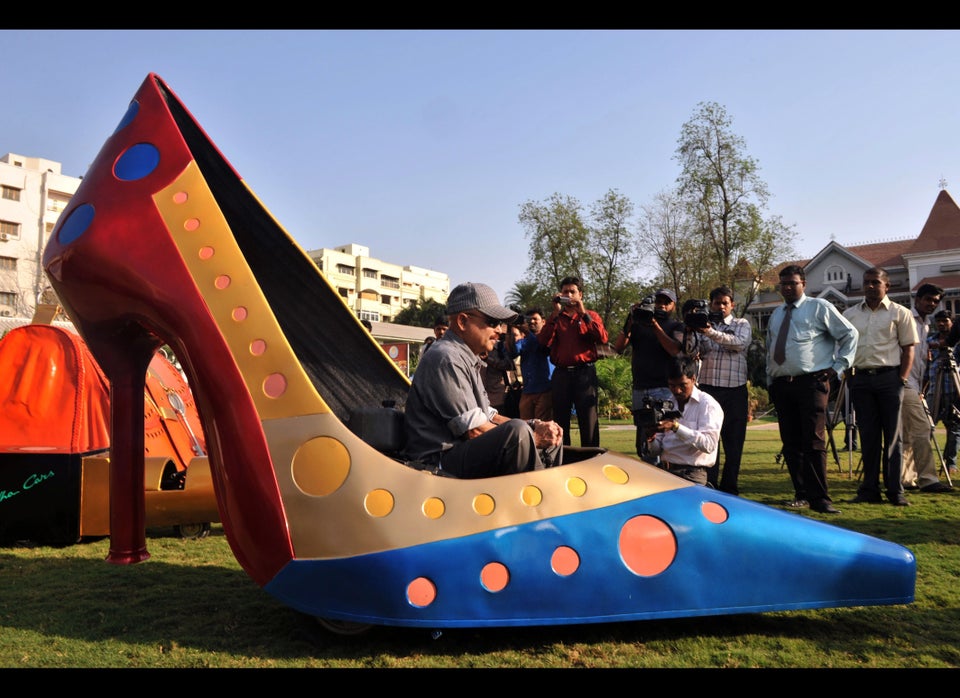 Wacky Car Designs
Popular in the Community