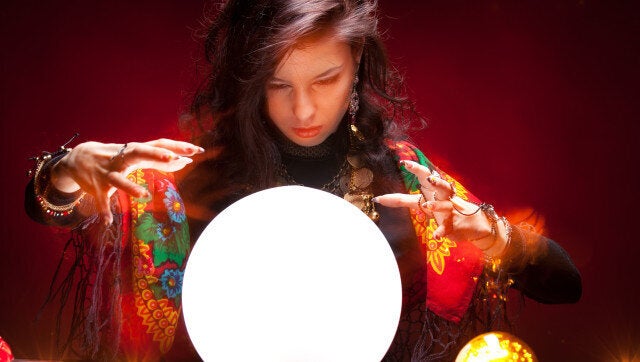 WASHINGTON -- Want to know the future? One Maryland town may soon have a lot of psychics opening shop.
Ian Hancock, director of the Program of Romani Studies and the Romani Archives and Documentation Center at the University of Texas, points to a New Jersey law making it unlawful for any gypsies to settle without first obtaining a license to do so; a Pennsylvania statute allowing the department of health to kick gypsies out of the state; a Georgia statute imposing a $250 fee on gypsies who are engaged in trading or selling merchandise or livestock or the practice of fortune-telling, phrenology, or palmistry; and a Texas law charging gypsies $500 to live in the state.
A Gaithersberg spokesperson told The Huffington Post that one fortuneteller has, thus far, applied for a business license. It was applied for on Jan. 19, the spokesperson told HuffPost, and hasn't yet been granted.
"I think it's wonderful," Julia Mary Cox, a Michigan psychic plying her craft near Warren, says of the town's new rules. "There are so many people practicing out there, doing it under false pretenses, giving honest people a bad name."