Warning: Video content could be disturbing for some viewers.
For some girls at risk of female genital mutilation, summer isn't much of a vacation.
In the video, a girl named Maria is sewn into a picturesque scene, only to be abruptly torn from her home. Her nose is sliced off, her ear is removed and closed shut and her lips are the last to get sealed together –- symbolizing how FGM mutilates the body and robs a girl of her voice.
Summer is often an optimal time for families in the UK to subject their daughters to FGM, according to NHS Choices, because they use the vacation time to travel home to get the procedure done and "heal" when they return.
As schools come to a close and girls face higher risks of getting cut, Forward hopes that its gripping film will help bring much-needed attention and legislation to the often concealed issue.
"The aim of 'Needlecraft' is to offer a more visual way to invoke passion and action," Naana Otoo-Oyortey, executive director of Forward, said in a statement. "We recognize that this animation is hard hitting and may engender strong emotions in some people, we did not choose this direction lightly."
Related
Before You Go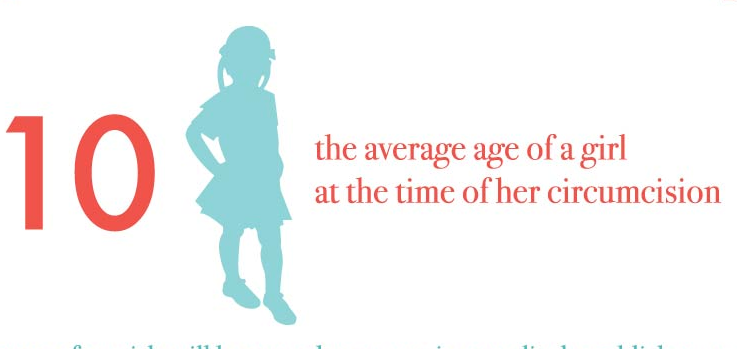 FGM Facts