A nonprofit group is celebrating the first Mother's Day of Donald Trump's presidency in a special way: sending cards to Muslim and immigrant moms.
As part of its annual Mamas Day initiative, the group hires artists ― many of them queer and transgender people of color ― to illustrate cards that depict diverse representations of motherhood. This year's cards focus on immigrant and Muslim families.
"Since the start of [the Trump] administration we've seen executive orders that target both communities," Kalpana Krishnamurthy, policy director at Forward Together, told HuffPost in an email.
"There are many ways to resist Trump's policies ― and Forward Together encourages our supporters to contact members of Congress, call the White House, etc," she went on. "We can also resist by supporting individual Mamas and their families with extra love and support."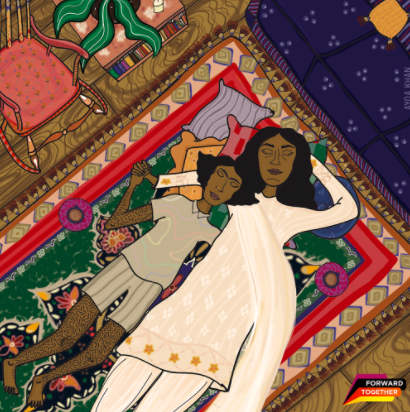 Since 2011, Forward Together has made Mother's Day cards that counter "traditional ideas of family and motherhood," as the group's website puts it. Last year, for instance, the group made and distributed cards for undocumented mothers in detention centers. This year will mark the first time it has created cards specifically for Muslim moms, Krishnamurthy said.
"After our mosque did have its sign vandalized twice in less than a month, what was so inspiring and filled us with hope and strength was the outpouring of community support," Aneelah Afzali, executive director of MAPS' American Muslim Empowerment Network, which is participating in the Forward Together campaign, told HuffPost.
"Some community members put handwritten cards of love and support on the cars parked at our mosque during congregational prayers," she went on. "Even if such acts may seem small, the power and potential of this gesture of love overpowering hate is profound."
One of the messages reads: "You are welcome here. Your family is welcome here."
For those who want to support the Muslim community beyond Mother's Day, Afzali suggested a few easy ways: Get to know your Muslim neighbors by visiting a local mosque, educate yourself on Islam, and ― most importantly, she said ― speak out about the positive contributions of Muslim-Americans you know.
"Help personalize American Muslims for our fellow Americans," Afzali said. "Help our fellow Americans get to know who American Muslims really are. This is especially important as many Americans have been filled with so much fear and hate that they may not even be willing to get to know a Muslim or visit a mosque. Our friends and allies can possibly change their hearts and minds, and show that love is greater than hate."
For HuffPost's #LoveTakesAction series, we're telling stories of how people are standing up to hate and supporting those most threatened. Know a story from your community? Send news tips to lovetips@huffingtonpost.com.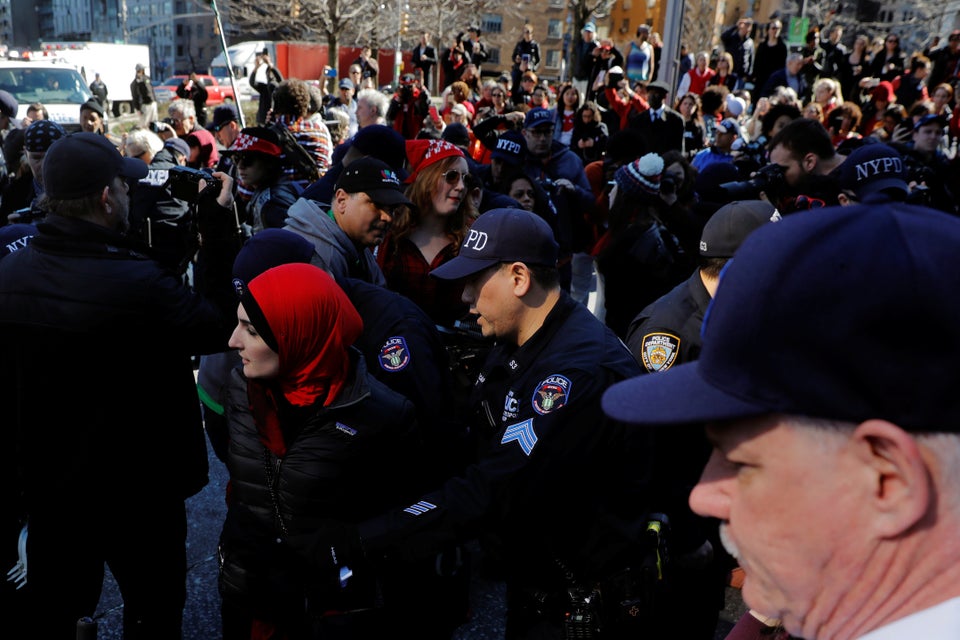 Muslim Women Protesting Around The World