Motivated by the desire to see greener living developed around the world, California's Senator Gaylord Nelson introduced the first Earth Day back in 1970, and it was envisioned as a time to be set aside each year when awareness would be raised on environmental challenges and their solutions.
In the U.S., we will be celebrating Earth Day's 40th Anniversary on April 22nd during which, hopefully, new ideas on how to make a green transition work practically will be discussed among scientists, lawmakers, educators, and activists.
In the following interview, Community Environmental Council (CEC) Assistant Director Sigrid Wright first provides a brief recap of the 1969 Santa Barbara oil spill that helped energize the Earth Day movement, and she then describes the positive, proactive work of the CEC, a strong, regional environmental organization springing from that same eco-disaster.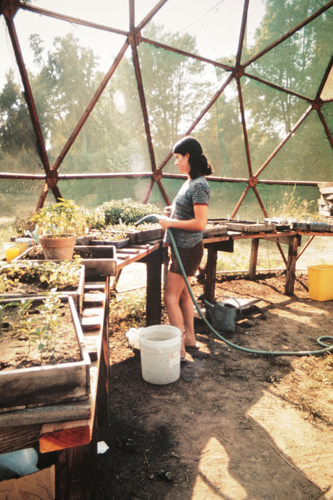 Mike Ragogna: What is the Community Environmental Council?
Sigrid Wright: Since 1970, the Community Environmental Council (CEC) has led the Santa Barbara region -- and at times California and the nation -- in creative solutions to some of the toughest environmental problems. We are often referred to as a "think-and-do tank" -- deeply analyzing a problem and then applying creative, real-world solutions to it.
MR: What is Santa Barbara's role in the origins of the national environmental movement and the first Earth Day?
SW: In 1969, there was a devastating oil spill from an oil platform off Santa Barbara's coast. The resulting swell of outrage and concern gave rise to the creation of the Community Environmental Council as well as the first Earth Day, and several other local organizations. The story goes that Senator Gaylord Nelson's visit to Santa Barbara shortly after the oil spill was a major driver behind his national legislation to create a national "Earth Day." This event galvanized California into action and was a noteworthy catalyst for the national environmental movement.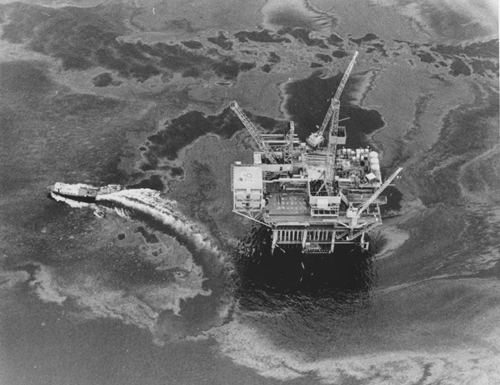 MR: Throughout the years, what have been some of your biggest successes?
SW: Led by CEC, our community inspired the nation by building one of America's first regional recycling programs. We then helped to pioneer now-mainstream movements like local organic gardening, smart growth for cities and green building, even establishing the nation's highest standards for energy efficiency. Some say America's environmental past is firmly rooted in Santa Barbara. We say its future is about to be born here.
MR: What do you mean? What programs do you focus on now?
SW: Today, the CEC is leading a campaign to move Santa Barbara County away from fossil fuels in one generation - Fossil Free by '33. This bold, regionally-driven blueprint seeks to head off a nearly perfect storm of energy-related concerns, including rapidly diminishing oil supplies ("peak oil"), growing concern over our national security because of our dependence on foreign oil, volatile fuel prices, and climate change.
MR: This seems like a bold goal but is it realistic?
SW: This is a pivotal time in history for the environmental movement because, for the first time ever, being free of fossil fuels is technically within reach. The CEC and the community of Santa Barbara are committed to reaching this goal by 2033. The region has unique access to renewable energy resources - particularly the sun, wind and ocean. And, as history has shown, the size of the community - small enough to change course with relative speed, yet large enough to matter when those changes are made - makes us poised to lead the charge.
MR: What are the key components of the plan?
SW: In our Blueprint "A New Energy Direction," we began by analyzing all the ways we use energy and developed a methodical, multi-sector plan to reduce our dependence on fossil fuels.
Step one is to reduce energy consumption. We believe that both energy efficiency and conservation are vital if we are truly going to break our addiction to oil. They also happen to be the most cost effective. Our buildings and transportation system makes up the majority of our energy use, so we are working to significantly cut energy use in buildings, both in new construction and existing buildings. Santa Barbara is implementing the nation's highest energy efficiency standards and also creating innovative financing programs to target existing buildings. We are improving transportation by encouraging alternative methods so residents drive less, as well as promoting more efficient vehicles and alternative fuels.
But if we still want running water and lighting, energy efficiency and conservation are not enough. We need to replace conventional sources of energy, like coal, oil, and natural gas, with renewable sources like decentralized solar and wind, and utility-scale solar, wind, and ocean power.
MR: The phrase that comes to mind is "Think Globally, Act Locally." But can we really make enough of a difference by taking action on a local level?
SW: Following the climate talks in Copenhagen in December 2009, international leaders noted that more than half of the actions needed to address global warming will be led not by national or international policies, but through local initiatives and leadership. If we don't act now, then who will and when? With the aid of information technology and the web, successful local actions in Santa Barbara can inspire change in any part of the world and vice versa. A thousand sustainable points of light across the globe will change the world.
MR: So what can individuals or communities do to affect change?
SW: We are big proponents of measurement. Flex Your Power offers a do-it-yourself home energy audit to help you prioritize energy efficiency upgrades. The U.S. EPA also has a simple carbon footprint calculator that will help you estimate your family's greenhouse gas emissions.
Once you know where you are at, we like everyone to set big goals and then do their best to achieve them. No one person has the same needs, lifestyle, or budget, so it's silly to say there is "one" thing to do. Some people will take energy conservation to heart and turn off lights, adjust thermostats, and bike to work. Others will purchase a fuel-efficient car, or invest in solar water heating or electricity. Still others might write to their local, state, and federal elected officials urging them to end our reliance on fossil fuels. All of these actions are important and we cannot succeed without each individual doing their part and communities taking the lead.
MR: What do you feel are the biggest challenges for environmental organizations in the 21st century?
SW: Time is not on our side. The monumental environmental challenge before us demands immediate action, yet our collective approach to solutions struggles to keep pace with these challenges. Historically, the environmental movement has been very effective at stopping projects that are detrimental to the health of our environment and people. We have successfully reduced pollution, halted inappropriate development, and protected critical habitats, among many other accomplishments. Yet as we look to the future, the environmental movement is maturing and diversifying. Business is playing a more powerful, positive role, eco-conscious consumers are voting with their dollars and ballots, and sustainability is being embraced by people from all walks of life. These are tell-tale signs that all of the pieces are falling into place for significant world wide action to protect the planet. We must stay focused.
MR: Given that this is the 40th Anniversary of Earth Day as well as CEC's 40th Anniversary, how are you celebrating in Santa Barbara?
SW: We host the local Earth Day festival every year for the South Coast. With it being the 40th anniversary of both Earth Day and CEC, we've created the largest environmental event production in the history of the South Coast. This year's theme is "Bringing It Home," a call to action and reminder that local communities must lead the way on today's environmental challenges.
We see this event as a platform to connect, recharge and plan for the future. With over 200 exhibitors from the region from environmental advocacy organizations, to green business and technology, this event profiles the breadth and depth of the environmental movement.
Some of the highlights include a model green home that people can tour, one of the largest private green car shows that showcases efficient and alternative fueled vehicles, an area to promote local, sustainable foods, and to top it off, the entire event is run off of solar electricity and biofuels.
Popular in the Community