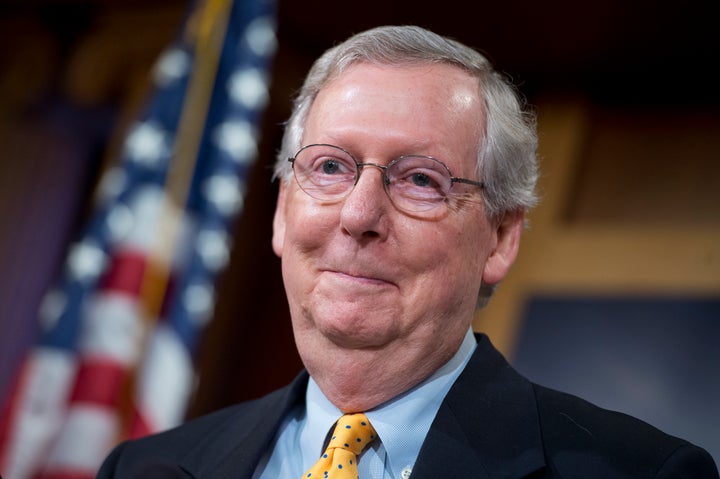 WASHINGTON -- A handful of the biggest oil and gas companies and their CEOs poured millions into a super PAC created to boost the election of Senate Republicans as the industry made a successful lobbying effort to repeal the 40-year-old ban on oil exports.
In the second half of 2015, Senate Leadership Fund received $1 million from Chevron, $1 million from Petrodome Energy, $750,000 from Devon Energy Corporation and $500,000 from Freeport LNG CEO Michael Smith. The super PAC, run by former aides to Senate Majority Leader Mitch McConnell, also received $50,000 from Occidental Petroleum CEO Stephen Chazen, a frequent donor to Republican candidates and super PACs.
Senate Leadership Fund was created by former McConnell Senate and campaign aide Steven Law after Republicans won control of the Senate in the 2014 elections. During those elections, Law helped McConnell survive a primary campaign and win a general election campaign by running the pro-McConnell Kentuckians for Strong Leadership super PAC and the nonprofit Kentucky Opportunity Coalition. Law is also the head of American Crossroads and Crossroads GPS, the super PAC and nonprofit duo co-founded by Karl Rove.
Oil and gas companies had been waging an extensive lobbying campaign pressing Congress to end the ban on oil exports. Sen. Lisa Murkowski (R-Alaska) was the lead proponent of ending the ban in the Senate. The repeal of the ban was ultimately added to the end-of-year omnibus budget bill in December in exchange for an extension of subsidies for renewable energy sources like solar and wind.
Chevron, Devon Energy and Occidental all lobbied Congress to end the export ban. Both Devon and Occidental were part of Producers for American Crude Oil Exports, a lobbying campaign launched in October 2014 by a handful of oil and gas producers to push to lift the ban.
"We are committed to supporting policies and candidates that promote an economic environment where business can thrive," Chevron spokesman Kurt Glaubitz said in an emailed statement. "We adhere to the highest standards of ethics and transparency in engaging in any political contributions. We have strict policies and internal approval processes so that decision making and reporting on political contributions comply with the letter and spirit of all applicable laws."
This is not Chevron's first large super PAC contribution. The oil and gas conglomerate contributed $2.5 million in 2012 and another $1 million in 2014 to Congressional Leadership Fund, a super PAC run by former aides of then-Speaker John Boehner (R-Ohio). Chevron's $4.5 million in total contributions to super PACs makes it the largest corporate donor to such groups among Fortune 500 companies.
Petrodome Energy was not registered to lobby. It is an oil and gas producer run by W. Ed Bosarge, a longtime major Republican party donor.
In September, McConnell announced, "I support eliminating the oil export ban."
The extension of renewable energy subsidies that Republicans agreed to include in the omnibus in exchange for the end of the oil export ban benefits another donor to Senate Leadership Fund. NextEra Energy, the largest recipient of federal renewable energy subsidies, contributed $250,000 to the group on June 30, 2015.
Environmental groups and their allies in Congress criticized the end of the oil export ban even as they supported the extension of renewable subsidies.
"Big Oil, aided by congressional Republicans, made lifting the oil export ban their number one priority in budget negotiations," Sen. Ed Markey (D-Mass.), a staunch proponent of reducing carbon emissions, said upon passage of the omnibus bill. "Lifting the ban is an oil-drenched Christmas present for the American people wrapped by Big Oil and delivered by congressional Republicans."
Beyond the end of the oil export ban, oil and gas companies donating to the super PAC are also lobbying to support energy legislation backed by Murkowski and Sen. Maria Cantwell (D-Wash.) that would include a streamlining of the federal approval process for exports of liquefied natural gas, or LNG.
In 2011, the Obama administration approved four LNG sites to export American natural gas supplies, much of it extracted from the process of hydraulic fracturing (fracking). Freeport LNG is one of the companies with an approved LNG export plant, but is also pushing for a faster process for future approvals.
Cheniere Energy is another gas company with an approved LNG export site at its Sabine Pass plant. The company received $2 billion in financing for the project from the private equity giant The Blackstone Group. In the first half of 2015, Blackstone executives donated $613,500 to Senate Leadership Fund, including $500,000 from CEO Stephen Schwarzman.
The Senate is currently debating the Murkowski-Cantwell energy bill.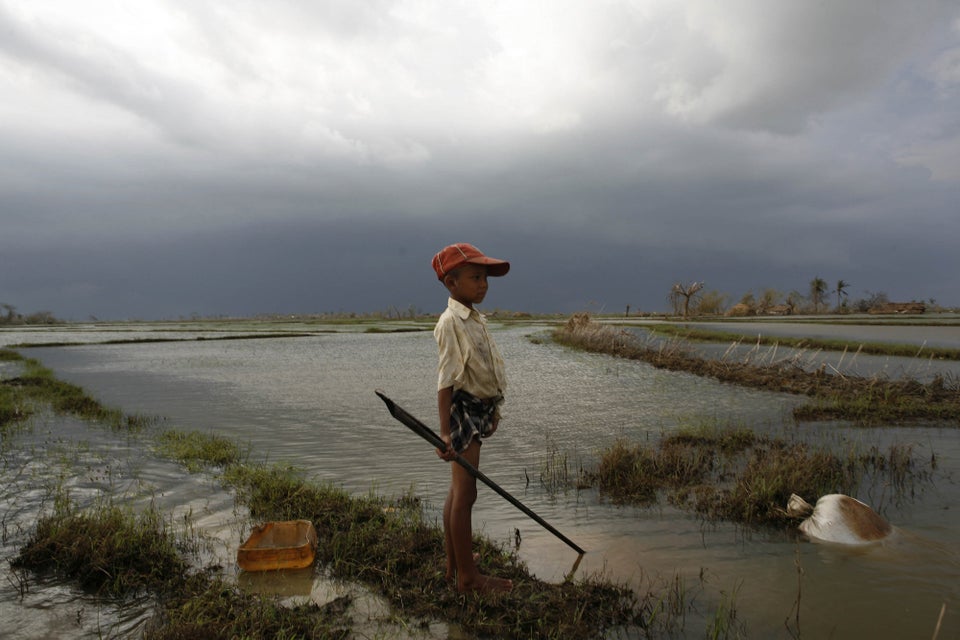 Climate change seen from around the world
Popular in the Community