As a professional photographer, Cara Taylor has a lot of experience taking pregnancy announcement pictures. She told The Huffington Post that many couples opt for a pose "where both parents' feet are in the shot with a pair of cute baby shoes in the middle." So when Cara and her army sergeant husband Eric decided they want to adopt a child from foster care, they knew exactly how they wanted to share their news.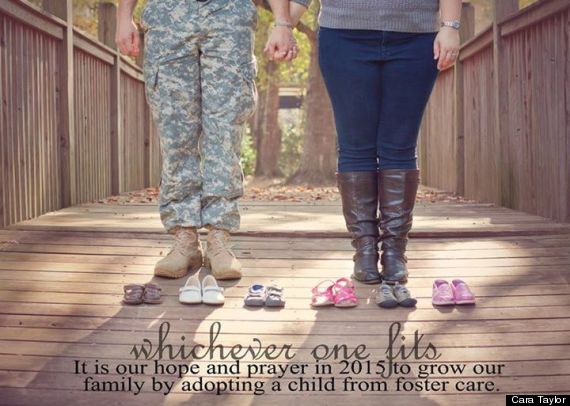 "We wanted a fun way to tell our friends and family that we were hoping to adopt this coming year," Cara said. "We are just as excited about this journey to meeting our child as an expectant couple is about their journey to birthing a child."'
To create the photo, Cara and Eric borrowed shoes from friends with kids. The shoes pictured are small sizes because their friends all have younger kids, but the couple is very open to adopting an older child or teen.
The Taylors have been married for about five years, and have been talking about children for even longer. About a year and a half into their marriage, they decided they wanted to adopt one day.
"When we researched the different avenues of adoption we could take, we just felt a sort of pull towards the children in foster care," Cara said. "The need for good homes for these children is so great in our country, we felt like we have enough room in our hearts and our home to help be a part of the solution. "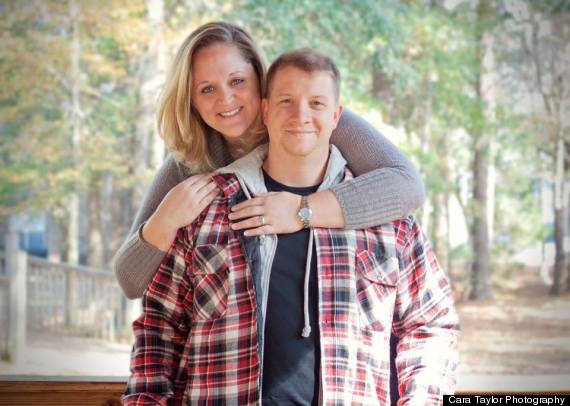 Following foster care adoption procedure in their home state of Alabama, the couple is about to begin a 10-week course of classes that prepare adoptive parents for taking care of a child that may come from a traumatic background. After that, they will go through bureaucratic procedures and eventually meet with the social worker who will match them with foster children looking for forever homes.
Cara and Eric shared their announcement photo with foster child advocacy group Together We Rise, which posted the photo on its Facebook page -- it now has over 33k "likes." The response from friends, families, and even online strangers has been "overwhelmingly positive," with many people commenting about their great experiences with foster care and adoption, Cara said.
While the attention has been "a bit daunting," the Taylors are thankful to have sparked more conversation about foster care and hopefully inspire others to pursue this path in the future.
For now, Cara and Eric are focusing on the next step in their lives: becoming parents. "We will by no means be perfect, but we were both raised by amazing parents who are loving and patient but set good boundaries for us," Cara recalled. "They taught us to be strong and kind and to love all, so we hope to give our child that same environment and legacy. "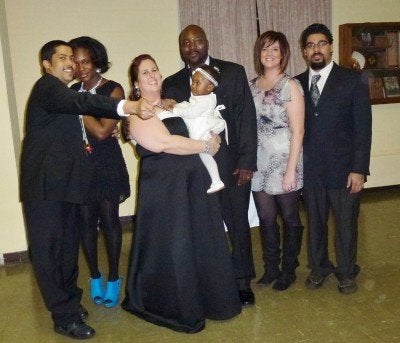 Adoption Portraits