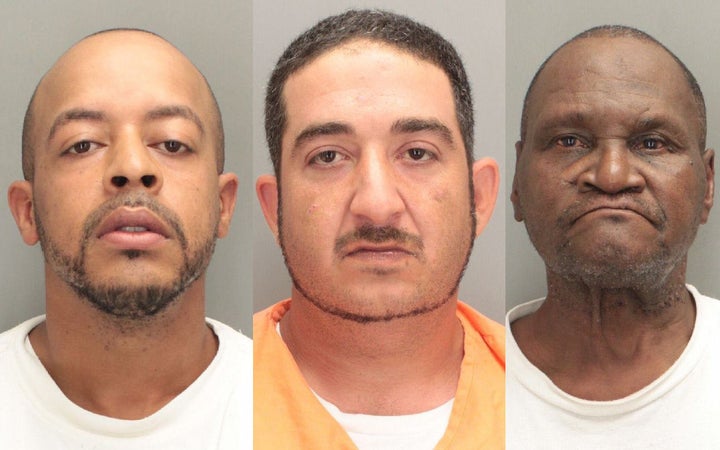 The Miami State Attorney's Office reports that 4 South Floridians were arrested Monday in association with a foster care prostitution ring after a foster care employee overheard two girls' conversation about having sex for money.
The men reportedly used a 17-year-old foster child to recruit underage girls in the foster system, according to the arrest affidavit, paying them $40 of the $100 trick to have sex with men.
Detectives interviewed a 16-year-old girl, referred to as "M.D," who had images of herself having sex with Zarifi on her cell phone. She told authorities that shortly after she was placed in foster care, another teenager told her she could make money by having sex with men.
This "recruiter" introduced M.D. to Earle or "E Nasty", whom she had oral sex with before meeting Zarifi. She then had sex with Zarifi 4 times, telling investigators she eventually had sex with him for free because he was "nice to her."
Earle allegedly arranged for M.D. to meet with Johns for paid sex. Investigators combed through M.D.'s cell phone, which was a gift from Zarifi and had text messages from Earle, including "dis e call me some body got money for u" as well as "some body wanna pay u to f*ck."
Another 16-year-old girl, known as "C.W.," in the same group home was also found connected with several Backpage.com escort advertisements. C.W. told detectives that the same recruiter introduced her to Earle, who told her that "Tank" now owned her, according to the affidavit.
Authorities says that Earle connected C.W. with his brother, Dean, who would eventually become her pimp, paying her $30 for every $100 sexual encounter he arranged.
The human trafficking bust also targets Jean LaCroix, a Department of Children and Families employee who is suspected of having sex with a teenage foster child he was assigned to protect, reports the Miami Herald.
Even though family members and school officials repeatedly reported abuse suspicions to the agency, the twins were tortured for years and Nubia was allegedly beaten to death by her adoptive parents.
Related
Popular in the Community