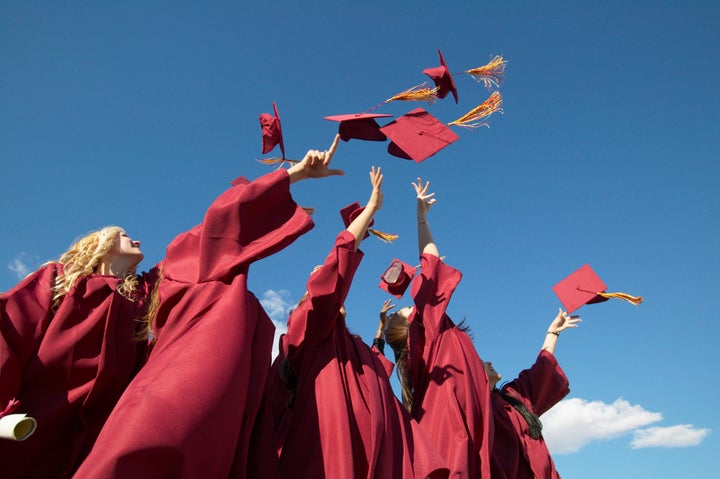 Imagine growing up in the foster care system and being moved so many times you've lost track. Was it 12? 22? 34? Then imagine being among the elite three percent who make it to college, only to realize that during school holidays like Thanksgiving and Christmas, you are homeless. Even when the dorm remains open, there is rarely enough money for food once the cafeterias close.
Last year Antoinette Rucker, 18, of Albany State University dined on popcorn the entire holiday. Jasmine Grant, 19, spent Thanksgiving alone in her Georgia State University dorm room with only a bowl of white rice to eat. This year the two young women were among 16 foster youth in college hosted for the entire Thanksgiving break by Chateau Élan Winery & Resort in Braselton, near Atlanta. "I have my own room, a big bed and a flat screen," says Rucker, a social work major. It was a first for her.
For Sabastian Mensah, 19, a biology major at Paine College in Augusta, it was his first Thanksgiving meal ever. He says he was completely at peace at Chateau Élan -- a feeling he has rarely experienced.
The event came about due to a call from Points North magazine publisher, Carl Danbury, Jr. to Henk Evers, president and CEO of Chateau Élan, who immediately agreed to partner with the Orange Duffel Bag Foundation (ODBF) for the first ever "Holidays of Hope."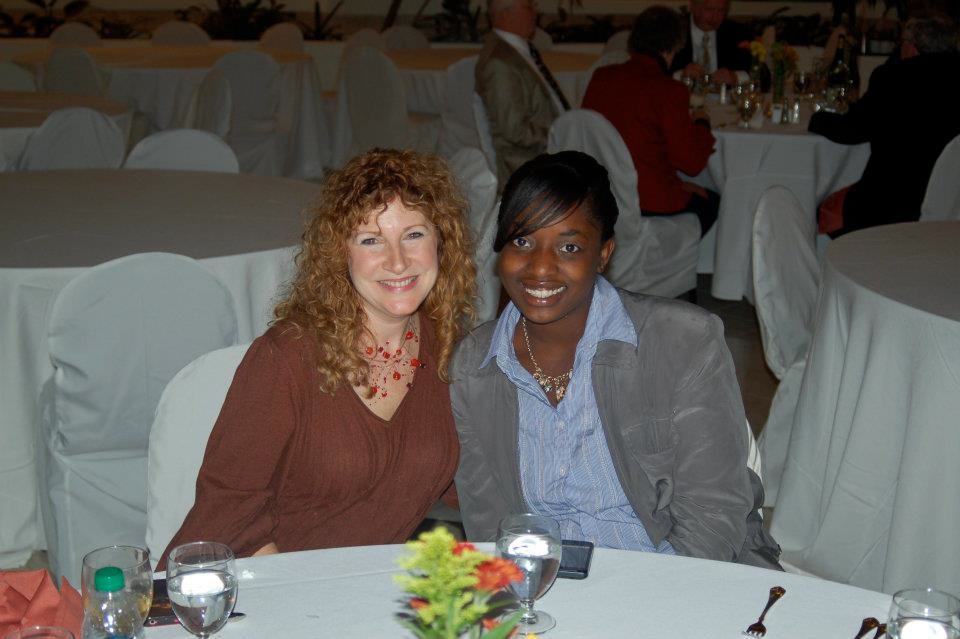 ODBF Co-Founder, Echo Garrett and Kenya Adeola enjoy Thanksgiving at Chateau Elan. Photo with permission of Carl Danbury.
Olympus Worldwide Chauffeured Services offered transportation services for the students, and Delta Airlines helped get Florida International University student Kenya Adeola, 20, who wants to be a pediatric neurosurgeon, to the event.
"When we learned about the situation these young people face, we wanted to give them a first-class experience and treat them as welcome guests," says Evers.
"Holidays of Hope" included not just a place to stay, but gourmet dining, a private demonstration by the executive chef, a Thanksgiving buffet, access to resort activities, makeovers for the girls by L'Bel Cosmetics, a concert by ODBF celebrity spokesperson Kevin Montgomery and a $100 shopping spree provided by the nearby Tanger Outlets.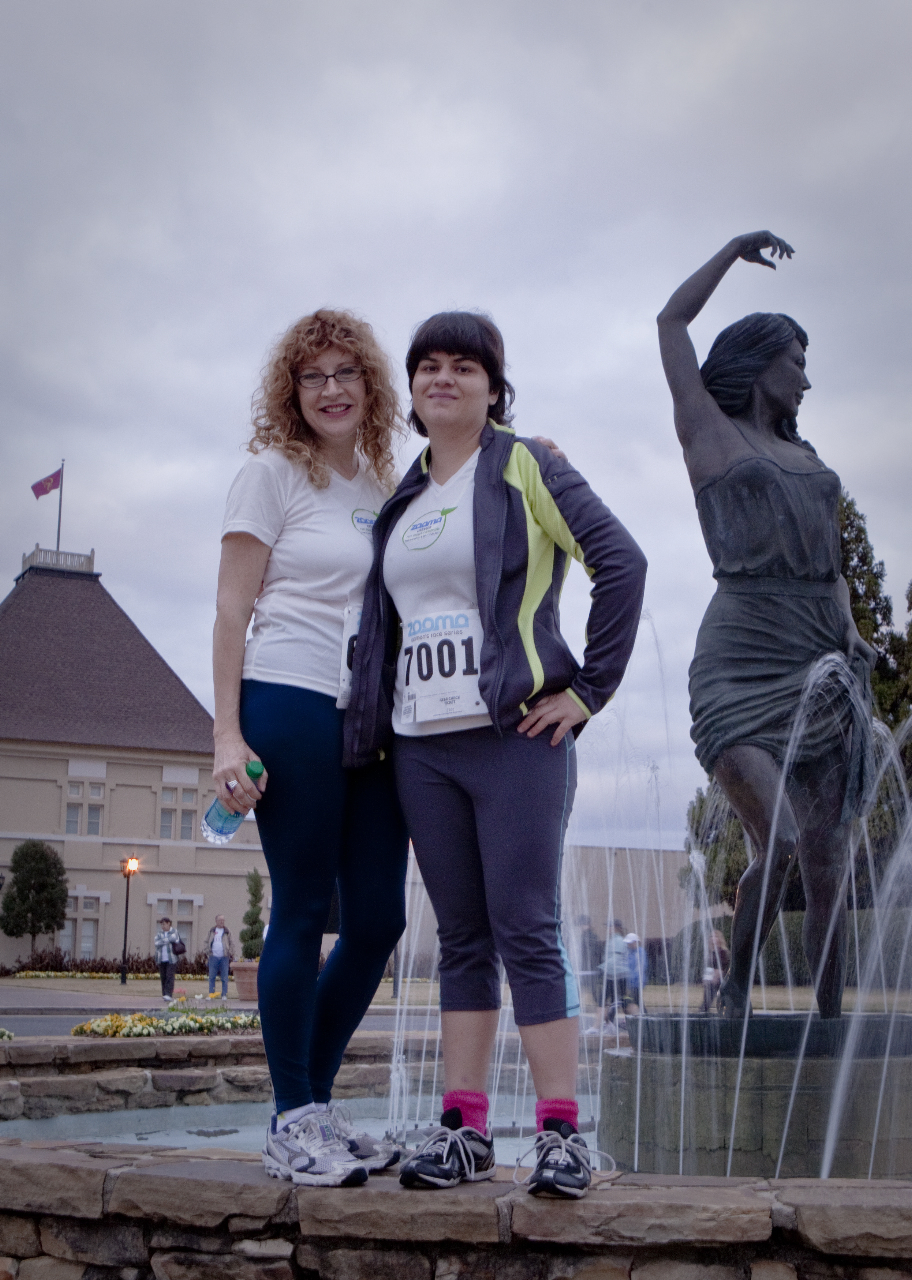 Garret and Elena Schneider team up as "mother-daughter" for Chateau Elan's Zooma Race benefiting the nonprofit. Photo with permission of Kevin Garrett.
On Saturday, several of the students either participated or volunteered for the Zooma Atlanta 5k/Half Marathon run on the property, which designated ODBF as its charity partner. ODBF President /Co-Founder Echo Garrett and Elena Schneider, 24, who spent virtually all of her childhood and teen years in foster care, participated in as "mother-daughter" team.
"The kids we serve face so many barriers, yet somehow keep fighting to achieve," says Garrett. "We hope smart business people will look at the problems these kids face once they age out of the system and partner with us to find creative solutions. Wouldn't it be wonderful if other hotels stepped up to the plate to offer similar programs for foster kids in college with no place to go for the holidays?"
"We think 'Holidays of Hope' is the first event of its kind in the U.S." says Garrett, who founded the organization with Sam Bracken, a former Georgia Tech football player who is now an executive at Franklin Covey. They turned Bracken's story of abuse and neglect during his own childhood into a multi-award winning young adult book, My Orange Duffel Bag: A Journey to Radical Change, that is currently available at www.amazon.com. The book will be re-launched in May during National Foster Care Month by Crown Archetype, a division of Random House.
The title of Bracken's book came straight from his life. An outstanding high school athlete from Las Vegas, he arrived at Georgia Tech carrying all his worldly possessions in a small orange duffel bag. He keeps the beat-up bag as a reminder of the hard times and the helping hands he received from total strangers.
Seeing the continuing need for services in 2010, Bracken and Garrett founded the ODBF, which provides life plan and goal achievement coaching, training and ongoing mentoring to at-risk youth ages 12-24. They have developed a 12-week course based on the book and Bracken's "Seven Rules for the Road," which has been introduced to approximately 1,000 students in Georgia and Utah (Bracken's home state). They hope it will spread from state to state as each graduate teaches others how to use the "rules" to overcome even the most horrific circumstances.
Though many of the students participate in Georgia's Independent Living Program to help youths age 14 to 25 transition into adulthood, there are definite gaps in an overworked system.
"I can't believe that 30 years after I graduated from Georgia Tech that the same problems I experienced still exist today for kids who have nowhere to go for the holidays," Bracken says. "I used to pray every time a break was coming up that someone would invite me home."
Tanisha Baker, 23, who grew up in Georgia's foster care system, knows all too well the difficulties kids face. The social work major is launching a food and "essentials" pantry for items like detergent and personal care items for foster care students at Savannah State University. She's not only happy to help supply needed items, but to find a support group herself. At Chateau Élan she got advice from Garrett about her fledgling nonprofit.
According to Garrett, far too few foster kids know how to seek help when it's needed. "After years of being labeled as 'legal orphans,' they are loathe to come forward, so institutions they attend are unaware of their needs," she says. "We tell them to speak up and let people know they need help. We need more safe, caring adults like Henk Evers who have the ability to make a difference in their lives to come forward. They need to know that people care."
Related
Popular in the Community