After wandering the country, publishing multiple photo books, and coining the popular hashtag #vanlife, he's proven that overhauling your life can be a beautiful adventure.
But in 2014, Huntington decided to put some roots down. Or rather, build some up. The 27-year-old gathered a group of friends and started planning a treehouse in western Washington, near the Oregon border. "I have always loved treehouses," he told Outside Magazine. "So I thought it was time to build a big-boy one."
A year later, The Cinder Cone was complete. The multi-level structure consists of two connected treehouses, a soaking tub, and a skate bowl, smack dab in the vast wilderness of the Columbia River Gorge.
"I feel like it's important to live in a place that's really inspiring to live," Hungtington told adventure site Mpora.com, "and in this day and age of the Internet you can kind of work from wherever."
Huntington still works as a social media consultant, a freelance photographer, and a blogger, but doing it all from the treehouse makes life a bit more sweet. "I could've bought a house," he told The New York Times. "But this is so much better. For me, it's realizing a childhood dream."
Huntington documented the process of building The Cinder Cone and is publishing a book of photos. On his Kickstarter for the book, he describes the project as multi-functional: "Think of it as one part instructional book, one part photo book, and one part tiny homes book," he writes.
An instruction manual, you say? Perfect, because we'd like one of our own.
Below, watch the process unfold:
All photos courtesy of Foster Huntington.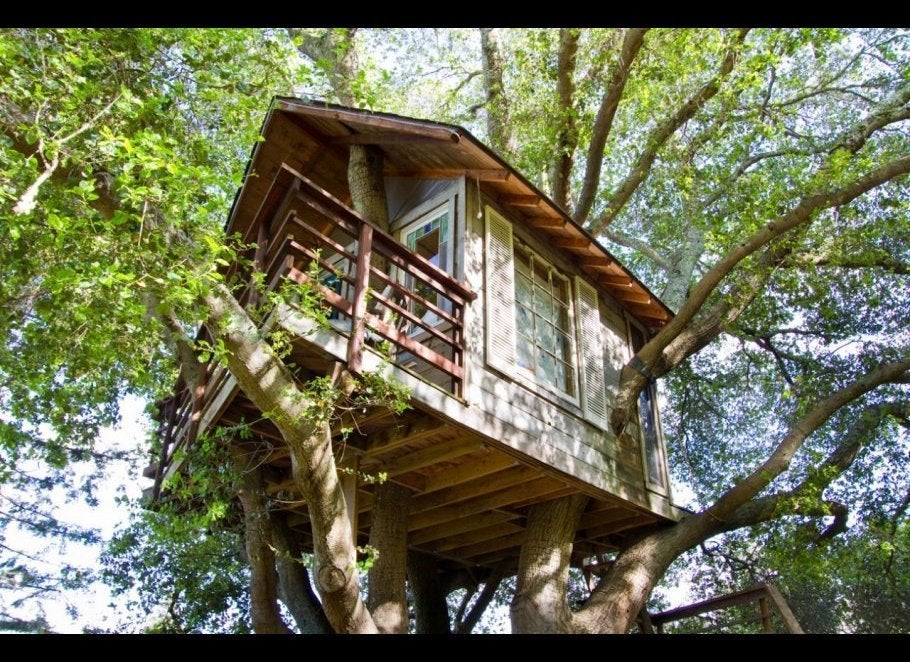 Treehouses You Can Live In