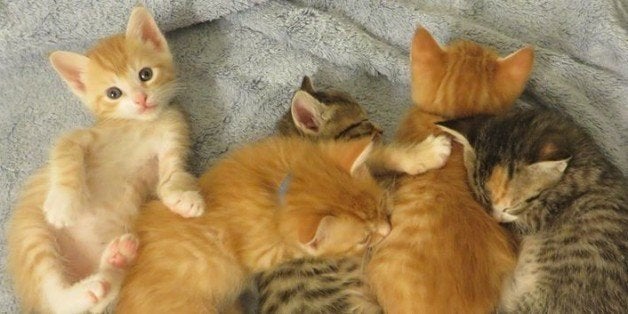 Not that long ago, Julie Dorshkind had but one cat, whose name is Butterscotch. But now?
"My 600 square foot apartment is full of cats!" she says.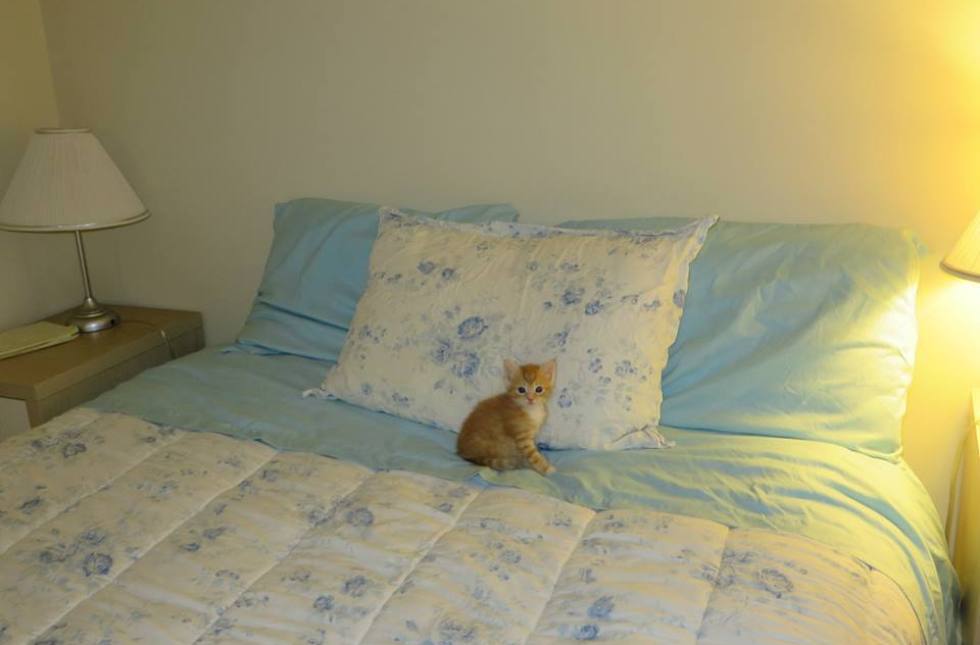 Dorshkind is a former political pollster who lives in Washington, D.C., and became inspired to take home five kittens and their mother at the end of May after spending an afternoon volunteering with a group that trains service dogs.
"I can't have a dog in my apartment, so I decided to foster kittens instead. It's a great way to spend time with cute animals without the long term commitment," she says. "However, it is a lot of work!"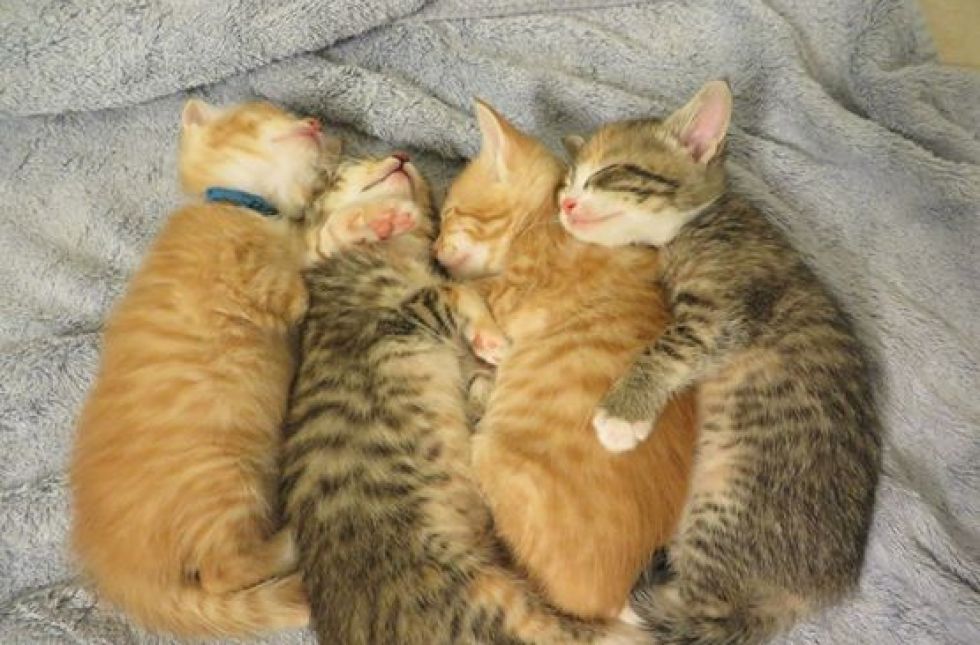 There is the matter of cleaning up all the poop, for example, which somehow ends up in "all sorts of weird places like the bathroom sink -- that was the mama cat on her first day -- in their food dish, gross, and in the kitchen," says Dorshkind. The kittens also eat a lot more than she was expecting. More, even, than she continues to expect, so "I keep going to the pet store, buying what I think will be enough, and then having to return to the pet store just a few days later."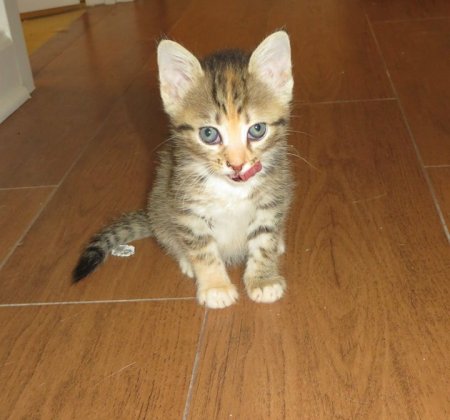 The little kittens were given "silly" names starting with "K" by the shelter: Kuddles is the mom, then Kelli, Kisses, Kismet, Karma and Kaley. They'll be ready for adoption from the Washington Humane Society in a couple of weeks, once their weight reaches two pounds. That's right around when Dorshkind is also leaving Washington to start a new job in San Francisco.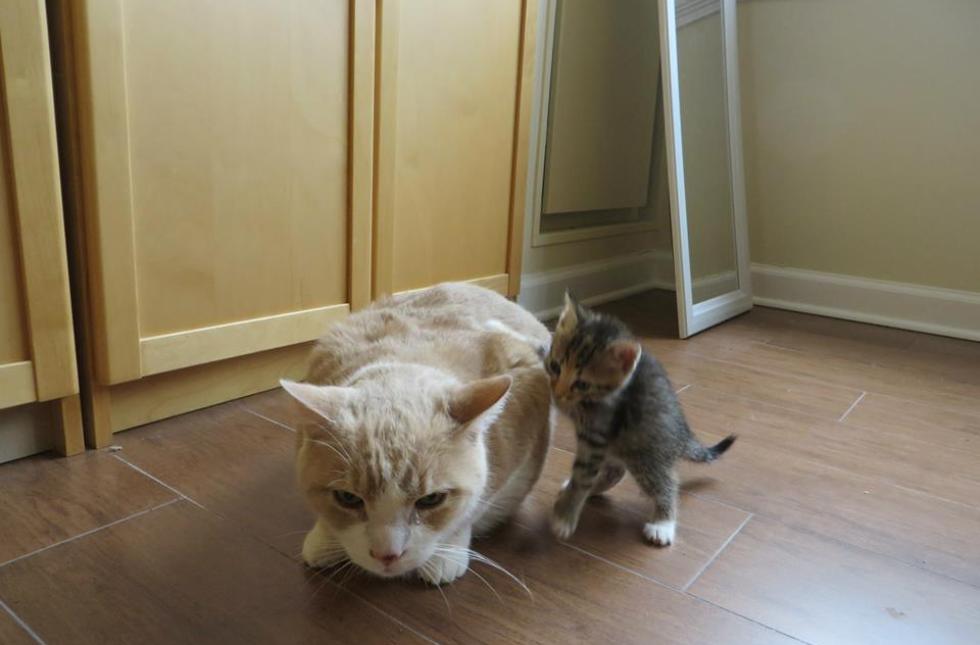 Exciting changes! But while Butterscotch may look forward to once again enjoying the quiet life of a solo feline, it won't be so easy for Dorshkind to let this mess of ravenous fluffballs go.
"I have found them sleeping everywhere. In the trash can, in the litter box, eww, and on top of stuffed animals, adorable," she says. "They are angels when they sleep. I love it when they sleep on my bed or on my lap. It doesn't get much better than that!"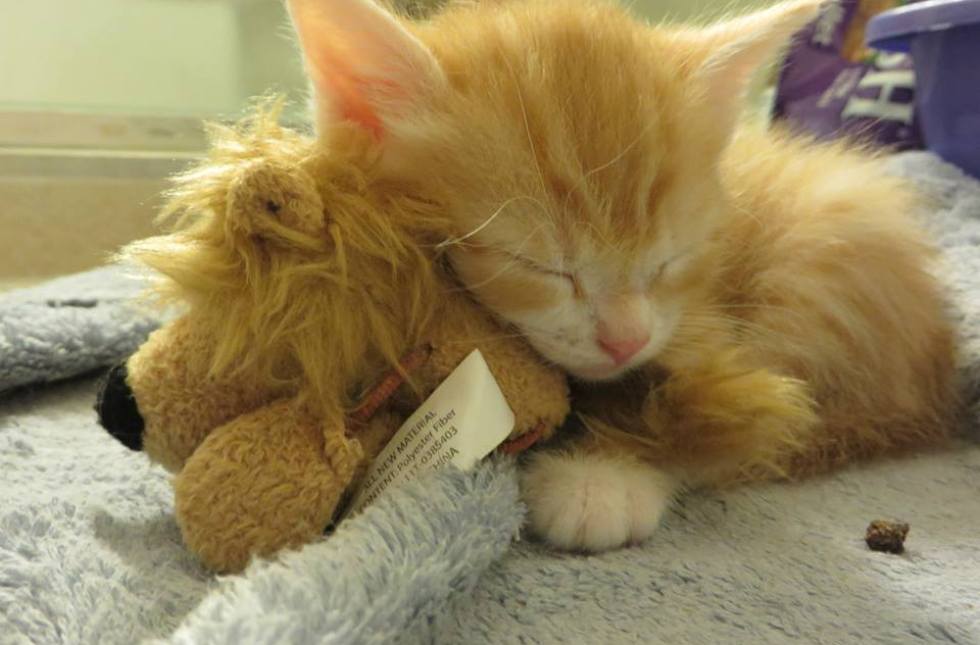 It's kitten season, and your local shelter is likely also looking for foster (and forever) homes for its cats. Fostering and adopting will free up room in the shelter, which will mean more animals' lives can be saved. To encourage this along, lots of rescue groups are running cat and kitten adoption specials. The time is now for meow!
Do you foster an especially adorable cat? Have another animal story to share? Get in touch at arin.greenwood@huffingtonpost.com
Calling all HuffPost superfans!
Sign up for membership to become a founding member and help shape HuffPost's next chapter
BEFORE YOU GO
PHOTO GALLERY
Adopt These Special Needs Animals!