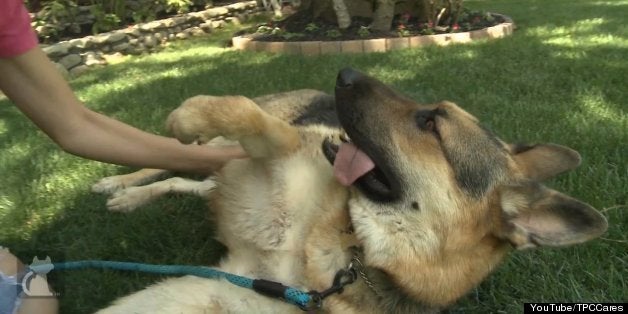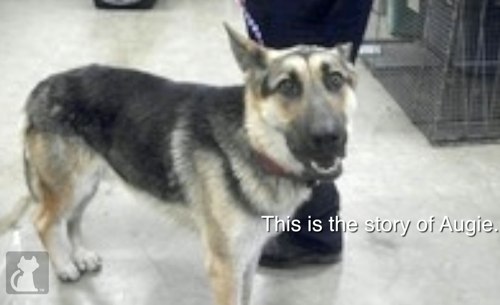 Who knows how Augie got there, but there he was. Found wandering through an orchard with a broken leg, and no identification. How had he become separated from his home? When had he been hit by the car that broke his leg? How long had he been wandering around in this pain? Through no fault of his own, this gentle lover of a dog had found himself suffering alone and scavenging to survive.
It is believed that Augie did have a home at some point, but for one reason or another he ended up as a stray. He was a country dog, and country dogs learn to be very social since they tend to rely on good samaritans for food. But while there are kind people in the world, there is also another type of person.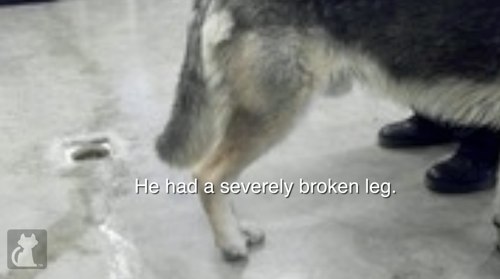 The kind of person who would hit a dog with a car, and not stop to call someone or help in some way. Augie's back leg was broken and badly fractured and never cared for. We will never know how long he spent limping around in pain, before he was finally found by someone who cared enough to get him the help he needed.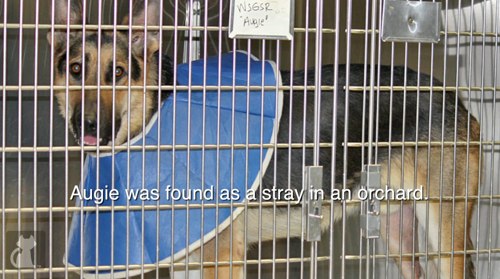 Some caring police officers found Augie and took him to the local shelter where medical professionals finally examined him. It was determined that repairing his leg would be too costly for the understaffed and underfunded shelter to afford. It was advised to humanely euthanize him.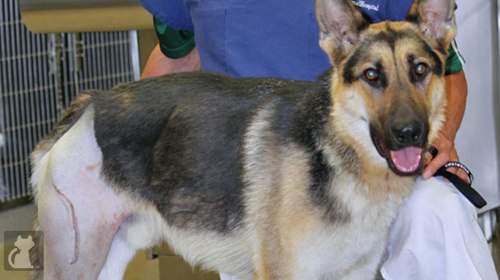 That day a man named Augie who just happened to be an Animal Control Unit Supervisor ignored that advice to put Augie to sleep, and instead called Westside German Shepherd Rescue.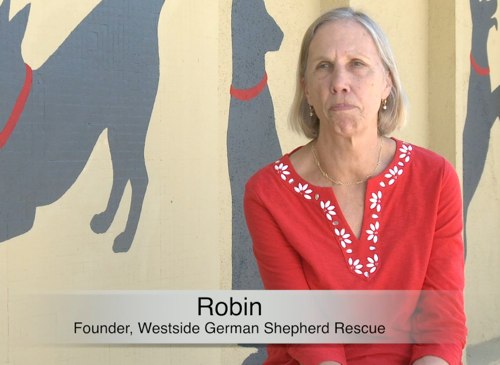 Robin Jampol of Westside took the call and pulled Augie from the shelter. Since Augie had saved this dog's life, the stray was named after him. Within days, Augie (the dog) was getting the surgery that could finally end his suffering, and help him to live an active life.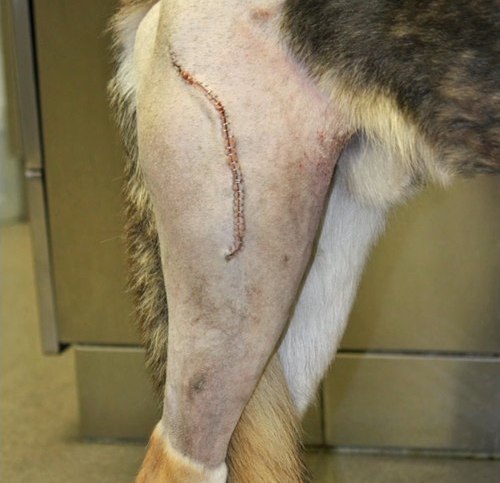 His recovery was nothing short of a miracle. The doctors put in metals pins and bits of cadaver bones in hopes that Augie's bones would heal itself. Not only did Augie heal, but he finally had the chance to thrive. As soon as Augie got back to the rescue, he was walking. His disposition, always courteous and kind, had become puppyish, playful and grateful.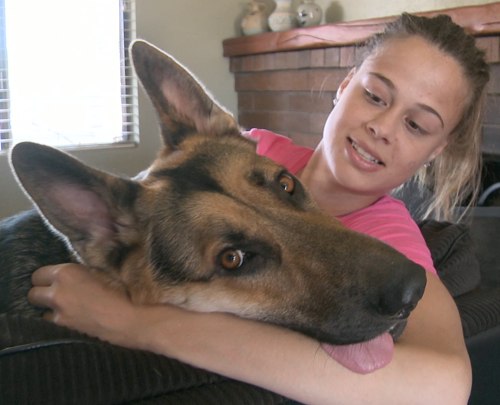 Within four weeks, Augie caught the eye of a young woman named Kayla and her mother. Kayla held Augie's leash and took him for a walk and knew that he belonged with her. She brought him home and cared for him for the next few months while he healed.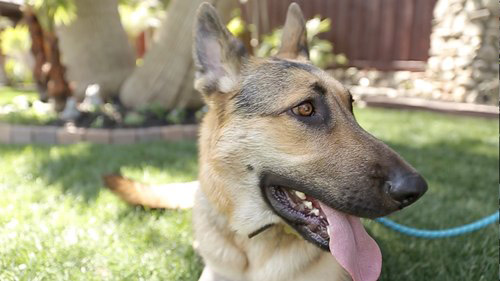 The doctor had ordered Augie to be off his feet most of the time. Possibly for the first time in his life, Augie had someone who tended to him twenty-four hours a day, allowing him to be a couch potato, loving him and nursing him back to health.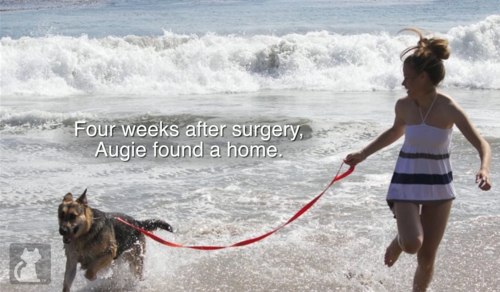 Today, Augie's name is Riley, and he is in training to become a therapy dog.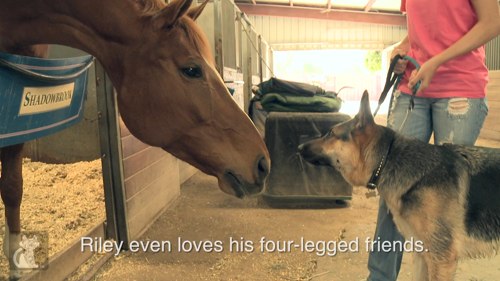 He is learning to help others, just as some people in his life went out of their way to help him.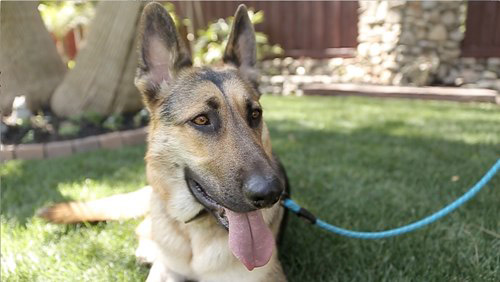 In addition, Riley's new mom Kayla devotes her spare time to volunteering at the Westside German Shepherd Rescue. Nothing gives her more satisfaction than helping to find new homes for dogs just like Riley.
Do you have a Tail of Hope? We'd love to hear it! Visit us at thepetcollective.tv and tell us your story!
Connect with The Pet Collective:
REAL LIFE. REAL NEWS. REAL VOICES.
Help us tell more of the stories that matter from voices that too often remain unheard.