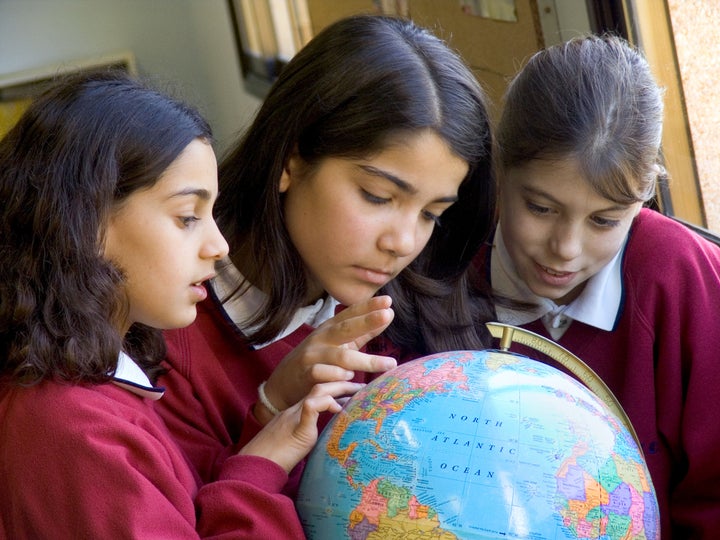 Presidents' Day in the United States is an interesting holiday. For some of us, it is a day off work when we can get exceptional "deals" on cars, mattresses and furniture -- or at least that is what television advertising seems to highlight. For others, it is a chance to reflect on how lucky our country was to have extraordinary historic leaders like George Washington and Abraham Lincoln. And, for others yet, it is a time to step back and think about the qualities of leadership we most admire.
For those of us at CEDPA, it is a time to think about women leaders, whether the incredible women who attend our leadership and management workshops or the equally incredible women with whom we work at the community level around the world. All of these women - whether in Papua New Guinea, Argentina, Saudi Arabia, Nigeria or elsewhere -- inspire us each day.
I am also reminded this President's Day of a commentary I wrote three years ago. That piece on "founding sisters" spoke about the need to build more women leaders and suggested some steps to take. They included strengthened and increased women's leadership training, the building of coalitions and networks for advocacy and for action, the mobilization of women voters, the election of more women candidates and the opportunity for women to come together as advocates for public accountability and transparency.
During these past three years, I have seen our world make progress on some of these steps. I have seen it in the participants in CEDPA's workshops. Certainly seeing Turiza Tandago of CEDPA's Global Women in Management 54 class speak so eloquently at a large public gathering about the challenges she has overcome in her life gave me hope for the future. I have been equally inspired by other women, working on CEDPA programs to mobilize communities -- for example those in northern Nigeria working to ensure that women have access to the family planning services they so desperately want.
We have also seen ups and downs for women's political participation. All of us were initially encouraged by the visibility of women in the early stages of change in the "Arab Spring." But, we now see that their early presence as nascent "founding sisters" has not translated into formal leadership roles. This was most evident when only a small handful of women were elected to Egypt's new Parliament.
It appears that women's voices are still not fully heard within the halls of political power. Given that reality, are there other ways we can support the voices of women? We at CEDPA are trying to do our part. We are currently working with the Health Policy Project and the International Planned Parenthood Federation-Africa Region to put on a policy event on February 22 in Nairobi to amplify African women's voices in order to improve family planning and reproductive health policies across the region.
But for this President's Day and the upcoming year, I am looking to one specific international effort that will provide important opportunities for women: that is, the involvement of global civil society in defining the agenda for ICPD Beyond 2014.
This opportunity, of course, includes a bit of irony as the initial Programme of Action for the International Conference on Population and Development was defined and agreed upon in Cairo, Egypt in September 1994. As the world prepares for a new United Nations General Assembly Special Session (UNGASS) in September 2014 to look at ICPD Beyond 2014, we must all ensure that the voices of women in Cairo, throughout Egypt and the rest of the world are heard. Their voices -- along with those of youth and marginalized communities -- must define the ICPD Beyond 2014 agenda.
Over the coming year, we at CEDPA will try to highlight the opportunities for women - and civil society more generally - to engage in the process. We especially want to see women in the forefront of the dialogue. We want to see them using their advocacy skills and building their own capacity to rise further as leaders within their communities and nations. Ultimately, we see them translating these skills into political participation and to becoming the "founding sisters" that future generations will read about in their history books.
So, even if you're out buying furniture or a car this weekend, please keep in mind the importance of women's leadership -- and building a new generation of "founding sisters."
See ways you can get involved at CEDPA.
Related
Popular in the Community