Four California residents are suspected of plotting to wage "violent jihad," by joining forces with al Qaeda and the Taliban in Afghanistan.
Federal authorities allege the men -- two U.S. citizens and two legal permanent residents -- planned to attack American military staff and bases overseas.
News of the arrest became public on Monday, when three of the suspects appeared in U.S. District Court in Riverside, Calif. The trio were charged with plotting to provide material support to terrorists, KTLA reported.
The defendents named in the criminal complaint are:
Sohiel Omar Kabir, 34, who was born in Afghanistan. He is a naturalized U.S. citizen and previously lived in Pomona, Calif.
Ralph Deleon, 23, who was born in the Philippines. He is a legal permanent resident and lives in Ontario, Calif.
Miguel Alejandro Santana Vidriales (referred to in the complaint as Santana), 21, who was born in Mexico. He is a legal permanent resident and lives in Upland, Calif. His application for U.S. citizenship is pending.
Arifeen David Gojali, 21, who lives in Riverside, Calif., and is a U.S. citizen.
Federal authorities allege that in 2010, Kabir introduced Deleon and Santana to the violent teachings of American cleric Anwar Al-Awlaqi, a now-deceased radical Islamic imam and leader in the al Qaeda chapter in Yemen.
The complaint then states that Kabir left the U.S. in December 2011 and ended up in Afghanistan in July 2012. Throughout that period, Kabir allegedly guided Deleon and Santana on how to meet him in Afghanistan to join up with the Taliban and al Qaeda. Court documents state that Kabir allegedly told Deleon and Santana that they would train with "the students" (Taliban) and "the professors" (al Qaeda).
Deleon and Santana then revealed their plans to someone who turned out to be a confidential informant for the FBI.
From the FBI's statement:
In one discussion with the FBI confidential source, Santana and Deleon discussed their preferred roles in carrying out attacks. For example, Santana stated that he had experience with firearms and that he wanted to become a sniper. Deleon stated he wanted to be on the front lines with a second choice of explosives. Both men also indicated they were willing to kill an enemy.
In September 2012, Santana and Deleon recruited Gojali to join them in Afghanistan. The trio allegedly raised funds for their trip and thought up elaborate cover stories and code words to use while abroad.
Santana, Deleon and Gojali reportedly got as far as booking flights and securing required travel documentation, according to the criminal complaint. While they waited to join Kabir in Afghanistan, they also allegedly practiced shooting at firearm and paintball facilities in Southern California.
Members of the Joint Terrorism Task Force apprehended Santana, Deleon and Gojali last Friday without incident. Kabir was arrested in Afghanistan and is currently in custody. If convicted, all four could face a maximum of 15 years in federal prison.
Related
Before You Go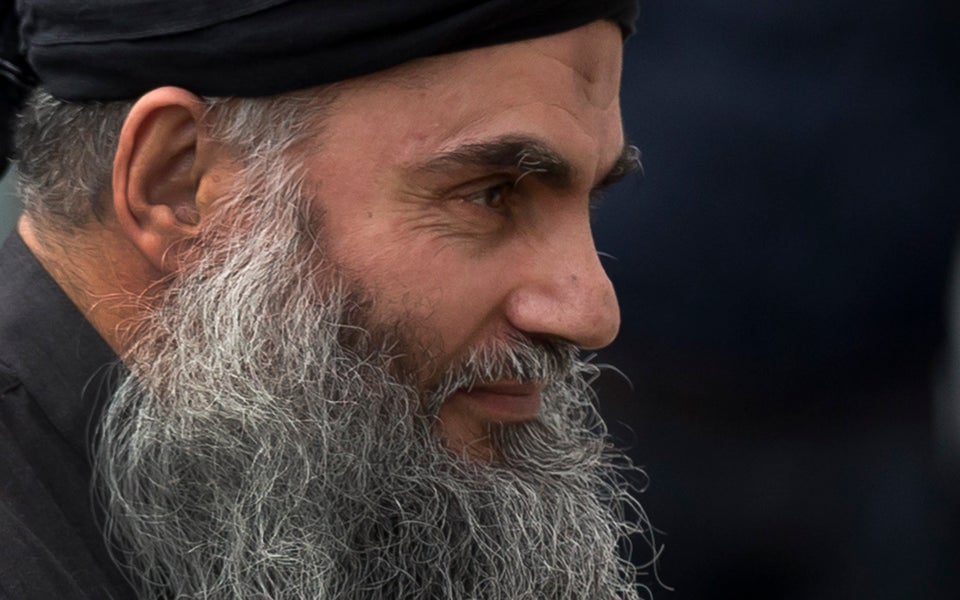 Radical Cleric Walks Free From Jail
Popular in the Community