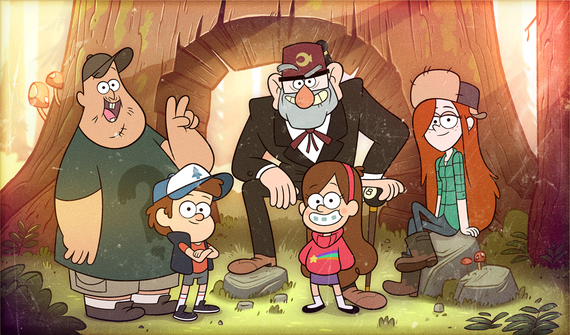 If you are a parent or professional in the autism community, you know that resources are popping up regularly for early learners and school age children. This is not to say there aren't still challenges in accessing quality services. However, if a family has access to private insurance and lives within 10 miles of a provider, then they will likely be able to access care for a child between the ages of 2 and 12.
However, when children become adolescents, they pose new challenges for parents and providers. Providers must develop unique tools for difficult - and sometimes awkward - behavior.
If you live in the Greater Chicago Area, we have found a few resources for your teenager in Summer of 2016. Below are four Chicagolad summer programs for teens on the Autism spectrum.
Keshet & Camp Chi

While Camp Chi may be a typical overnight camp located in the Wisconsin Dells, their partnership with Keshet is far from typical This unique relationship allows for teenagers on the autism spectrum to attend overnight camp with the assistance of a Keshet trained aid. Teens can participate in camp activities, share meals and sleep in cabins with typically developing peer. They have an opportunity to develop strong peer-to-peer relationships while knowing that there is still the comfort of one-on-one support.
What I love about this program is that teens are not confined to a standard set session time (e.g. 4 weeks or 2 months). Instead they can choose from a variety of options including a four day introduction to camp! What a perfect option for someone who wants to test the waters.
Summer Goals for Teens by Autism Family Center

I may be a bit bias because this particular program comes to you from my organization. None the less, it is extremely exciting to include a unique camp like this on the list.
Which Superhero is Strongest? What is the best way to build a robot?
AFC's Summer 2016 Teen Program focuses on the development of practical skills through community outings and the ongoing research of fun topics - such as which superhero is the strongest or the best way to build a robot. Campers work with each other to complete research tasks, teach each other what they have learned, and in-turn learn from each other. The camp - which runs for two sessions in June and July, Monday through Friday, from 10-4 - will end with a presentation for parents and friends to see the hard work put in over the summer.
Trained camp counselors use an Applied Behavior Analysis approach to meet daily goals. Additionally, community outings are utilized to teach how to be successful by practicing skills like ordering at a restaurant, shopping at stores, visiting museums, using the post office, and having fun with peers! All fun summer program activities take place at AFC's Winnetka location and in the community surrounding the center.
Camp-N-Play by Lekotek

Ok this one is for school age kids (not teens) but Lekotek is truly an amazing program so I had to include their summer program. This five day all-inclusive, nature-inspired program is geared toward school age children (ages 3-8 years old). Children with special needs or disabilities are invited to discover the sights, smells, and fun at the Garden. Not only are kids with special needs welcome, but parents and siblings are welcome to join in on any camp ctivities that foster social interactions, motor skills, and outdoor education.
As they say at Camp-N-Play, "Plant the seeds that will grow in your backyard and in your child's development!"
Summer and Lindamood-Bell
If you haven't heard of Lindamood-Bell already, please check out what they have to offer. Lindamood believes that any child and adult can learn to read and comprehend. The staff and Lindamood identify strengths and weaknesses that affect school performance in reading, comprehension, and math. Then they work individually to better prepare kids and teens to return to school.
Though Lindamood-Bell operates year round, summer provides a unique opportunity due to a high volume of students. Because of this they are able to open Seasonal learning clinics in Schaumburg and Milwaukee on top of their year round Deerfield location! Summers allow Lindamood to support more teens around the Chicagoland area to prepare for the upcoming school year.