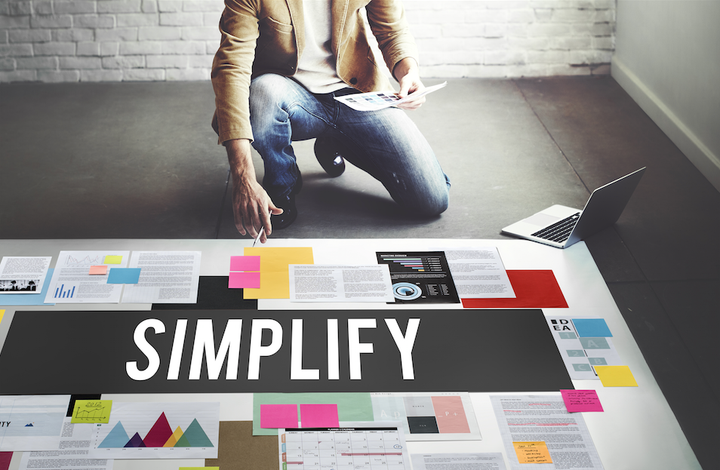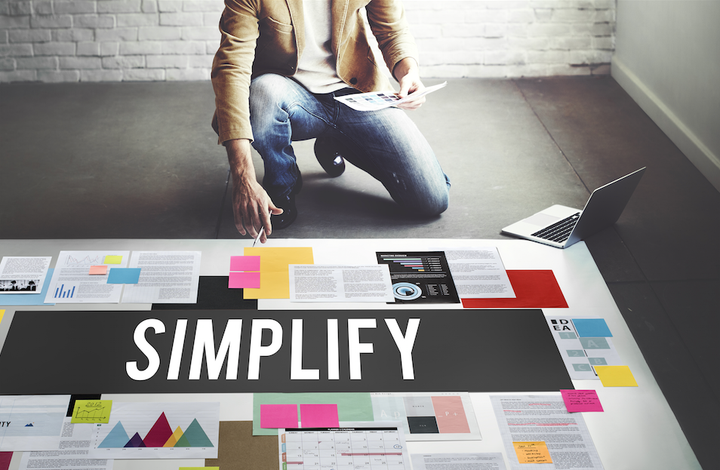 Making things more difficult than they have to be isn't a sustainable way to approach running a business, yet many entrepreneurs fall into that trap.
Simplifying your business can directly lead to a more simplified life overall. A life with less stress and worry—a life with more enjoyment. But how do you cut complexity and still accomplish all that you need to so your business can thrive?
Here are four things you can do to streamline your business and reap the rewards of simplicity:
Review your processes, procedures, and systems, and assess what's necessary or not. As a serial entrepreneur, I'm no stranger to how business administration and operations can become inefficient and overwhelming if not evaluated regularly. I've experienced being bogged down by tasks that took more time than they should have and processes that no longer had purpose. Trust me, you can't succeed if that continues for very long! Carefully and objectively, review the administrative and operational activities in your business. Identify where two steps might effectively be rolled into one and where there might be excessive levels of approvals (if not mandated by industry or legal requirements) causing bottlenecks in productivity. If a step in the protocol is taking time but isn't adding value, consider removing it from your M.O.
Start using a social media tool that enables you to update all your accounts and view activity in one central place. Most business owners struggle with keeping their online presence up to date. Not surprising, right? When you have accounts on multiple social media platforms, it can take a lot of time to figure out what to post and then to actually post it. But with a variety of free and reasonably priced social media engagement tools available, you really have no excuse for not streamlining your online marketing efforts. I encourage you to look at the features and functions of tools like Buffer, Hootsuite, BundlePost, Sendible, and others out there. With the capability to more easily find good content to share, schedule posts in advance, track engagement, and view activity by the people and businesses that you follow, you can save hours every week—and that adds up.
Evaluate the products and services you're offering and consider removing those that are underperforming. Take care not to keep a product or service around just because you've always offered it. While it may hold nostalgic value for you and your team, if it's not generating an acceptable profit or serving as a necessary loss leader to a far more profitable product or service, it is likely time to cut it loose. Review your products and services carefully to identify those that require more cost and/or effort than is worth the return you're getting on them.
Outsource tasks and responsibilities that you don't have time for or that would be better done by someone with specialized expertise. Sometimes the best person to handle a task is someone outside of your company. For example, if your attention to detail and timeliness in financial record keeping leaves room for improvement, you can save yourself a lot of headaches and misadventures by outsourcing your bookkeeping efforts. And if you find it requires five or six hours of your time to write a blog post, you'd be wise to consider hiring a freelance writer who can turn a post around in less than two hours. Ultimately, time is—and mistakes cost—money. So if you're spending far more time on a task or find yourself re-doing work because you or your staff doesn't have the knowledge or skills to do it right the first time, outsourcing certain responsibilities may be the right move for your business.
Keep It Simple, Savvy Entrepreneur!
That's my take on the KISS (Keep It Simple, Stupid) principle. Simplifying your business is one of the most intelligent actions you can take, so cut out the unnecessary, find tools to boost efficiency, and get outside help when you need it. Simple is smart—especially when it allows you more time to enjoy the fruits of your labor.