A father and four of his five children were found stabbed to death in a Georgia home on Thursday morning, prompting police to detain the mother as a suspect, authorities said.
Officers discovered the tragedy at a Loganville home, about 30 miles outside of Atlanta, after an unidentified woman called 911 just before 5 a.m., the Gwinnett County Police Department said in a release.
The fifth child managed to survive the stabbing and was taken to a hospital with serious injuries, police said. The child's current condition, as of 10:30 a.m., was not released.
Police did not immediately identify the woman taken into custody but they described her as being the wife of the man and mother of the five children. All five children were under the age of 10 and the father was in his mid-30s, according to authorities.
"She hasn't given us a motivation for why she has committed this crime," Gwinnett County Public Information Officer Cpl. Michele Pihera told reporters at the scene, adding that the woman has been detained for questioning in the case and that criminal charges are pending. "This is a horrendous crime. This is something that we never expected, as a community."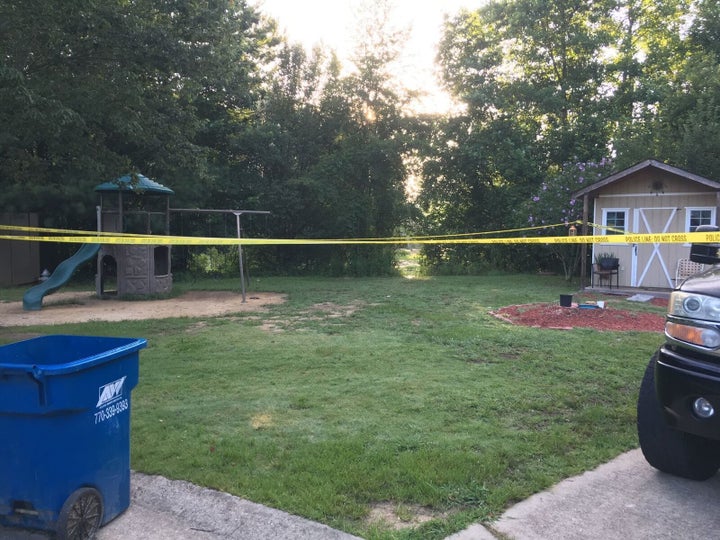 Police said the woman and victims all resided together at the home as a family.
A neighbor of the family, speaking to local station WSBTV, said the family recently moved to Georgia from Illinois and that the mother had been depressed about the recent death of her own father.
The police department, in a statement, said they are "hoping and praying" for the surviving child's recovery.
"What prompts a person to take the life of such innocent children and her spouse is something we may never understand. This is a horrendous crime not only for the victims but for the extended family, neighborhood and community. We are hoping and praying that the remaining victim survives his/her injuries and makes a full recovery," the statement read.
BEFORE YOU GO