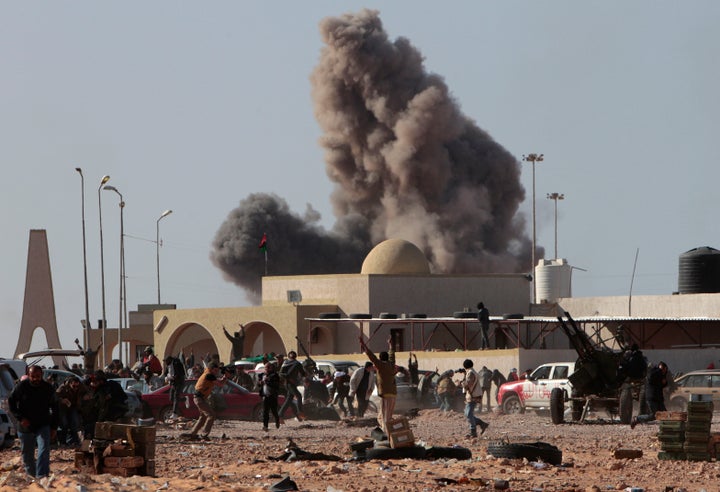 The New York Times reported Wednesday that four of its journalists are missing in Libya.
According to the paper, the journalists were last in contact with their editors on Tuesday. The Times said it received reports that it could not confirm suggesting that the journalists were taken by Libyan government forces in the city of Ajdabiya.
The journalists are: Anthony Shadid, a Pulitzer Prize winner and the paper's Beirut bureau chief; Stephen Farrell; and two of the paper's top photographers, Tyler Hicks and Lynsey Addario.
"Their families and their colleagues at The Times are anxiously seeking information about their situation, and praying that they are safe," editor Bill Keller said. He also said that the paper has talked to the Libyan government, which says it is trying to locate the journalists.
The fighting in Libya has gravely affected the journalists covering the story. BBC journalists have been arrested and tortured, an Al Jazeera cameraman has been killed, and a journalist for The Guardian went missing. (He was eventually found.) This comes after journalists were directly targeted by former President Hosni Mubrarak's government during the Egyptian revolution.
Related
Popular in the Community