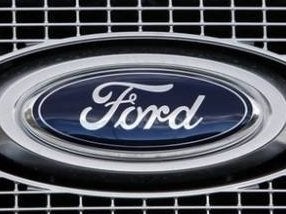 If you could look inside the inner sanctum at Ford, what would you expect to see? Anxiety? Panic? Despair?
The economy, after all, is getting worse not better. Monthly car sales in the U.S. have continued to drop precipitously. Ford has lost market share during the past year and reported $5.9 billion of losses in the last quarter of 2009.
But if you spend a day with CEO Alan Mulally and his top executives, as I did recently, what you discover is a group of people who are laser-focused, hopeful, proud and incredibly passionate about the mission they're on - even without retention bonuses or long term incentive plans.
Here are the four reasons I believe Ford is modeling how companies of the future ought to operate:
1. Creating value by valuing people. Alan Mulally is fiercely realistic about the steep challenge Ford faces, but he's infectiously upbeat about their ability to meet it and he makes the people around him feel good, including about themselves. He truly understands that only positive emotions fuel sustainable high performance and that the more valued people feel, the more they're freed and inspired to create more value.
2. Transparency rules. My colleague Annie Perrin and I began our day at Ford at 8:00 a.m. by attending Ford's weekly Business Plan Review, which includes all of its senior executives around the world. Outsiders are regularly invited to observe the meeting. Every executive reports in on any new information that might influence Ford's overall revenue projections, or any other part of its plan. Mulally operates on the assumption that the truth will set you free, even when it hurts.
3. Personal responsibility. The day we were there, one Ford executive described a significant shortfall on a particular projection. It was the sort of acknowledgement that might have prompted high drama in many boardrooms. In this case, the executive simply went on to list the ways he intended to address the shortfall over the coming days, and invited other suggestions. No energy was wasted in wringing hands or avoiding responsibility or assigning blame. The focus was entirely on solutions.
4. A mission worth believing in. Mulally believes that "to serve is to live" and he has rallied the notoriously factionalized and siloed Ford's around a shared mission that is simple and compelling: make Ford the leader in quality, safety and fuel efficiency.
Public opinion may not have caught up yet, but the company has made significant progress on each of those fronts. Consumer Reports last month recommended 70 per cent of Ford's vehicles, for example, vs. 17 per cent of GM's and none of Chrysler's. Ford's cars have significantly improved in reliability and the company has an aggressive commitment not just to hybrids, but also to plug-in electric cars and to equaling or exceeding its competitors in fuel efficiency in all classes.
In the midst of a perfect storm, Mulally has created a culture in which his team is working together closely to create a new kind of company. When the economic clouds finally do part, these executives have a shared conviction that they'll emerge, along with Toyota and Volkswagen, as one of the three truly global automobile companies.
I'm not about to bet against them. I haven't owned an American car in 20 years, but after a day hanging around Mulally and his team, I'm intending to buy a high-mileage electric Ford as my next one.
Related
Popular in the Community