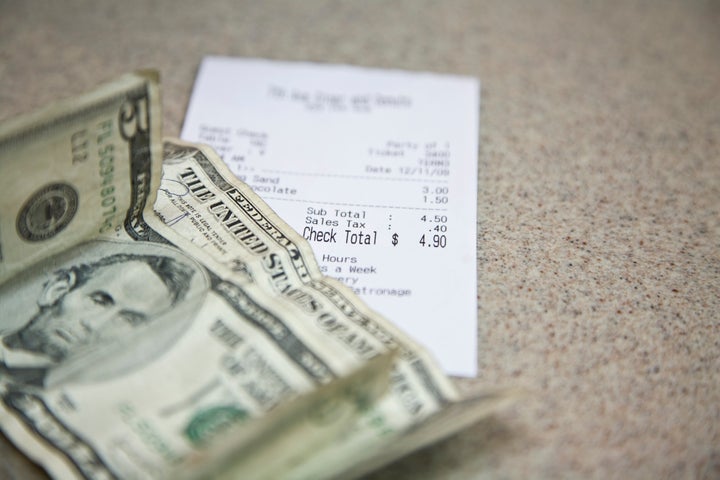 Voters in Arizona, Colorado, Maine and Washington state will head to the polls next week to determine whether they should hike their state minimum wages to at least $12.
In the case of Arizona and Washington, voters will also decide whether to guarantee paid sick days for workers.
So continues a recent trend of Election Day ballot initiatives on the minimum wage and paid leave. Backers of such measures have been using them as an end-run around state legislatures, many of which are controlled by Republicans and hostile to mandates on businesses.
Ballot initiatives "can bypass broken politics," Jonathan Schleifer, executive director of The Fairness Project, a labor-backed campaign that's pushing the proposals, said on a call with reporters Wednesday. "[Voters] are tired of waiting and they are taking matters into their own hands through direct democracy."
Schleifer said the four ballot measures could affect more than 2 million low-wage workers if they all pass.
The most aggressive of the four measures is Washington's, which would bring the state minimum wage up to $13.50 by 2020 and also require that businesses provide workers with paid sick leave. Washington currently has one of the highest state wage floors in the country, at $9.47.
The measures in Arizona, Colorado and Maine would all lead to a $12 minimum wage by 2020.
The federal minimum wage is $7.25 per hour and hasn't been increased since 2009, after the last of a series of increases signed by President George W. Bush. The federal minimum wage prevails in any state that doesn't mandate a higher one. At this point, a majority of states have already gone above the federal level, including the four states considering ballot measures next week. (Maine is the lowest among them right now, at $7.50.)
The Republican-controlled Congress has not taken up minimum wage legislation since President Barack Obama took office. So labor unions and advocates for low-wage workers have taken their fight to the local ballot box, knowing that voters in general tend to support minimum wage hikes. Liberal cities have been even more aggressive than states, with some approving wage floors as high as $15 per hour.
The fights have typically pitted unions and their allies against business trade groups, with out-of-state money coming in on both sides. But due to the popularity of the minimum wage ― in many polls, around two-thirds of respondents support raising it ― progressives have made in-roads even in more conservative areas. During the 2014 midterm elections, voters in four red states approved minimum wage hikes.
In Arizona, which has been solidly red for years, a group called Arizona Healthy Families has been airing ads in English and Spanish in support of the measure there, known as Proposition 206. The group is funded in part by The Fairness Project, which, in turn, has received much of its funding from the Service Employees International Union. That's the same union that's coordinated the Fight for $15, which has led worker strikes over low wages across the country.
Bill Scheel, the campaign manager for Arizona Healthy Families, said he feels very good about the measure's odds. A recent poll from The Arizona Republic, Morrison and Cronkite News showed the "yes" vote with a comfortable lead, 58 percent to 32 percent. Donald Trump's weaknesses as a presidential nominee have put Arizona in play for Democrats for the first time in 20 years, and Scheel said he hasn't seen much of a coordinated pushback against the minimum wage measure from the right.
"You've got a lot of disarray on the Republican side, and that's prevented Republicans from having a coherent message [against] Proposition 206," he said. "The Republican establishment hasn't really fought significantly on [this]."
In Colorado, a September poll showed the minimum wage measure there faring well, with 55 percent of those polled saying they supported it, versus 42 percent saying they opposed it. Early voting in the state also bodes well for the measure's backers. Democrats, who support minimum wage hikes the most, have been outpacing Republicans in early ballots so far.
"We feel that puts us in a really strong position," said Patty Kupfer, the campaign manager for Colorado Families for a Fair Wage. "But we're definitely not taking anything for granted."
Before You Go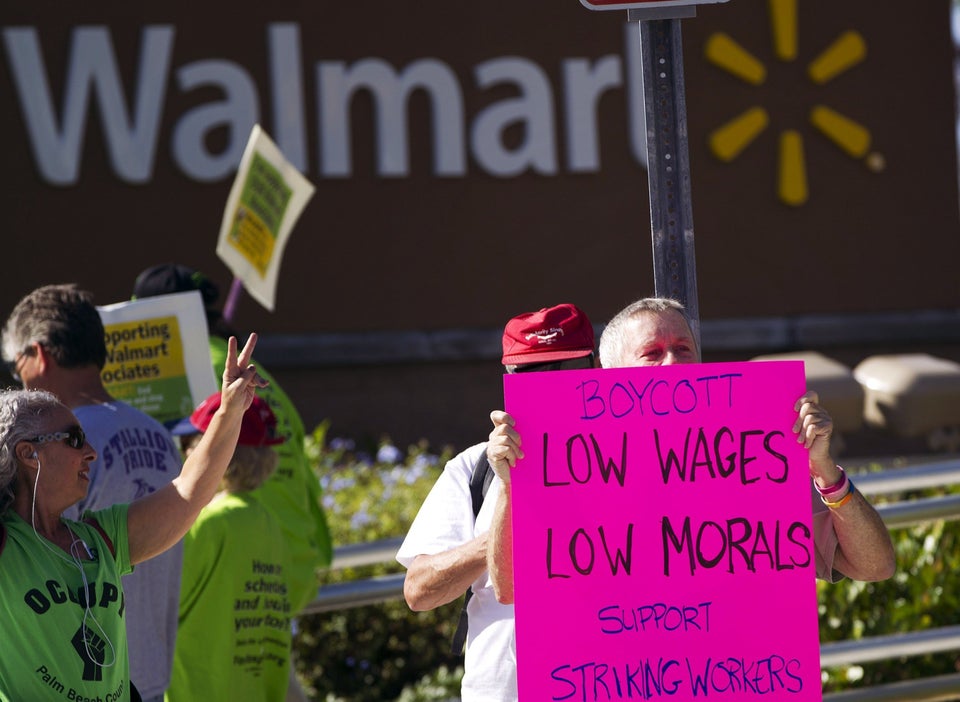 What Minimum Wage Haters Won't Admit
Popular in the Community