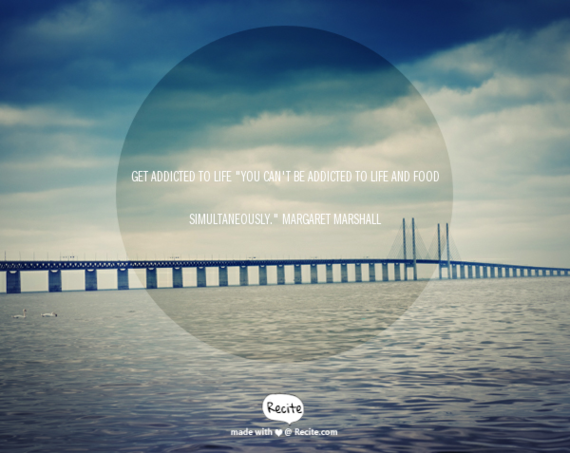 How many diet plans have you followed? Every diet plan has a balance, but often people take what they like from a plan and ignore the rest. This destroys the balance but it causes people to feel like a failure.
Diet plans won't work if you cannot follow the balance. Sometimes the plans are just not sustainable, but you keep going back to the same plan because you don't know where else to turn to achieve the success you desire.
I believe there are four strategies that can outperform any diet. With these strategies, in time, you can master healthy eating and achieve your ideal body weight.
The D--I--E--T: Successful weight loss is not a race. When you race, you lose body fat, muscle mass, and fluid. You want to target the excess body fat as you build muscle and manage your fluid retention. You build muscle by exercising and you manage fluid retention by drinking water. Targeting excess body weight means you need to eat nutritious food, in the right quantity, for your height, age, and weight. This is a juggling act and will continually need to be altered.
Unfortunately, people do race, and diet has come to mean deprivation. Deprivation is unhealthy and will never lead to a healthy sustainable weight loss. Use and follow this acronym for diet.
D--Decide (how)
I--I'll
E--Eat
T--Today
Decide How I'll Eat Today allows you to accept the benefits and/or consequences of your food choices. It puts you in control and teaches you how to be satisfied with the choices you make. When you choose food that promotes health, weight loss, and eating satisfaction, you become aware of how food items work together and how they make you feel. Choose your food wisely and only occasionally add food you enjoy, but may contain little or no nutritional value. I call those foods specials.
Eating: When it's time to eat, just eat. Put everything aside and give yourself the necessary time to sit, relax, and eat. Eating is an event. Look at the food you choose. If you pick sweet, salty, or processed food, you are more likely to overeat. Eat primarily the foods represented in the healthier food groups.
Keep in mind that not all calories are created equal. Food containing the same calorie count but not the same nutritional value will sustain your body differently. Nutrient-dense food will give you the energy and stamina you need to complete your day, while others with a similar calorie count but void of nutrients, will leave you fatigued.
Beliefs: What are your beliefs about you ability to lose weight, to stay on a diet plan, or to succeed? Your beliefs are based on past history and your beliefs will determine your outcome. They can only be changed by you!
I suggest you write three positive words. Take your words and put them into one positive sentence. Use this sentence as your affirmation. It's yours and it came from you. Make a new sentence each time you've outlived the previous one.
Or you can ask a loved one what strengths you posses. Others will see strengths in you that you do not. Own these strengths and use them in your eating and food choices.
Goals: Goals are action steps, not a destination. For example, if you plan a trip to Italy, Italy is the destination. Your goals are the steps it takes to get to Italy. Without the goals -- saving money, securing the flight, reserving hotels etc. -- there would be no vacation destination. The same is true with your weight loss. Weight loss is the destination; the goals are the steps to get you there.
A goal could be to eat vegetables each day, follow your affirmation, or make yourself and your own needs as important to you as the needs of others. Follow through with each goal you choose, and choose goals to succeed. Your goals are needed to get to your destination.
Institute the D--I--E--T plan.
Learn how to eat for health and satisfaction.
Change your belief system.
Be clear on your goals.
You're on your way to your destination. You can and will achieve your ideal body weight.