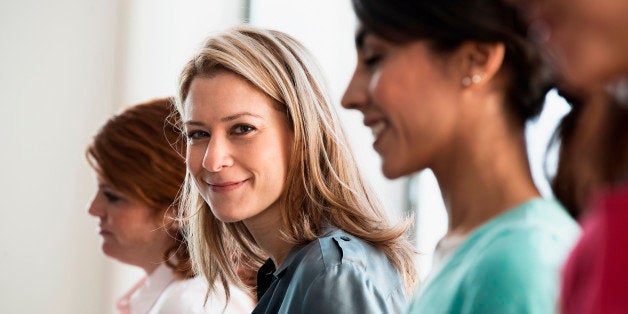 I always think of myself as about 25 years old, and yet my upcoming college reunion reminds me that I've actually been in my career for that long.
In this time, I've always been aware of egregious discrimination against women, but only recently, as my own influence has grown, have I realized the degree to which unconscious bias still keeps women out of leadership roles.
In the latest issue of Working Mother magazine, we look at the four most common forms of gender bias still impacting women today as identified by well-known work life scholar Joan C. Williams and her daughter Rachel Dempsey in their new book What Works for Women at Work .
• The Tightrope, in which professional women are seen as too weak or too assertive -- and in response, must try to balance between the two.

• Prove it Again, in which women are held to a higher standard than men and must continually prove themselves. Women are promoted on performance, while men are promoted on potential.

• Maternal Wall, in which women are expected to lose their career focus once they have kids.
• Tug-of-War, in which women are harder on other women than men are.
"Workplace politics, quite simply, are different for women than for men -- and more challenging for women," says Williams, who founded the Center for WorkLife Law at the University of California, Hastings College of the Law. "Many times the strategies that women use to solve one problem create another problem. Women 'lean in' and all of a sudden, they're witches."
Like many women, I was hired into my career at the same rate as my male counterparts and focused on the task at hand, never really thinking about who was running the show. But once I hit the managerial ranks I began to notice -- and question -- why the highest ranks were filled nearly completely by men. Indeed, in my experience, I've found the Prove It Again bias to be the most insidious, although I can remember every time I myself have fallen off the Tightrope -- either on the masculine or feminine side -- only to have to climb back up.
Does bias still exist for women? Yes, certainly it does. But are top companies working to confront and counteract gender bias? Yes to that, too, and for that reason I salute the NAFE Top Companies and encourage you to learn how they work to serve high-potential women.
Calling all HuffPost superfans!
Sign up for membership to become a founding member and help shape HuffPost's next chapter