Modern digital mapping tools have transformed the potential of maps in urban development, allowing us to produce more detailed and sophisticated visualizations of cities. As access to these tools continues to expand, the resulting maps grow even richer as cities harness the knowledge of their citizens to bring new approaches to longstanding challenges. The delivery of public services has particularly benefited from greater access to mapping technologies. In Bangalore, Jakarta, Ho Chi Minh City and Cairo, the combination of new tools and greater access to them has helped solve issues of waste collection, fire and emergency responses, infrastructure development, and sewage.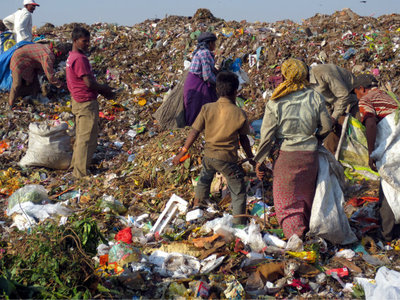 Bangalore produces 4,000 tons of trash daily, and 90 percent goes straight to overburdened landfills. Mixing at the landfill degrades the trash's value on the scrap dealer market, so trash pickers sort through waste in unhygienic conditions for only a meager income. I Got Garbage (IGG) is an online marketplace where households and businesses can connect with waste pickers to arrange trash collection. IGG also maps scrap dealers across Bangalore, and the amounts and types of scraps the business deals in, so waste managers know where to take recyclables. IGG surveyors collect the information on handheld tablets and the goal is to provide waste managers with smart phones so they can access the data on the go. The mapping increases the waste managers' understanding of where the trash is coming from and where it can go to -- information that is also valuable to municipalities across the country.
More than one million people in Jakarta are affected by yearly flooding. Eighty-thousand people were displaced from their homes last year alone. Through innovations in social media, RDMA Jakarta, the SMART Infrastructure Facility at Wollongong University Australia, and Twitter have launched Petajakarta.org to monitor flooding in urban areas. Jakarta has one of the world's most active Twitter populations and since May 2014 the open source platform has harnessed the Twitter community in distributing real-time data about floods. Peta Jakarta pinpoints flooding locations on the map, enabling the disaster management agency to respond more effectively. The government offers financial incentives to neighborhood associations that actively tweet information and the website is updated every 60 seconds. During serious floods in February 2015, there were 800 tweets per hour and 12,000 website users. Although the disaster management agency still has room for substantial improvement, this innovation is an important step in improving critical responses.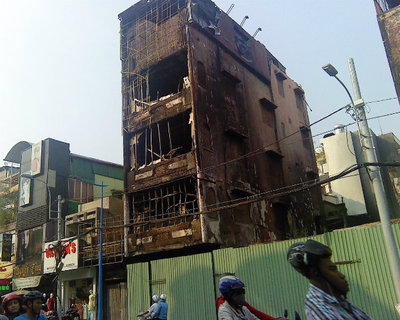 Ho Chi Minh City's dense warehouse and slum neighborhoods are susceptible to devastating fires and difficult for response teams to navigate. Buildings are often constructed with inflammable materials, vehicles block the crooked narrow alleys, and the communities lack fire extinguishers and other equipment. In response, a team of youth has used GIS mapping to strategically locate stations in endangered areas and to determine the most efficient emergency routes. The team gathered information from the city's fire incidents from June 2012 to April 2013, studying accident locations, causes, materials that cause fire, and the number of firefighters and trucks that responded. The resulting product maps the various layers involved in a rescue effort, including maps of fire stations, hospitals with contact phone numbers, the power supply locations, and local police officers to cooperate in evacuating the neighborhood, all of which serve to reform emergency response and eliminate avoidable tragedies.
According to Cairo's Central Agency for Public Mobilization and Statistics, 3.13 million of the city's population lives in non-formal communities. With funding from the Egyptian Banks Federation, the Helwan University of Cairo has launched an ambitious project to improve 15 "unplanned" neighborhoods including Manshyet Ain Helwan, a 26-acre slum near the university. A simplified online mapping database created by the university, and to which project volunteers add location information about unplanned and unsafe areas, guides improvements from the lighting and paving of roads to the installation of cables, fire networks and sewage grids. The project will also upgrade local service centers and integrate a plan to enhance food security developed by the Faculty of Economics. Finally, Helwan will collaborate with the Cairo Governorate Grids Information Center to place the new facilities and grids on the center's database, so that the information is readily available for future developments.
In all these cases, a more advanced visualization of where and how problems occur allows for significant improvements in the delivery of solutions. Check out more of the discussion on visualizing urban poverty on URB.im and contribute your thoughts.
Photo credit: uusc4all, Tam Nguyen
Related
Popular in the Community