By Adèle Charbonneau

Informal workers are the lifeblood of cities around the world. They sell vegetables on the streets, clean the homes of the more affluent, hawk goods at markets and collect and recycle waste. These livelihoods keep families out of extreme poverty, yet informal workers face many challenges, including harassment from authorities, exclusion from urban plans and lack of work-related social protection. Based on stories from Bogota, Bangalore, Chittagong and Johannesburg, this article will highlight four ways to help empower informal workers and provide them with a powerful voice in the fight for their rights.
Informal workers are essential contributors to the city and its functioning; therefore, improving their livelihoods is an important part of sustainable and equitable urbanization. Jorge Bela and Olga Abizaid take the example of Bogota, Colombia, where the Asociación de Recicladores de Bogotá (ARB) has led a series of legal and political battles that have brought significant positive change to recyclers. After a 2003 ruling by the Constitutional Court, the administration of the then-mayor Gustavo Petro finally decided in 2011 to formally include recyclers in the municipal waste management system. Under this system, recyclers were to be paid a fixed amount for the actual waste recycled. In addition, the ARB provides many services to its member: it offers courses on safety and new techniques, as well as in women's leadership, among many other programs. However, the future for Bogota's recyclers is still full of uncertainty, as the new administration has announced the creation of a completely new system, one that's fully privatized.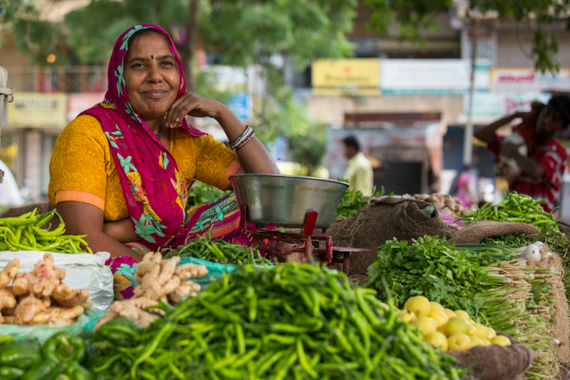 In Bangalore, India, the Supreme Court also played an important role in recognizing the role of informal workers. In 2014, the Street Vendors (Protection of Livelihood and Regulation of Street Vending) Act was passed. Yet, the implementation of this law has been slow. In May 2016, rules to create Town Vending Committees (TVC), where 40% of the members should be street vendors, were still being drafted. However, the empowerment of informal workers should not only been sought through legislation. Aditi Hastak mentions the collaborative effort of residents, Citizens for Sustainability (CIFoS) and the Directorate of Urban Land Transport (DULT), to create a street design that includes street vendors. The survey of the street vendors to map them is ongoing and the effort intends to develop a street where vendors are not sidetracked but are an important part of the ecosystem.
For Sumaiya Nehla Saif, the way forward for garment workers in Chittagong, Bangladesh, is education and the possibility to study in the Asian University for Women. Through a specific program, Pathways to Promise, which started in August 2015, 22 young garment workers have become students. The program provides them with two years of preparatory courses, including English, mathematics, computer and critical thinking skills. The students are also offered free boarding, meals, healthcare and other essential needs for college. AUW has also looked into the financial responsibility of the workers towards their families and has asked the employers to utilize their corporate social responsibility (CSR) funds to provide the women with their usual monthly salaries for five years, even without guarantee that these workers will go back to work for them. However, there are still about four-million workers who suffer from poor working conditions and unacceptable wages, and similar projects are called for to ensure a more dignified future for them.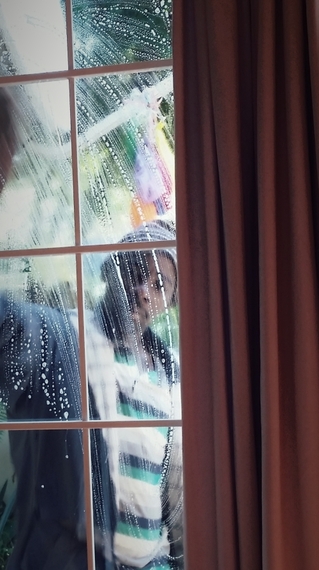 At another level, in Johannesburg, South Africa, while rights, wages, legislation and living conditions all remain key issues, one team has branched away from traditional activism to establish a talk show called the 'The Ma(i)de Sessions', to speak with and about South African society from the point of view of one of its most ubiquitous but invisible people, black domestic workers. Tariq Toffa quotes the duo of young black professional women, Mbali Njomane and Tuliza Sindi, who established 'The Ma(i)de Sessions' in early 2016; they see the project as a work of empowerment to "awaken historically unheard voices whilst elevating them to their rightful place in our social, cultural, and economic narratives." The team plans to develop the platform to bring these "invisible" people together with other diverse groups into one conversation: "I'm talking about bringing together taxi drivers, Jewish trust fund kids, Afrikaner capitalists, and Indian housewives for instance," say Njomane and Sindi.
These articles presented initiatives from around the world to empower informal workers. Check out more of the discussion on informality on URB.im and contribute to the debate.
Photo credit: Paula Bronstein/Getty Images Reportage and Tariq Toffa
Calling all HuffPost superfans!
Sign up for membership to become a founding member and help shape HuffPost's next chapter