The International Women's Media Foundation (IWMF) recently awarded four journalists for their outstanding determination to speak out on global issues despite ongoing threats and oppression.
Three of the four recipients— Edna Machirori, Najiba Ayubi and Bopha Phorn, along with IWMF executive director Elisa Lees Munoz—spoke on HuffPost Live on Tuesday about the challenges faced by female journalists and what motivates them to risk their lives for the job.
Afghan journalist Ayubi, who is director of the Killid Group and recipient of the 2013 Courage in Journalism award, said that she finds some satisfaction in receiving a threat because it means that her work "was effective in society."
"Journalism is a risky job in Afghanistan at all, for men and for women," Ayubi told HuffPost Live host Ahmed Shihab-Eldin. "I know this is a risk, but I choose this way."
Edna Machirori, a columnist at Zimbabwe's Daily News, was the country's first black female newspaper editor and noted how the obstacles she's faced in journalism seemed to grow as she aged.
"As I got older and things became more heated in my country, I found that the pressure on women to 'shut up' also heated up," Machirori said.
Machirori went on to talk about the extremes of gender discrimination within journalism, noting that women are denied the bigger assignments in Zimbabwe.
"If a woman journalist gets a scoop, she's then accused of having affairs with her associates... discredited for doing a good job."
CORRECTION: A previous version of this story stated that Elisa Lees Munoz was also one of the IWMF award recipients. Elisa Lees Munoz is the executive director of the IWMF. The fourth recipient, Syrian photojournalist Nour Kelze, was not present on HuffPost Live.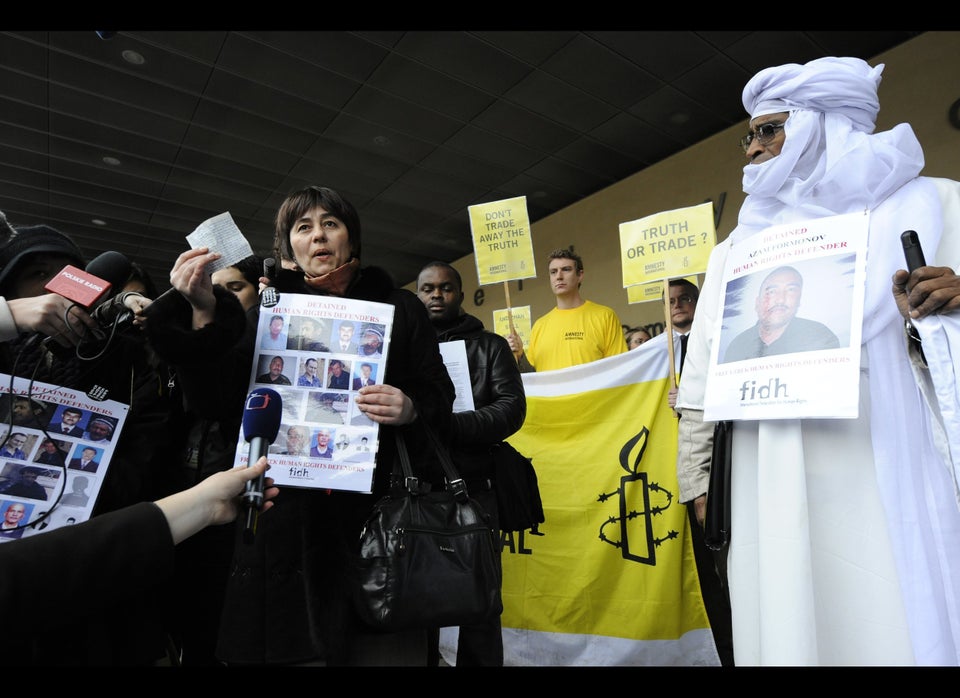 Countries with most imprisoned journalists
Popular in the Community