In Haitian Vodou tradition, the souls of the recently deceased slip into rivers and streams and remain there for a year and a day. Then, lured by prayers and song, they reemerge and their spirits are reborn. These souls are then reincarnated as trees, mountain tops, clouds and other natural phenomena.
By this measure, more than 200,000 souls should have gone anba dlo ("under water"), following the 7.0 scale earthquake that struck Haiti on January 12, 2010. Instead, these bodies went somewhere else. Corpses were discovered under the rubble of homes and churches and schools and dumped into mass graves. Many were also burned out of fear that they would infect the living.
As I made my descent toward Port Au Prince airport earlier this week, this cruel juxtaposition was supplemented by another, as the lush landscape of the Dominican Republic gave way to a barren panorama that, by virtue of our rapid descent, signaled to me that we were now flying over Haiti. It was to be my first trip to the small Caribbean nation that occupies the western part of the island of Hispaniola. And although it was only to be a 72-hour visit, I braced for that familiar warp in the time space continuum that would often strike me on assignment during my time working as a war correspondent in the Middle East.
I was not here, however, to cover military operations or factional fighting. My time in Haiti was to be spent visiting St. Damien Hospital and special needs program and school in Tabar and St. Helene orphanage in Kenscoff, all run by Nuestros Pequenos Hermanos, a nonprofit organization that has saved tens of thousands of orphaned and abandoned children in Latin America and the Caribbean, in its 60 years of existence. I was sent to Haiti was to visit these programs on the four-year anniversary of the devastating earthquake, one that catapulted an already fragile nation into complete and utter turmoil.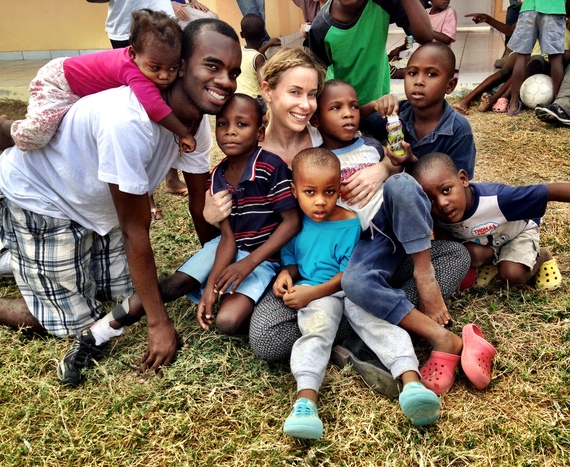 Upon my arrival in Port-Au-Prince, it quickly became clear to me that this country, four years on, still is reeling from the aftermath of the earthquake. It also became clear to me that regardless of one's educational background or technical training, everyone starts in Haiti as a novice. The needs of the country are simply too overwhelming and the challenges too complex for any sort of confidence or complacency. My local liaison at NPH Haiti shared with me that even after years of trips, countless hours of research, a doctorate and administration of NPH's programs that provide care for tens of thousands of children annually, she still feels under-qualified to effectively serve as a change agent in a country with such pressing challenges and complex historical roots.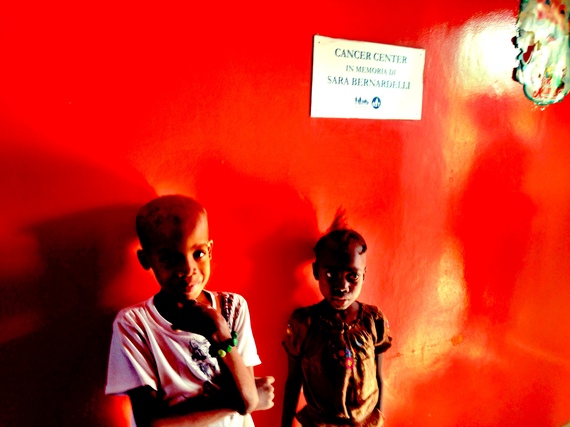 There now also seems to be a healthy nervousness within the NGO community about overreaching and a fear of making recommendations or implementing programs without forming sustainable and meaningful partnerships with local organizations and better coordination with local authorities. To know Haiti is to know that so many of the country's problems emanate from foreign interference, paternalism and arrogance regarding the needs of the Haitian people. And the reaction of the international community in the wake of the earthquake, no matter how well-intentioned, is no exception to this historical rule.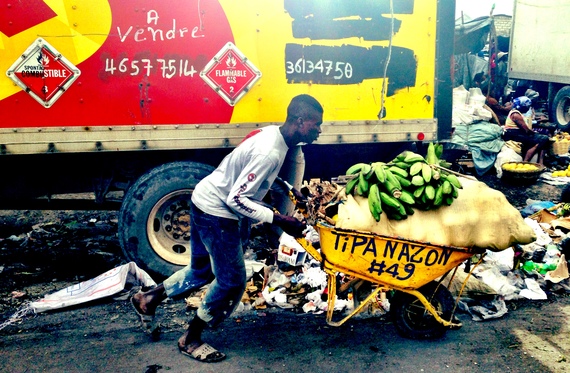 Yet foreign aid and the involvement of NGOs will be critical to Haiti's future. And the rebuilding is taking place. Strides have been made in the areas of health and education; much of the debris and rubble from the quake have been removed, more permanent housing has been restored, cholera cases countrywide are decreasing, and, most importantly, the morale of the people slowly is being restored.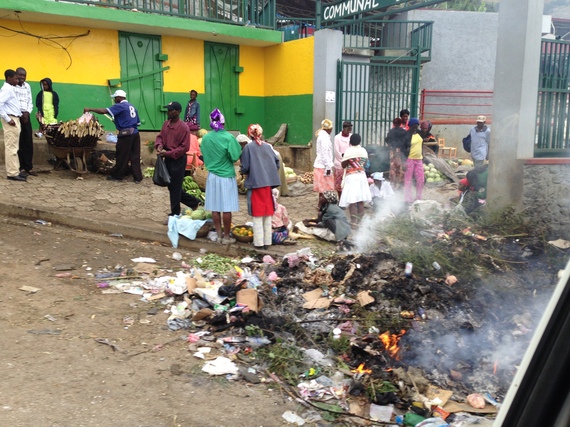 Yet, death and despair still are prominent features of life in Haiti. National Director of NPH Haiti, Father Rick Frechette, a priest and doctor who has dedicated more than 25 years to mission work in Haiti, invited me to a mass burial, the type he conducts on an almost daily basis. The ceremony revealed yet another cruel juxtaposition, that of the enduring faith of most Haitians I met despite the brutality of their experiences and reality. "Ou pa janm lage m" ("You have not let me go dear God, not even one day,") Father Rick chanted as he waved incense over the seven corpses in the burial pit and anointed them with holy water. "Si dye vle," ("If God wants") cried Jeri, the son of one of the buried souls. "If God wants you, I will dedicate my days to making a better life for our family and for the people of Haiti," Jeri continued.
The people of Haiti cannot afford to not have faith. Tragedy has accompanied them seemingly at every turn with calamity always at close proximity.
But perhaps this, the four-year anniversary of the earthquake, will be a year of grace for the Pearl of the Antilles with a communal rebirth for every day that follows. As the Haitian author Edwidge Danticat puts it, "that extra day guarantees nothing, except that it will lead us into the following year, and the one after that, and the one after that."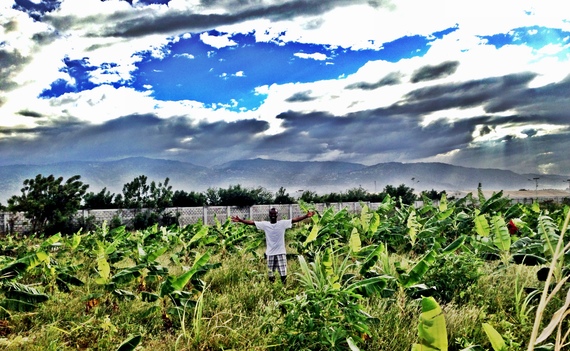 Calling all HuffPost superfans!
Sign up for membership to become a founding member and help shape HuffPost's next chapter