While getting younger with time may sound like a paradox -- or for many of us, even a fantasy -- the African continent is doing just that. Not only does Africa already have the largest youth population in the world, but the continent is expected to host a whopping 1 billion children and adolescents by 2050.
As a biomedical engineer and native of Sierra Leone, I understand how important it is for Africa's growing number of young people to think big and outside of the box. That mandate has inspired my Clinton Global Initiative commitment to engage children from my home country in Innovation Labs, which I'm embarking on through an organization I co-founded and help lead, Global Minimum Inc.
Africa has the youthful energy and talent to invent a future that past generations never dreamed possible. But don't take my word for it. Below are just a few of the young Africans whose imaginations are changing lives, communities, and a continent.
Paul-Miki Akpablie, 22: Making Energy More Affordable in Ghana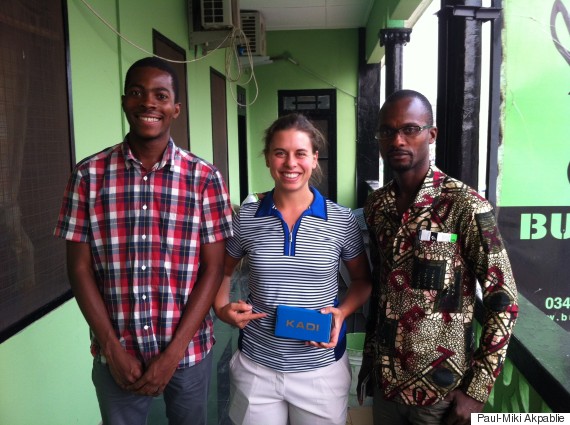 Paul-Miki Akpablie, an international student at Colorado College, doesn't mince words when it comes to the reliability of energy in his home country.
"When American friends of mine say they're interested in visiting rural sub-Saharan Africa, I tell them to consider Ghana, one of the most amazing nations in the world," writes the math major in an op-ed for Fusion. "I also tell them to think twice about bringing a phone charger with them -- there aren't any power sockets in the walls. Of the approximately 600 million people living in the region, only about 14 percent have access to electricity, according to the World Bank."
Paul-Miki has made it his mission to help increase the West African nation's energy independence through his startup Kadi Energy. He was still a teenager when he started developing the fledgling company's signature product: a long-lasting, portable energy storage battery that can be charged with solar power. In March, he announced a CGI University commitment to distribute his product to families in Ghana so they can affordably charge their mobile devices and other small appliances. If Paul-Miki has his way, power outages and expensive vendors will no longer leave mobile users in the dark.
Yasmin Belo-Osagie, 26: Lifting Women Entrepreneurs to the Next Level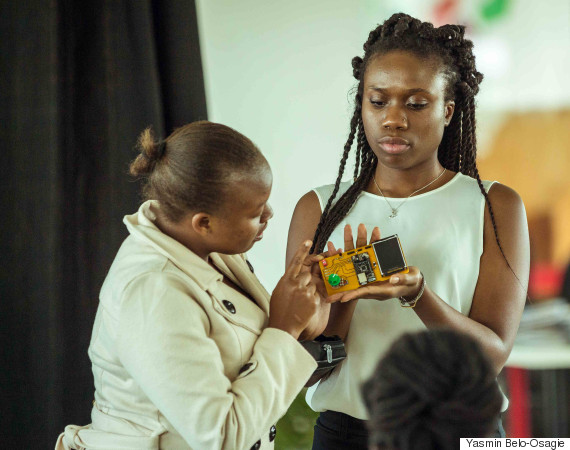 Yasmin Belo-Osagie of Lagos has dreamed of leading her venture since childhood. "Both my parents are entrepreneurs and I always thought there was something amazing about the way in which entrepreneurs create solutions that solve real problems for consumers," she says.

However, she learned that the bigger her dreams got, the harder it became to find a muse. "I wanted to identify other African female entrepreneurs who I could look up to on my entrepreneurial journey," she says. "Women who would show me that my dreams of building a large, pan-African corporation were perfectly attainable."

It wasn't that women weren't business owners -- data collected by the Clinton Foundation's No Ceilings Initiative finds that in her native Nigeria, women comprise more than 40 percent of entrepreneurs. Instead, her frustration arose from the lack of women who move beyond small and medium enterprises. "A cursory glance at something like the Forbes list of the wealthiest Africans (a very crude proxy for successful entrepreneurs) showed only two women -- one of whom is the daughter of the President of Angola," she says. "It didn't make any sense to me!"

Determined to fill a void, Yasmin took a job at McKinsey & Co. before co-founding She Leads Africa. Her mission is to identify and groom women business leaders who have the potential to create sustainable businesses that will create thousands of jobs.
At the CGI Middle East & Africa Meeting, Yasmin discussed strategies for developing future leaders, an area that has become her forte. "The most exciting thing about what I do now is that I get to meet awesome, innovative and smart African women all the time -- in fact, it's my job to go out and find them!" she says. "There's nothing better than that."
Asma Mansour, 29: Creating Tunisia's Social Entrepreneurship Scene from Scratch

Tunisia is considered one of the first nations to set off the Arab Spring. For a country that had been plagued by a lack of jobs, freedom, and government accountability, the Jasmine Revolution in 2011 was a milestone. But Asma Mansour maintains that it wasn't a silver bullet.
Many of the social and economic challenges have remained, and as a result, Tunisia is facing a brain drain as many unemployed youth look to leave the country, according to Mansour. While social innovation has been shown to make a difference around the world, Asma noticed that Tunisia doesn't have a culture for it. So four years ago, she embarked on creating it herself, launching the Tunisian Center for Social Enterprise.
"Just as the effects of the January 2011 revolution reverberated throughout the Arab world, the effects of efforts made to reduce unemployment and social economic disparity -- key factors in the revolution -- will also have consequences beyond the borders of Tunisia," says Asma, who this week discussed ways to harness social entrepreneurship for job creation at the CGI Middle East & Africa Meeting that convened regional and international problem-solvers in Marrakech this week.
"Through the support of young social entrepreneurs and the spread of the concept of social enterprise, Tunisia will have a better chance at a more economically and politically stable future."
Takunda Chingonzo, 22: Breaking Barriers to Internet Access in Zimbabwe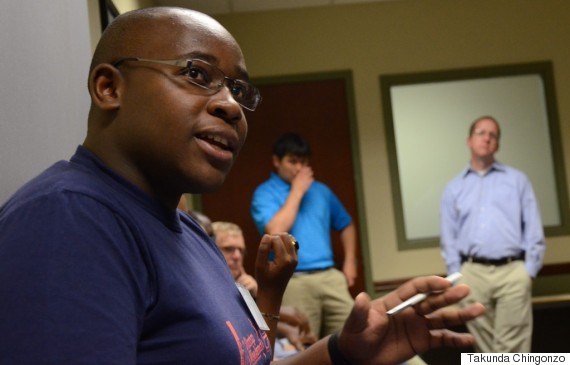 Takunda Chingonzo believes that for Zimbabwe to thrive it must be open for business. To that end, he has dedicated himself to achieving a major hurdle: "liberating the Internet."
"The internet is one tool that lowers the cost of doing any form of business," says Takunda, an undergraduate pursuing studies in quantity surveying. "It provides access to information that people and communities can use to improve and magnify the work that they are already doing. An informed community engages more, innovates more, and, from a business perspective, makes more and spends more."
To advance his his vision for Zimbabwe's economy, Takunda has co-founded several startups, including Saisai Wireless, which aims to end the country's digital divide and bring free internet access to the public.
At CGI's meeting in Marrakech, he joined Asma in a discussion of youth entrepreneurship -- a passion intimately entwined in his DNA. "I like the fact that entrepreneurship in itself is a way of life," he says. "The concepts and methodologies we apply in business equally apply to one's personal and professional life. This means that to be an entrepreneur, innovation must become an extension of ourselves."
This post is part of a series produced by the Clinton Global Initiative in conjunction with the CGI Middle East & Africa Meeting (May 5-7 in Marrakech). This week, regional and global leaders from business, government, and civil society are coming together to examine and amplify the progress underway in two of the most dynamic regions of the world. For more information on CGI Middle East & Africa, read here. To see all of the posts by authors in the series, read here.
Related