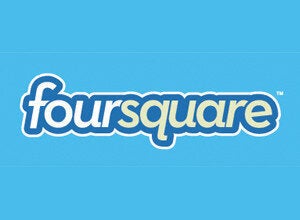 2010 was "just insane," Foursquare wrote in a blog post.
They have the numbers to prove it. The service saw check-ins grow 3,400% last year to more than 380 million check-ins in total. There has been a check-in every single country save one: North Korea.
According to a chart of Foursquare check-ins presented in an infographic produced by the company, the top 3 most popular check-in categories are food, workplaces and offices, and shopping destinations. Check-ins peaking between 12 and 2PM, as well as 6 and 8PM, hours that correspond to lunchtime and dinnertime, respectively (See chart below).
MTV, Bravo, and the History Channel are the most popular brand pages on Foursquare, each with over 100,000 followers.
Foursquare also presented the most popular check-ins accross six categories--train stations, hotels, art galleries, music venues, "food and drink," and wine bars--and while New York City locales took the top spot in every group but one (wine bars), it seems New Yorkers are spending less time working out. Gym check-ins, measured as a percentage of total check-ins, were more popular in California (2.48%), Illinois (2.42%), and Minnesota (2.42%), than New York (2.36%).
There was speculation when Facebook launched Facebook Places, a Foursquare-like service that allows Facebook users to check-in and redeem discounts from participating businesses, would pose a threat to Foursquare, though it seems Facebook's offering has so far done little to stem Foursquare's growth.
LOOK: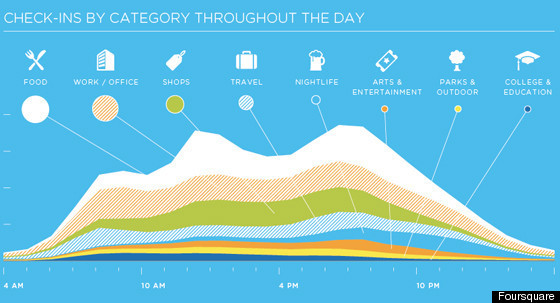 Popular in the Community