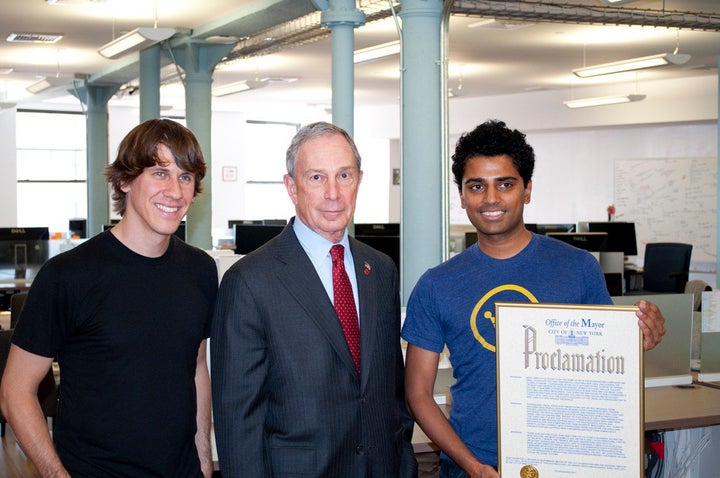 New York City Mayor Michael Bloomberg has officially proclaimed April 16, 2011, "Foursquare Day," joining other mayors across America.
Mayors of the following cities have also made the proclamation, according to this running list.
Atlanta, Ga.
Austin, Texas
Cincinnati, Ohio
Corpus Christi, Texas
Gaithersburg, Md.
Indianapolis, Ind.
Kalamazoo, Mich.
Manchester, N.H.
Miami, Fla.
Portsmouth, N.H.
Tampa, Fla.
The involvement of real mayors (as Foursquare is all about becoming "Mayor" of certain locations) helps generate buzz for Foursquare Day. Meetups will happen on April 16 in some 1,192 Foursquare communities and counting, according to Meetup.com.
Fourteen cities have officially recognized this Saturday's foursquare day (4/16), but this one is the most special for us – our amazing community of users has convinced our hometown Mayor to declare a foursquare holiday in New York City. Mayor Bloomberg (not to be confused with the Mayor of our office, front-end engineering intern David), swung by our headquarters earlier today to hand-deliver the proclamation.
According to Mashable, Foursquare Day began in 2010 and April 16 was chosen due to the date 4/16 -- four squared is 16.
Popular in the Community