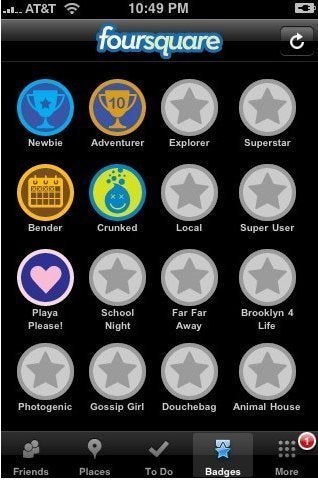 Foursquare has named the 20 "rudest" cities in the English-speaking world, based on data combed from user check-ins.
According to a post in the Foursquare Engineering Blog, the "rudest" citizens were those who used curse words in their check-in tips, which are meant to be recommendations from Foursquare users who have visited a location and wish to post advice for other users.
Topping the location-based social service's list of foul-mouthed cities: Manchester, England.
This means that slightly over 0.016 percent of Manchester's Foursquare users included dirty words in their check-in tips. "Although please keep in mind that this only evaluates the rudeness of English speaking countries (like that would make a difference?)," writes Foursquare Engineer Matthew Rathbone.
The Manchester Evening News reacted rather placidly to the report, writing that "though the number one spot might not be great news for Manchester, there are no shortage of Mancs who live up to the foul-mouthed standard."
"We can only assume," Metro.co.uk speculated, "that it's lots of people saying things like 'try the f***ing lamb' or 'the mojitos are the the t**s'."
Across the pond, El Paso, TX, claimed the number-two spot, with nearly the same percentage of R-rated check-in tips as Manchester. In fact, the U.S. claims the vast majority of the world's "rudest" cities.
To see the top 20 rudest cities, according to Foursquare Engineers, view the chart (below). Visit the Foursquare Engineering Blog to read about the process behind these statistics.
LOOK: [h/t Techland]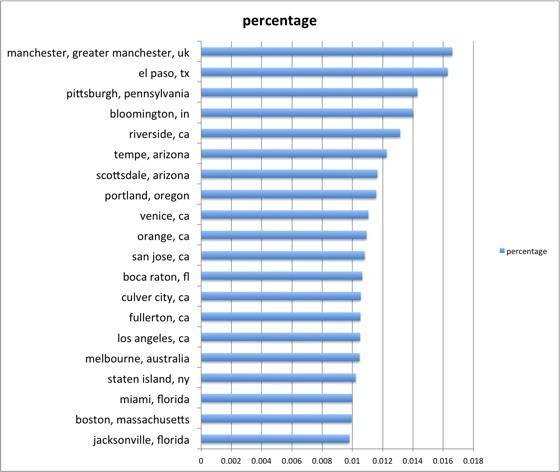 Popular in the Community