Everyone knows by now that San Francisco is one of the coolest cities in America. So you may find yourself paying more than one visit to the City By The Bay.
We'll just call it the "San Francisco Bucket List of Food." And while it might be hard to visit all 50 places in one little trip, we've broken it down, and picked our top ten things we think you absolutely must taste, at least during your first time.
1. Sliced Bread with Kefir Butter at Bar Tartine
Who knew bread and butter would be one of the major highlights of a restaurant? It's true. Just take it from FourSquare user, David Adams. He says, "The country bread and cultured butter are mandatory."
2. Carne Asada Super Burrito at Taqueria El Farolito
Burritos are a touchy subject in this city; everyone seems to have their own favorite. However, most people seem to head to Taqueria El Farolito, a popular spot for late night eats. Give it a try.
3. Chicken for Two at Zuni Cafe
"[...] its much-imitated roast chicken with bread salad is not only the restaurant's defining dish, it is a key building block in the evolution of California cuisine. Chicken is often the ugly stepsister of restaurant menus, but Zuni's is incredibly succulent, with perfectly crisp skin. The real treat, though, is the bread salad, with the dose of glorious chicken jus that melts into the crisp bread and brings it together with the tang of the currants, pine nuts, and greens. It's a heartwarming dish."
4. Housemade beers at Barrel Head Brewhouse
5. Mac and Cheese Grilled Cheese at The American Grilled Cheese Kitchen
It's pretty easy to see why everyone loves this particular grilled cheese. Not only is it mac and cheese inside of a sandwich, it's mac and cheese inside of garlic butter bread.
6. Garlic Pork Ramen at Ramen Dojo
Everyone loves the garlic ramen here. SF Gate describes it as an "overachiever" that "hits all the porky notes while adding a rich roasted garlic infusion."
7. The Frankaroni at 4505 Burgers & BBQ
8. Seafood Chowder at Bar Crudo
9. The "Bella (nee: Name Of The Girl I'm Dating)" sandwich at Ike's Place
This is a sandwich made in heaven. Imagine: halal chicken, avocado, pepper jack cheese and honey mustard all in one glorious sandwich.
10. Balsamic Strawberry ice cream at Bi-Rite Creamery
Max Falkowitz of Serious Eats loves this ice cream because "it rises above the pack" by adding balsamic vinegar to the recipe, which he believes gives it a "sweet complexity."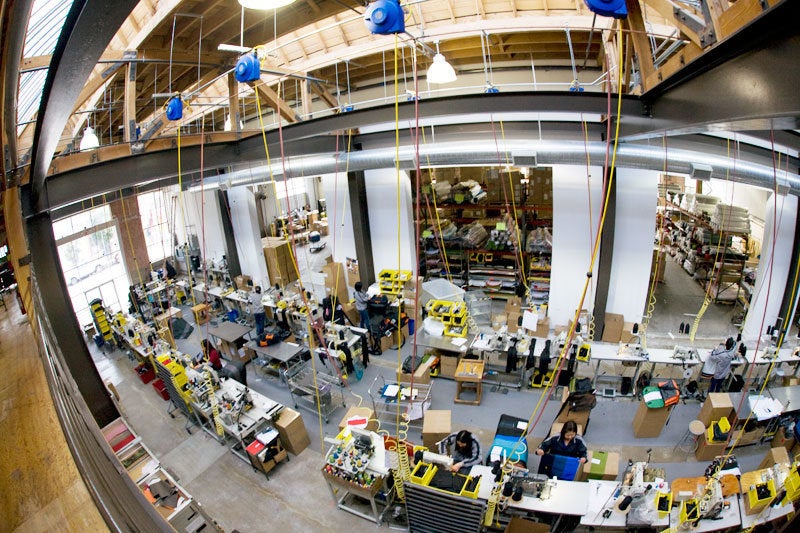 What San Francisco Can Teach The World About Urban Manufacturing