It is both a blessing and a curse that children are brutally honest. They dream without boundaries. They are sensitive and perceptive and, if we aren't careful, they will absorb the worries of those around them. It is these traits in children that are captured perfectly by a photo series created by Judy Gelles called "The Fourth Grade Project."
Gelles is an artist who has spent time volunteering at schools around the globe. As part of her project she asked fourth grade students three questions: With whom do you live? What do you wish for? What do you worry about? Gelles created word portraits from the answers of children from a private Quaker school in the U.S., a primarily Hispanic public school in the U.S., an English-speaking school in India, an inner-city school in the U.S., and a school for the children of migrant workers in China.
"In fourth grade," Gelles says, "they are not afraid to tell you the way it is."
Their responses will both warm your heart and punch you in the gut.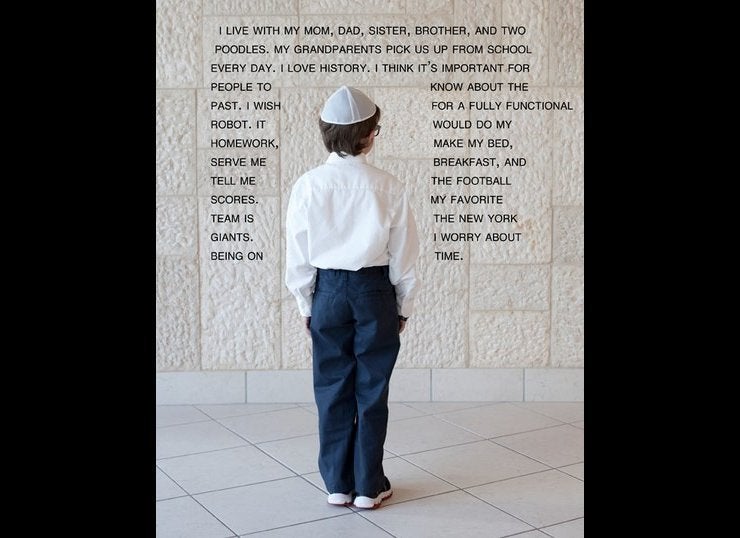 All photographs are copyright of Judy Gelles and are shared with her permission. Check out more of The Fourth Grade Project on Gelles' site.