If New York Fashion Week is as much about who is there as it is about what is there, Glamour Magazine wins for sending the most adorable attendee to the shows: a fourth-grader with a keen sense of style and fierce interview skills.
Oliver Berman, "Glamour's Fourth Grade Fashion Correspondent" who previously reported for the mag last season, hit the streets of New York City for a new video released Wednesday. The too-cute kid chatted all things style with Fashion Week attendees and VIPs alike, including model Liya Kebede and the New York Times' fashion director, Vanessa Friedman.
Amongst the hard hitting questions: whether or not walking in heels is harder than learning long division (yes), what song they would pick for a walk down the runway, and our personal favorite, "I have a spelling quiz every Wednesday. Can you spell Proenza Schouler?"
Check out the video below to see how the interviewees fared and all the adorableness -- including a very necessary snack break -- in all its glory.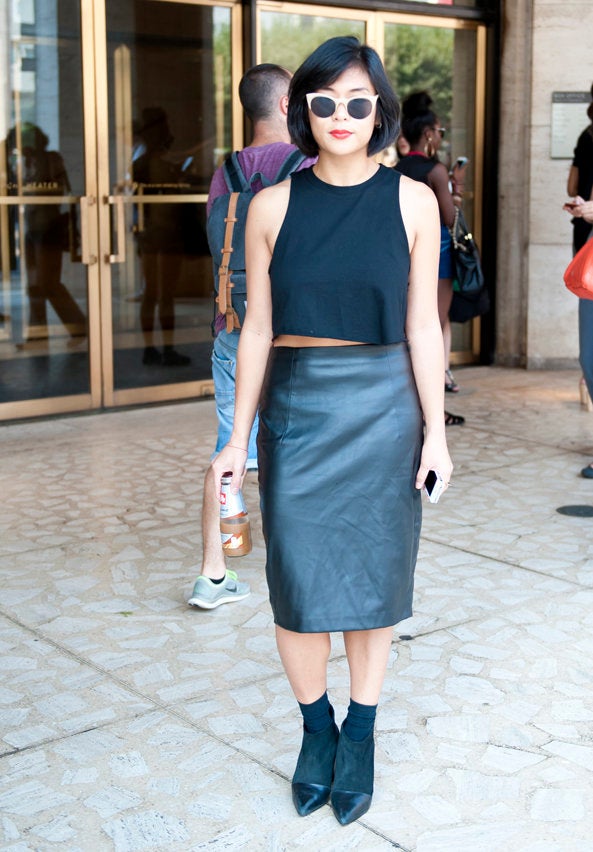 Fashion Week Street Style