America! We have at least a small handful of great things to be proud of this 4th of July -- not least of all the fact that we can now take selfies in the White House. Well done, all.
In the spirit of this national holiday, we bring you some Netflix offerings from the home of the brave. Throw on your best red, white and blue, grab some pre-buttered popcorn and domestic beers, wrap yourself in an American flag and hum the Star Spangled Banner to your bald eagle as you get ready to watch a bunch of your countrymen (or pretend-countrymen) doing cool stuff.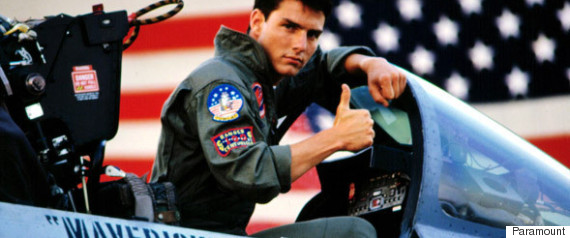 Tom Cruise struggles to have it all while balancing his career at the Navy's Fighter Weapons School with his love life. Will he pull off some outrageously dangerous piloting stunts by furrowing his eyebrows really hard AND get the pretty blonde in the end?? Find out, to the tune of some sick guitar riffs.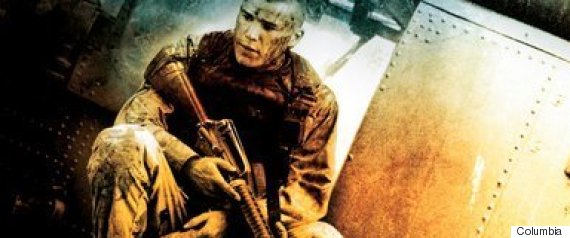 In the early '90s, Somalia was in the midst of civil war that eventually caused hundreds of thousands of deaths. U.S. Army Rangers are charged with a special mission: capture two of the Somalian warlord's top officials. It's risky (duh). And the Rangers must attempt a daring rescue after a couple Black Hawk helicopters are shot down. Based on a true story, this one stars early-aughts heartthrob Josh Hartnett along with always-and-forever heartthrob Ewan McGregor.
"National Treasure" (2004)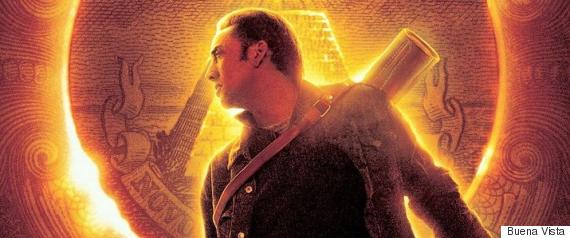 All you need to know is that Nicolas Cage stars as a good-guy treasure hunter who attempts to steal the Declaration of Independence to find a cache of fabled riches before a group of bad-guy treasure hunters led by Sean Bean. This film is a national treasure in itself.
"Inglourious Basterds" (2009)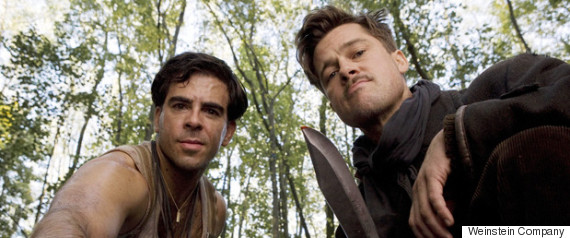 Brad Pitt and company run around WWII-era Europe tracking Nazi "Jew hunters" in Tarantino fashion. Its five acts -- filled with Nazi scalping and cartoonish anti-Semitism -- increasingly converge to present an alternate version of the war. Critic Roger Ebert called it a "big, bold, audacious war movie that will annoy some, startle others and demonstrate once again that [Tarantino is] ... a director of quixotic delights."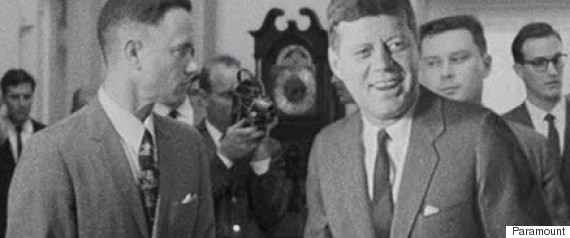 Forrest Gump is a charming old Southern boy and accidental cultural influence, even if he is a bit "slow." He's loved by his mother, his friends and his country, but the love of his childhood sweetheart, Jenny, eludes him. At the time of its release, The New York Times deemed this "an accomplished feat of cyber-cinema" for the way it pastes Tom Hanks into old footage of presidents and other figures. Most importantly, Forrest taught us all that life is, essentially, a box of chocolates.
"Wet Hot American Summer" (2001)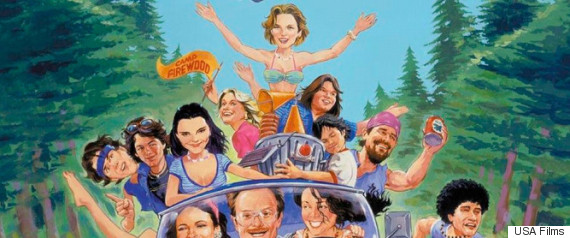 A.V. Club says this cult favorite will appeal particularly to "Reagan-era latchkey kids" or "middle-class Jewish boys and girls whose parents shipped them off to summer camp for one or two months at a time." But we think it's fun watching young Amy Poehler, Bradley Cooper, Paul Rudd and others flail around Camp Firewood as it winds down in August, 1981 -- make-or-break time for summertime romances and rivalries.
"The Hunt for Red October" (1990)

Sean Connery, forever AKA James Bond to women of a certain age, is the deranged captain of an atomic-missile-equipped sub called Red October. Alec Baldwin is the all-American C.I.A. agent Jack Ryan who spearheads the hunt for Red October, before it can launch an attack on the U.S. None of the action in this Cold War setting ever really took place -- luckily for everyone -- outside of the Tom Clancy novel it's based on.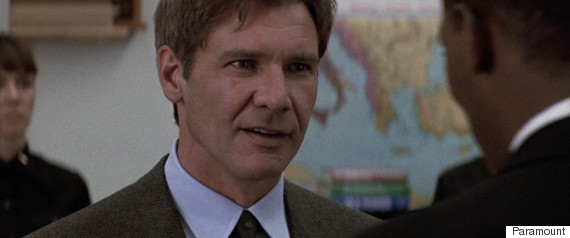 Harrison Ford takes over for Baldwin as plucky CIA agent Jack Ryan alongside Anne Archer and Sean Bean. This time, a group of Irish terrorists are threatening Ryan's family, which Entertainment Weekly called "a George Bush pro-family speech come to life." It's perhaps not as good as "Red October," but includes appearances by Samuel L. Jackson, James Earl Jones and Richard Harris.
"Clear and Present Danger" (1994)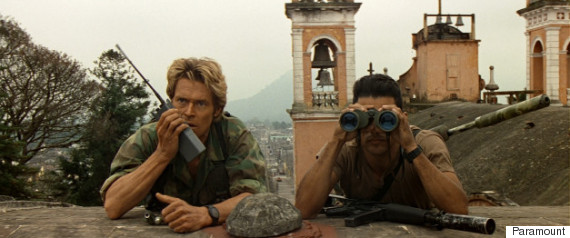 Netflix clearly has a thing for Tom Clancy. In this third adaption, Harrison Ford is just filling in for a friend at a ho-hum CIA desk job -- Deputy Director of Intelligence -- when the president steps up his game against Colombian drug cartels and he has to, you know, do something. There are lots of explosions in Colombia, Rolling Stone noted, but also "surprising humor."
BONUS: "Turn: Washington's Spies" (2014)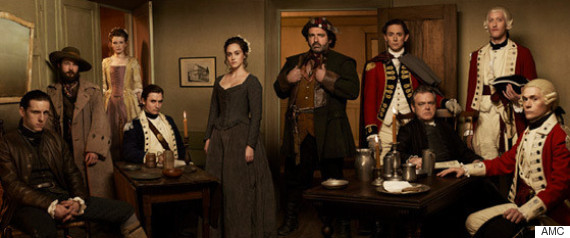 It's a bigger time commitment than a 90-minute film, but the first season in this AMC series is now on Netflix. It chronicles the efforts of anti-British spies during the Revolutionary War -- the Culper Ring, which really existed -- to slip secrets across battlefield lines. We see why and how characters get pulled toward one side or the other, revolutionaries or Redcoats, although "Turn" will likely appeal most to history buffs.
BONUS II: "America's Funniest Home Videos" (2001)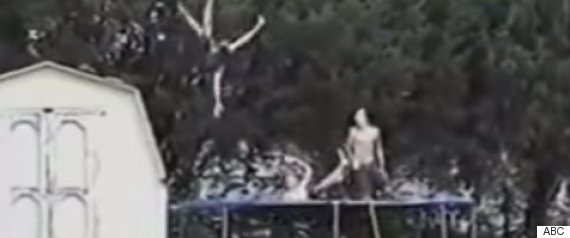 Back in 1989, the only way you might see a stranger's grainy home video of some kids' ill-advised attempt to, say, jump from a height onto a trampoline was to tune into America's Funniest Home Videos. Hosted by Bob Saget! Unfortunately, Netflix doesn't have those early seasons, but host Tom Bergeron does a fine job, interjecting puns in a show that is essentially a YouTube fail compilation.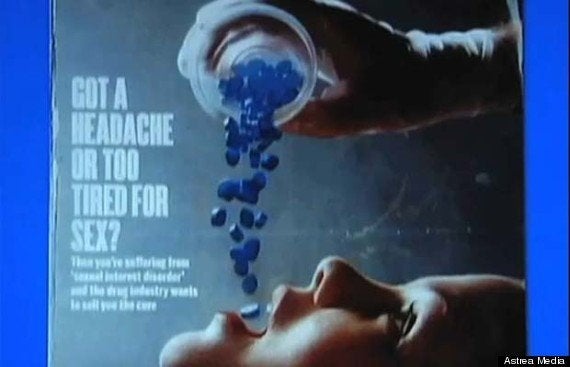 Must-See Documentaries
Popular in the Community