 Freedom rings around the U.S. every July 4, but for one Ohio couple, so do wedding bells.
CantonRep.com reported Thursday that Ohioans Richard Purney and Diane Johnson, who were married on July 4, 1997, have celebrated their anniversary the same way for the past 15 years -- by renewing their vows in a patriotic celebration.
"Fifteen is just the start ... I want to be married for 50 [years], still doing this party," Johnson told CantonRep.com of the casual backyard ceremony that he and Purney hold annually to celebrate their union with family and friends.
The Ohio couple aren't the only ones to choose July 4 as a wedding date. NFL player Chad Ochocinco also picked America's birthday for his wedding this year, saying "I do" to "Basketball Wives" star Evelyn Lozada on Wednesday.
While Johnson and Purney's backyard nuptials are low-key, some holiday weddings can verge on over the top. Click through the slideshow below to see some Fourth of July wedding items that push the red, white, and blue color scheme to the next level.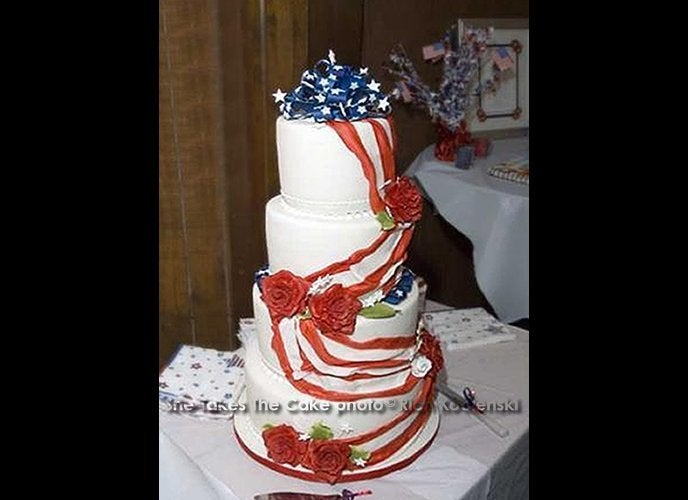 Over The Top Fourth Of July Weddings