It was a beautiful American summer morning. The sky was a brilliant, dazzling blue, the sun was shining bright and the temperature was a pleasant 18 degrees Celsius. It was the perfect day to be out of the house, and out we went, in a joyful mood, to join the Ann Arborites as they lined the streets to watch the Fourth of July Parade. Though I have been in the US on previous occasions, this was the first time I was getting an opportunity to be part of the American Independence celebrations and there was no way I was going to miss it.
Independence Day, also known as Fourth of July, is a federal holiday to commemorate the adoption of the Declaration of Independence on July 4, 1776. It is the celebration of the day the United Sates of America's declared its independence from the control, ownership, and abuse of Great Britain. It is when USA was born and declared it's freedom.
This year saw the celebration of America's 241st birthday throughout the country with traditional fireworks displays, parades, concerts, barbecues and other activities.
The evening before, we had driven out to Manchester MI, a small village in Washtenaw County, not too far from Ann Arbor, Michigan, where I was staying. It was fascinating to see the fireworks with vivid colors exploding in the darkness. But more fascinating was seeing the way Americans enjoy family time and enjoy the outdoors while still maintaining a sense of discipline and consideration of others.
Getting into the mood of the celebrations and donning blue, white and red, we were all set to enjoy the morning's parade which was hosted by the Ann Arbor Jaycees, a group of 21 to 40 year olds, and which saw the participation of local community members.
Parking our car at the University of Michigan parking lot at Thompson Street, we walked the three blocks, along with other enthusiastic residents, to Liberty Street and took our places under the shade of a tree. What I love most about such events is the spirit of festivity, camaraderie and relaxation. No security checks, no frisking. Carry along whatever you wish unhindered; your bags, food, and even your pets. The parade route, which is almost a mile long, starts heading north on State Street at William, turns west on Liberty, turns south on Main Street, and returns east on William ending at Thompson.
This was the parade's 27th year and the theme for 2017 was "American Mosaic." And indeed, it was a mosaic that unfolded in front of us as the parade featured myriad cultures and causes, incorporating the American flag or red, white and blue into the procession.
Elect politicians celebrating past and campaigning future elections form a substantial part of the of the "Fourth of July" cavalcade.
Here are glimpses of the parade in pictures:
1. Members of the Ann-Hua Chinese School carry a Chinese dragon at the 27th Annual Fourth of July Parade hosted by the Ann Arbor Jaycees on Tuesday, July 4, 2017.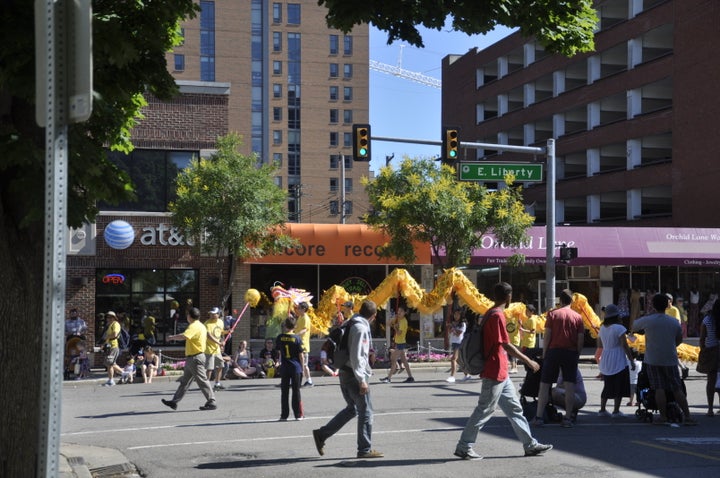 2. Berg og Singsaker, Skolekorps. Polish Brass Band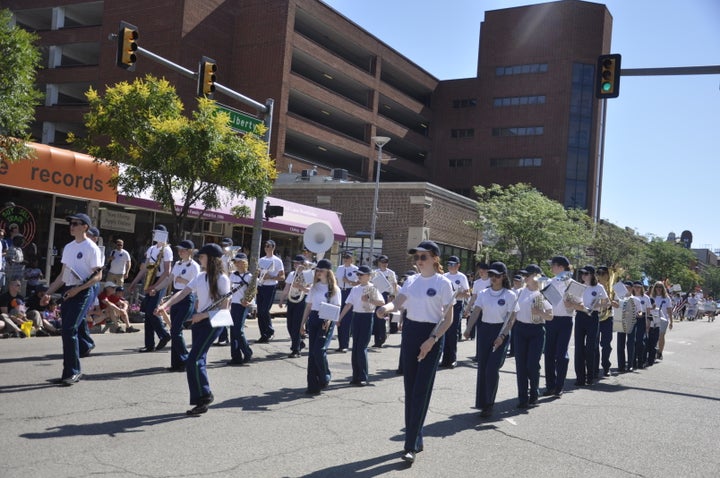 3. Washtenaw Blue Junior Wolverines Amateur Sports Team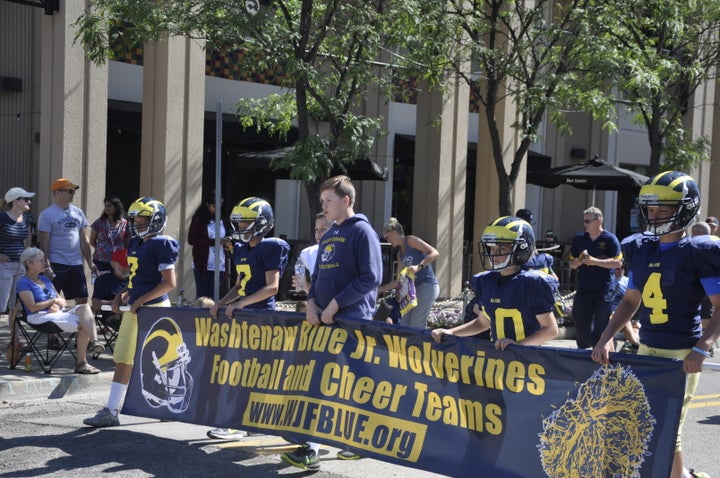 4. Members of the Ann-Hua Chinese School perform a dance at the 27th Annual Fourth of July Parade hosted by the Ann Arbor Jaycees on Tuesday, July 4.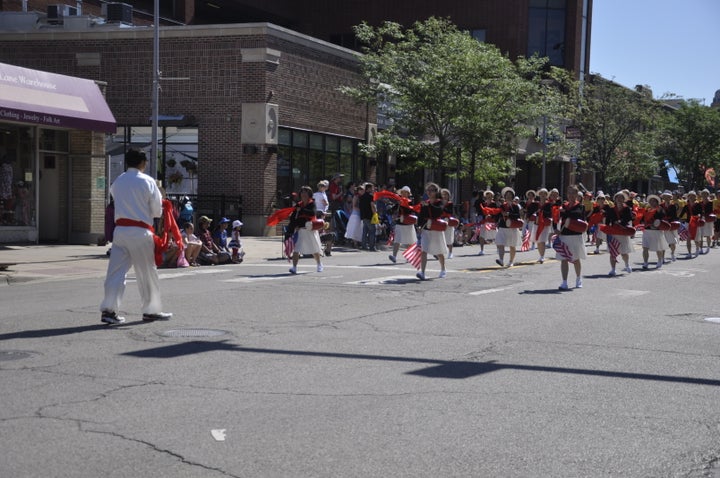 5. The Ring of Steel, Theatrical Combat and Stunt Troupe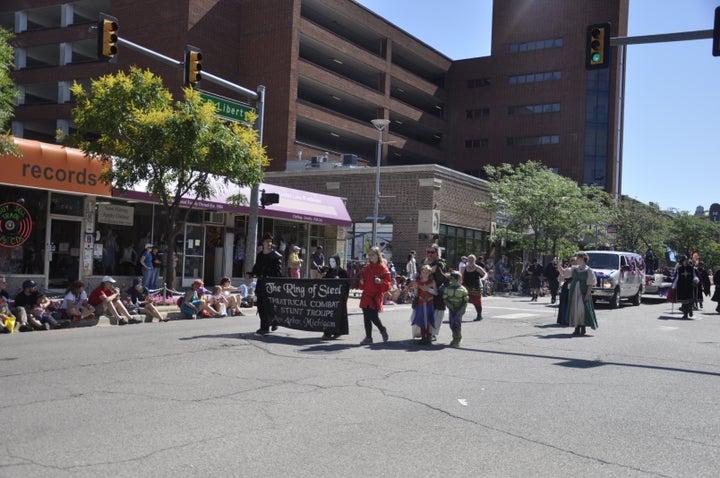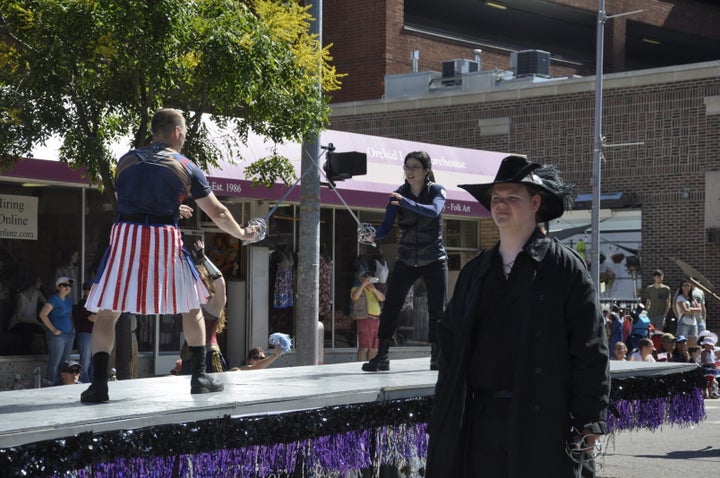 6. The D3 Fife and Drum Corps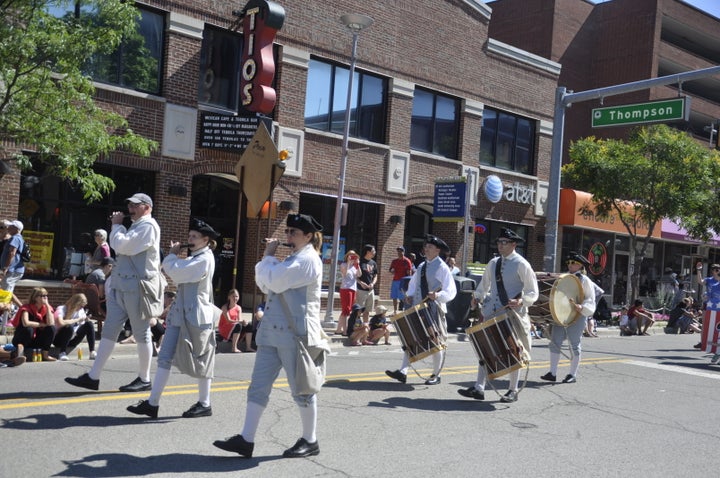 7. Kids taking part in bicycle decoration competition ride through the parade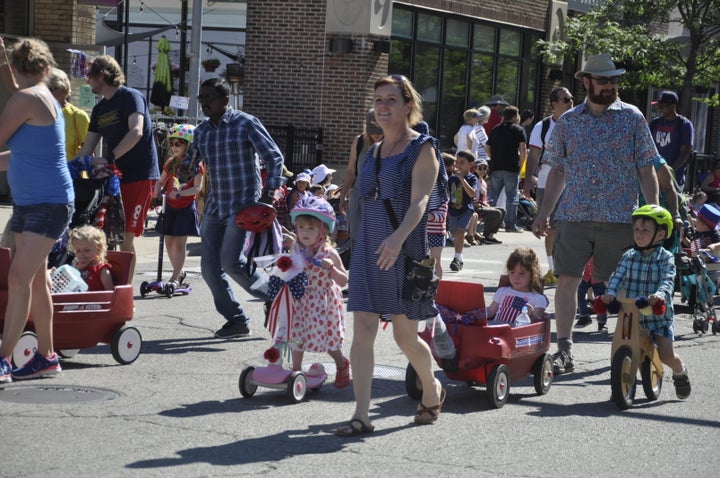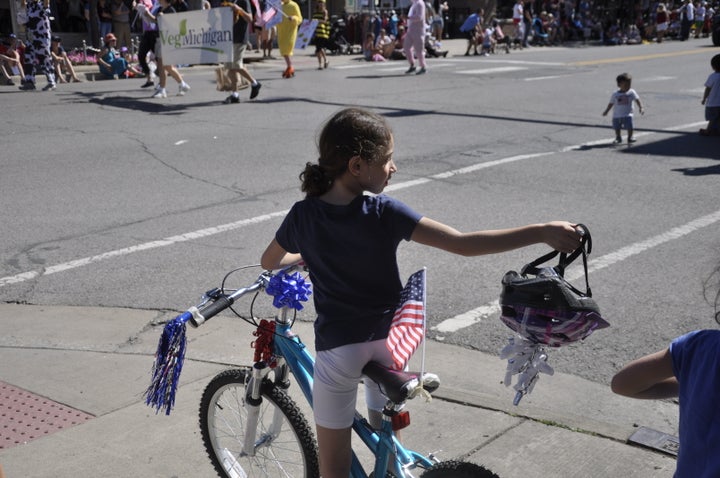 8. Patel Brothers is a grocery chain that sells Indian foods, plus beauty products, spiritual items & more.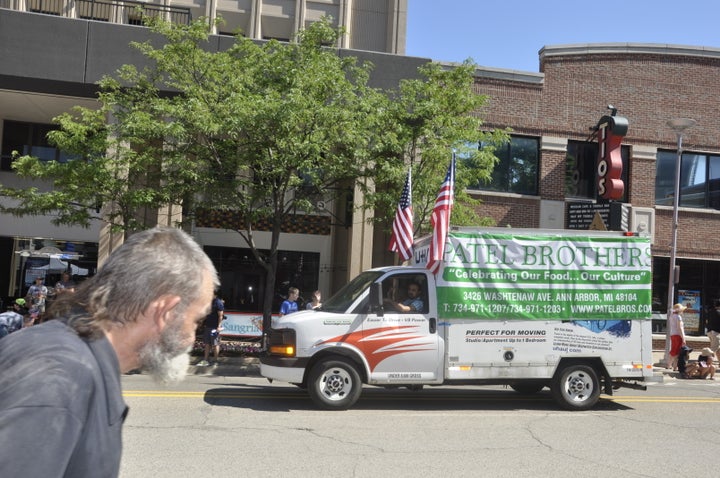 9. Democrat Shri Thanedar (from Maharashtra, India), is a scientist and entrepreneur who is running for Governor of Michigan in 2018.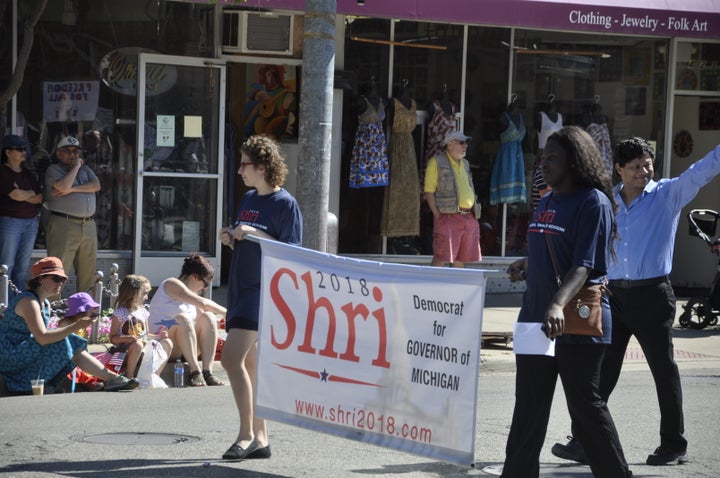 10. Zachary Ackerman, Democrat representative for Ann Arbor City Council Ward #3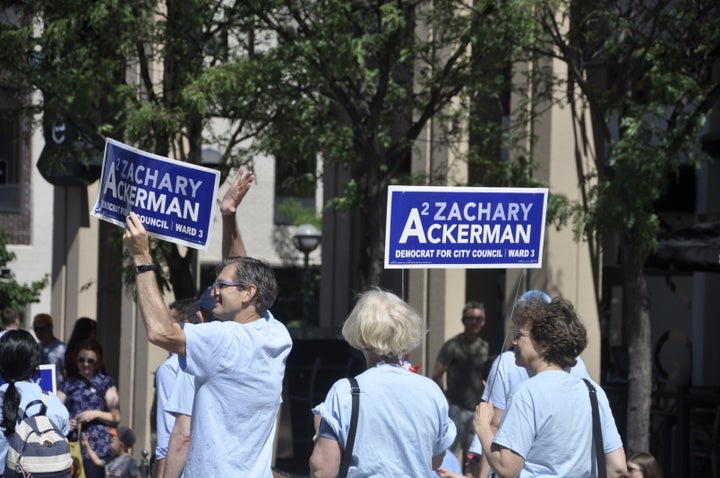 11. Float of Ann Arbor Kingdom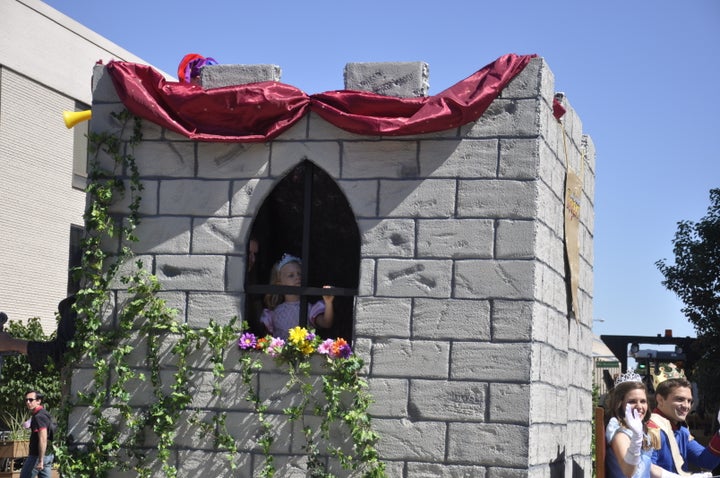 12. Vintage cars take part in the parade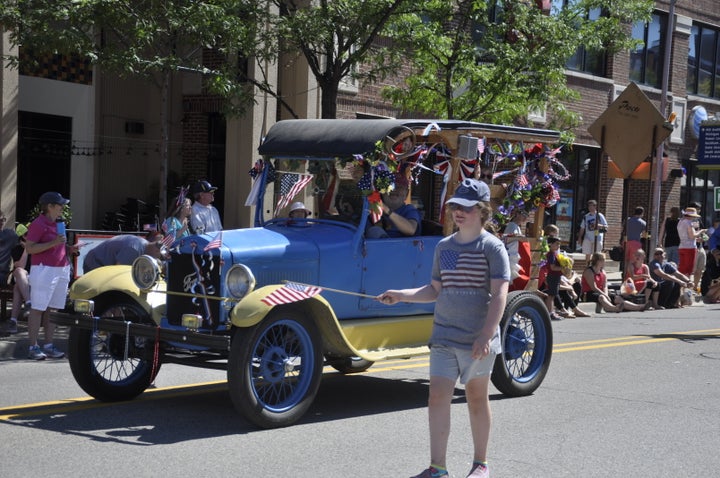 13. Remembering victims and survivors of gun violence: Orange is the color that Hadiya Pendleton's friends wore in her honor when she was shot and killed in Chicago at the age of 15 — just one week after performing at President Obama's 2nd inaugural parade in 2013. After her death, they were asked to stand up, speak out, and Wear Orange to raise awareness about gun violence.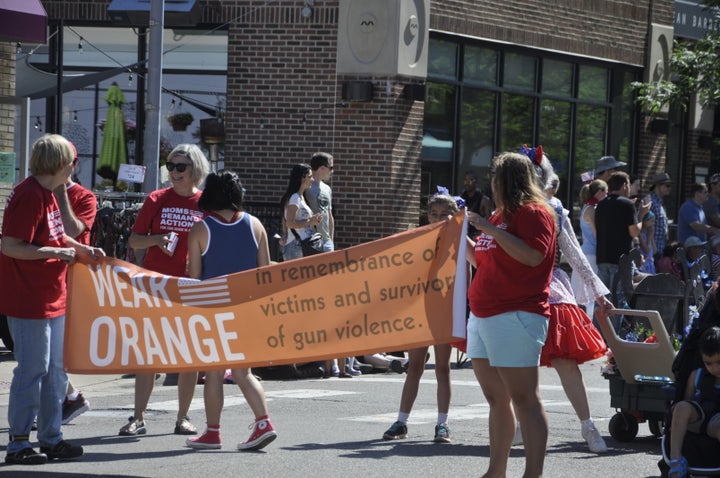 14. Soka Gakkai International-USA (SGI-USA) is the most diverse Buddhist community in the United States with more than 500 chapters and some 100 centers throughout the country.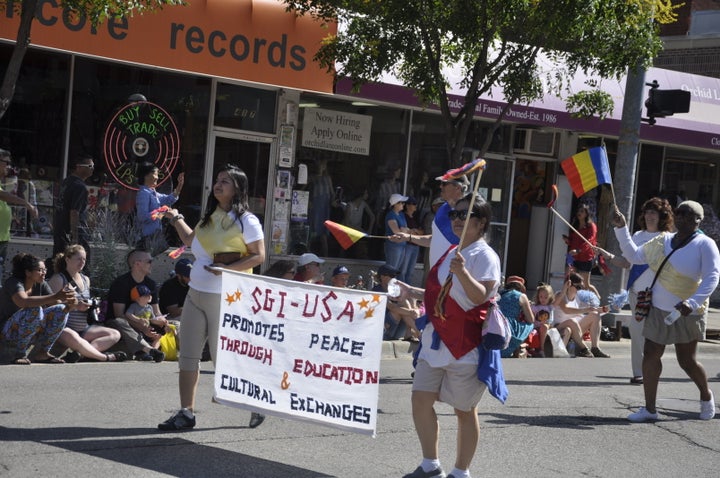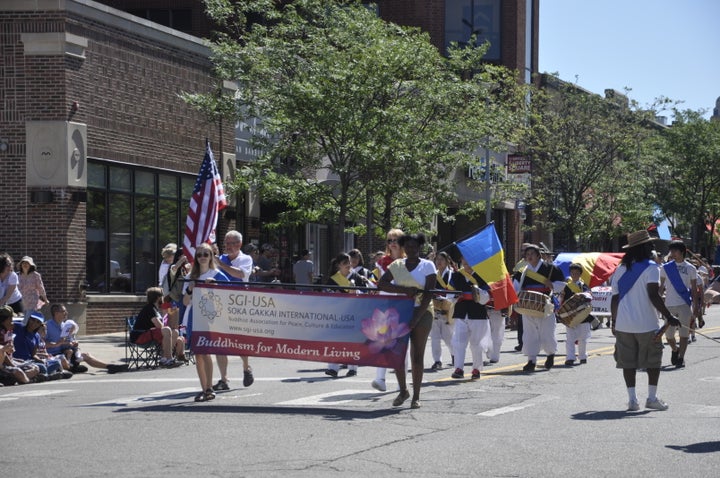 15. Emergency personnel take part in the parade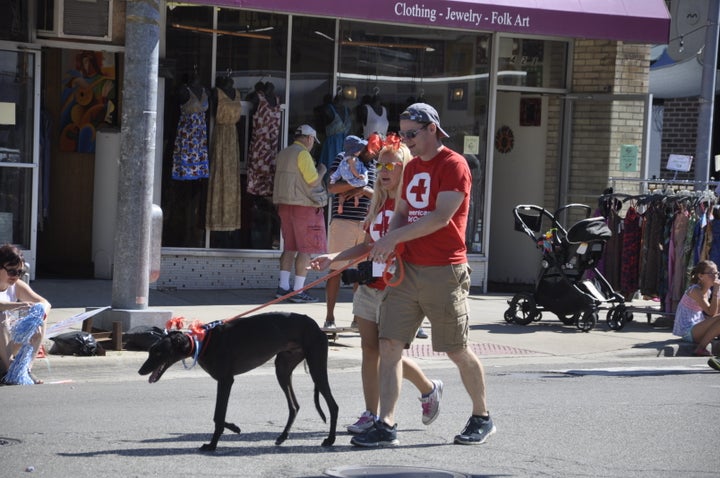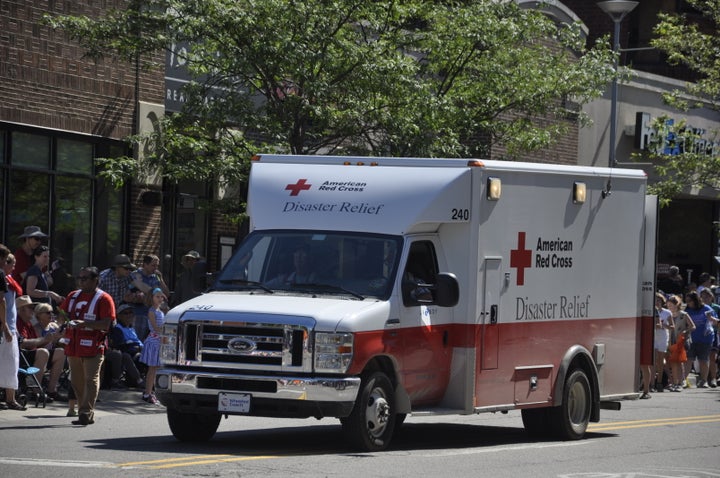 16. David Silkworth is a claims representative for an insurance company, working with homeowners and businesses. In 2016 he ran for a Ward 5 seat as an independent, but lost to incumbent Democrat Chuck Warpehoski. This year he is running in the Aug. 8 Democratic primary against incumbent Chip Smith.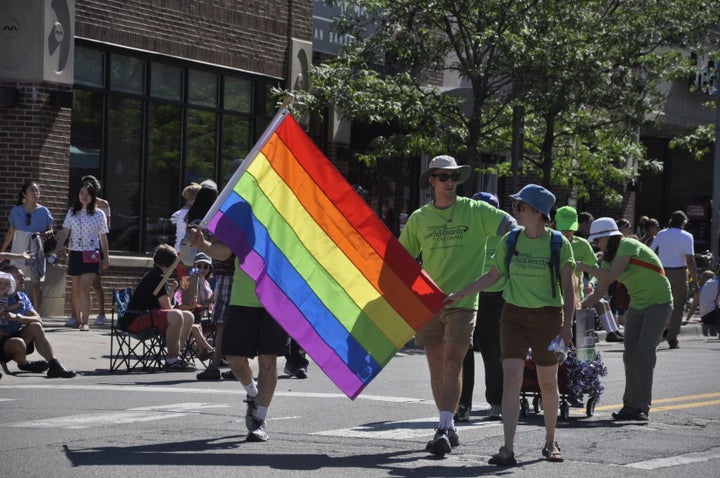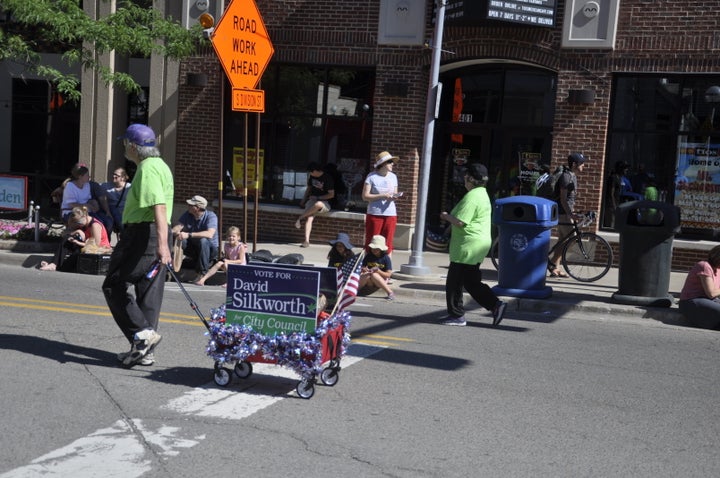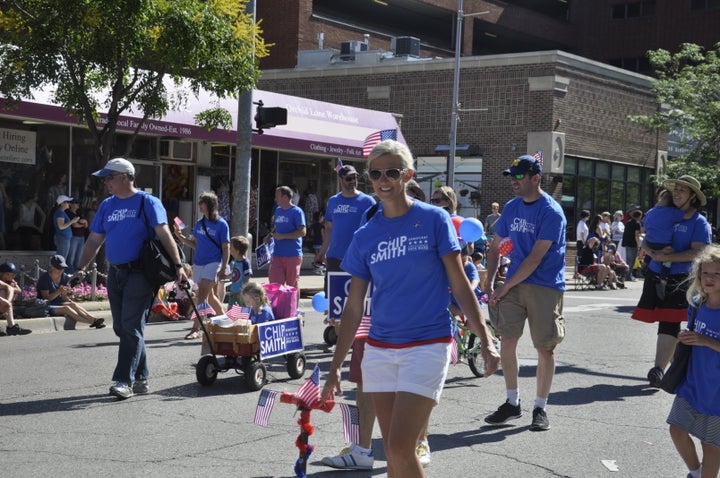 17. Ann Arbor Nursery Inc. is a non-sectarian preschool cooperatively operated by and for its members since 1938. Their mission is to create a friendly and safe environment for children to grow and learn, to develop independence, self confidence, self-awareness, and awareness of others.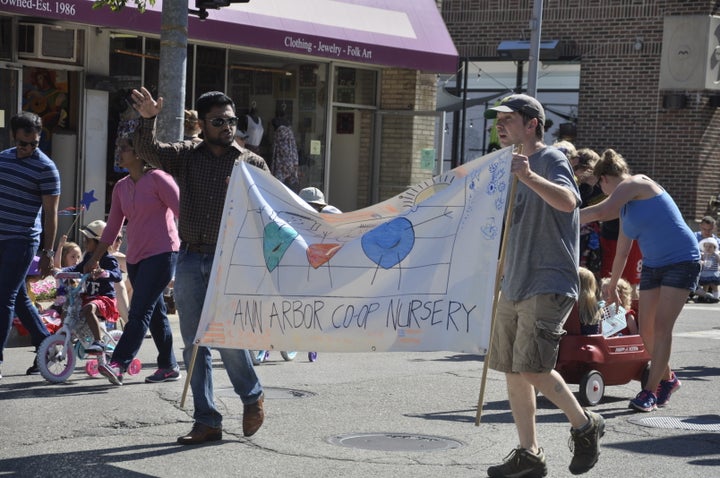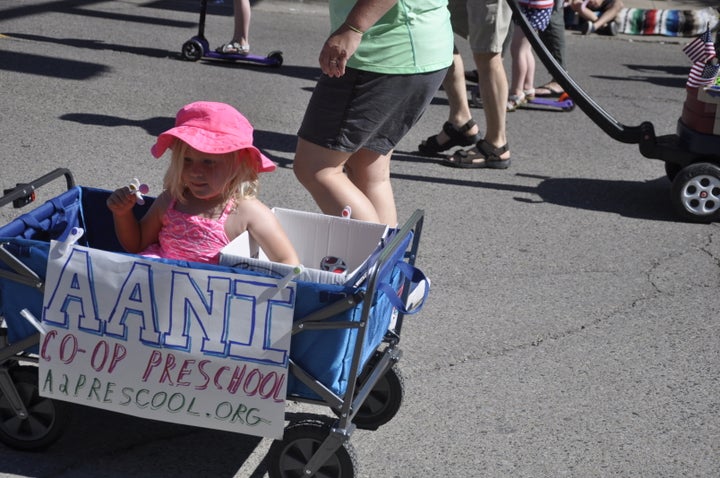 18. Boober Tours, a pedi-cab service in Ann Arbor was started by Kevin Spangler in Feb 2016. His fleet now consists of 14 pedicabs, manned by a pool of seasonal and full-time pedalers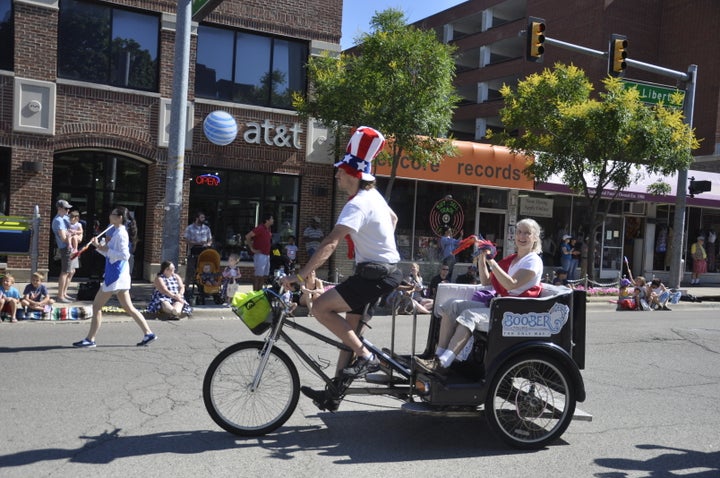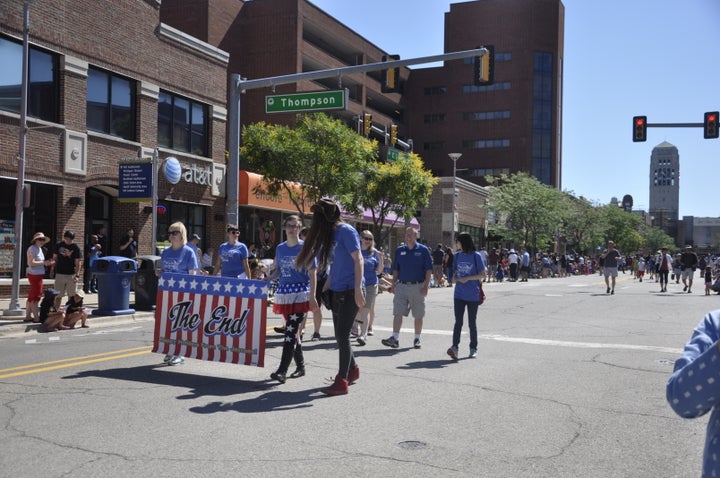 Related
Popular in the Community