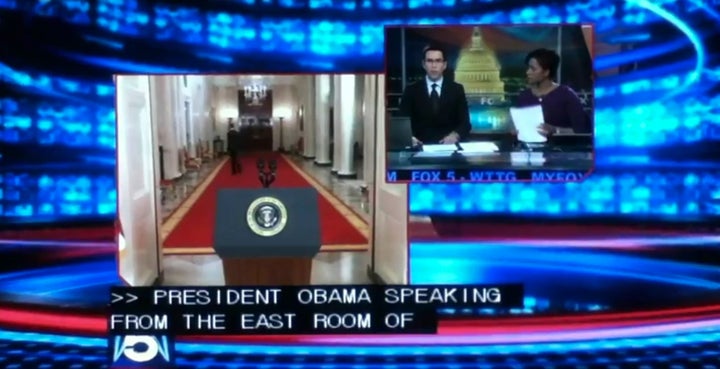 "President Obama speaking from the East Room of the White House," the anchor says as the president walks away from the podium, "telling the nation and the world that President Obama is, in fact, dead."
The video shows his stunned co-anchor quickly realize the mistake. She tries to get his attention, although he continues before realizing what he said.
The gaffe is one many have been making in the wake of the news of Bin Laden's death. Among the most cringeworthy examples was MSNBC's Norah O'Donnell, who tweeted, "Obama shot and killed" before quickly correcting her mistake.
Related
Popular in the Community