"Fox & Friends" featured a live audience on the show for the first time ever and decided to treat these special viewers to a snack.
Toward the last third of Fox News' morning talk show, hosts Steve Doocy, Ainsley Earhardt and Janice Dean passed out sandwiches and other food from Chick-fil-A, telling viewers they were celebrating the opening of new locations in New York City, where the show is filmed.
But Doocy shouted another potential reason into the camera:
"The president had fast food at the White House the other day, today we've got Chick-fil-A."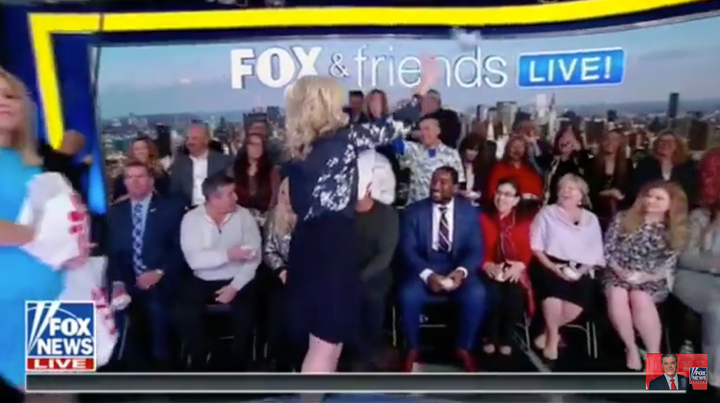 It's particularly interesting that the show chose to give out Chick-fil-A, as the fast-food chain has long been embroiled in controversy. For a refresher, in 2012, Chick-fil-A executive Dan Cathy ― now the chain's president ― proudly announced his opposition to same-sex marriage, saying: "We are inviting God's judgment on our nation when we shake our fist at Him and say, 'We know better than you as to what constitutes a marriage,' and I pray God's mercy on our generation that has such a prideful, arrogant attitude to think that we have the audacity to define what marriage is about."
Sure, some could argue that Fox wasn't doing this as a political stunt and that it was simply an effort to make the audience happy. But Twitter users found the whole episode comedic in its own right.
Some were simply confused:
And others couldn't decide whether it was fitting or too low even for Fox News:
Popular in the Community