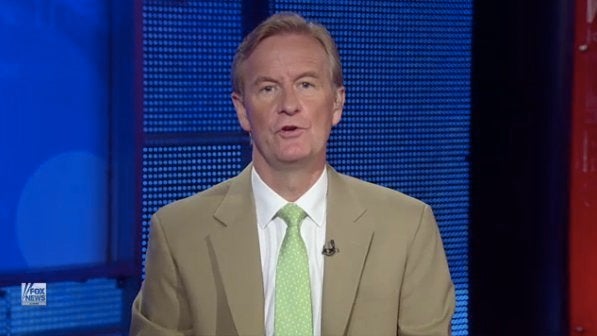 The phone hacking scandal surrounding News Corp is a huge, huge story—except to "Fox and Friends" co-host Steve Doocy.
Doocy and his guest, the colorfully-named Bob Dilenschneider dismissed the hubbub on Friday's show. Doocy said that the media was "piling on" and was ignoring more important issues.
"We've got some serious problems in this country ... and what do they do?" he said. "They talk about this."
Dilenschneider agreed, saying that there has been "too much" coverage of the scandal, and that people should "move on." Doocy said, "I think you're right."
Dilenschneider also said that News Corp has done "all the right things" in its response to the scandal. He then likened News Corp. to companies that have been the victims of hacking, such as Citigroup, American Express and Bank of America. It was an odd analogy, given that News Corp is not a hacking victim, but has actually hacked others.
WATCH (via Think Progress):